This is a years old build. Pretty much out of the box with about six coats of Testors Model Master "British Racing Green Metallic" for color and six coats of "Boyds High Gloss Clear" airbrushed and polished with an LMG Enterprises kit that was nearly worn out. Details are finished up with Alclad ll in various places, MCG photoetched emblems, black flocked carpeting, and of course a poor application of Bare Metal Foil. The spark plug wires are .020 silver solder rolled underneath a jewlers file at opposite 45 degree angles to replicate the 1:1 electronic sheathing. The stock exhaust manifolds and entire system are finished with Testors Metalizers of many shades. Not my best effort but certainly not my worst, either. Criticism, questions and comments are all welcome.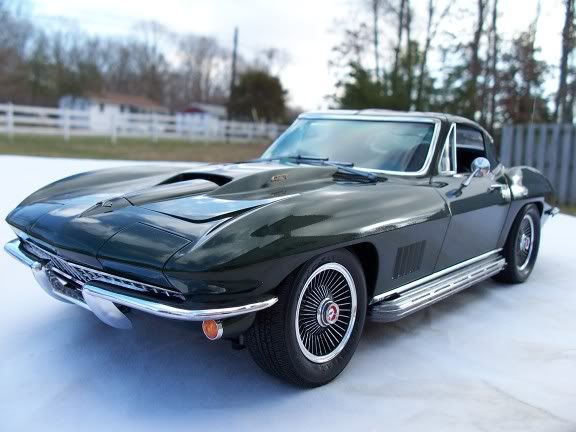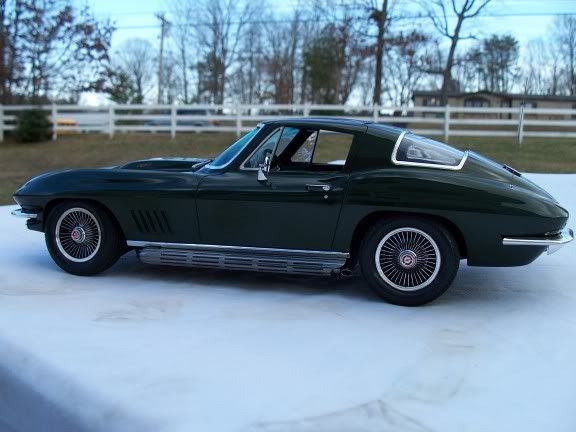 These pictures were snapped on a gray, cloudy January day and are not the best. This thig really "pops" in the sun. I hope you enjoy anyway...
J.B.
Edited by John E. Bowers Jr., 22 April 2008 - 01:48 PM.