I bought the Crusader this afternoon and immediately started kitbashing with AMT's old MPC Shaker Trike with what I feel are favorable results.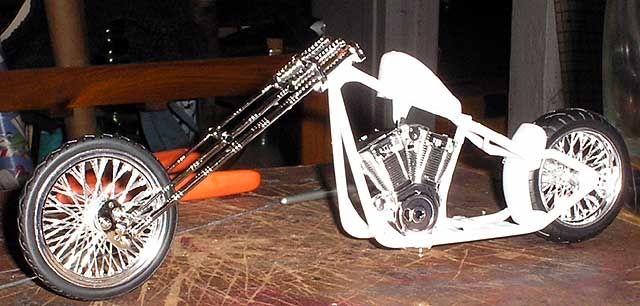 To increase the rake, I shortened the top tube of the frame approx 1/8" ahead of the motor mount, requiring the short tank to be utilized, though I moved it back until it nearly will touch the front of the seat. The back of that seat will rest right up against the severely bobbed rear fender.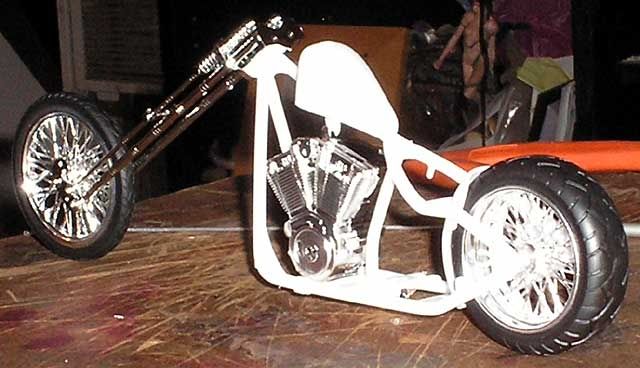 I'm not sure yet, but I may go ahead and scratchbuild a new tank. This has taken on such a "Choppers, Inc." look that I may try a Billy Lane trademark angular tank as well.