I thought you guys might like to see some pics I took of a 1955 White that is owned by P&C Foods here in Syracuse, NY.
Here's what I know about it, and it isn't much:
Tractor - 1955 White
Engine - Caterpillar
Trailer - 1951 Trailmobile
It was retired from fleet in the early 1960s
Restored by P&C mechanics between 1995 and 1999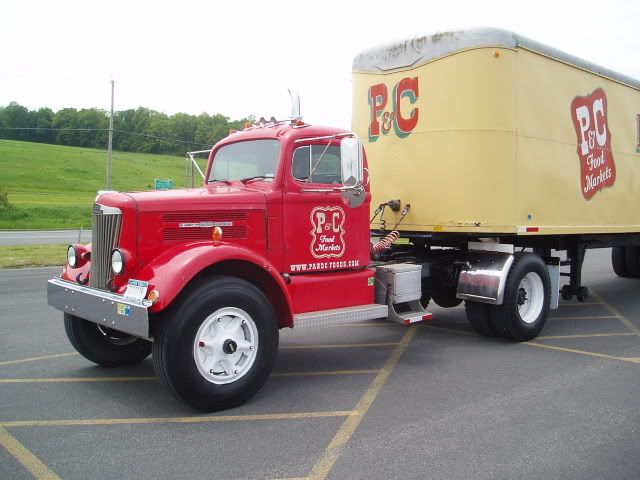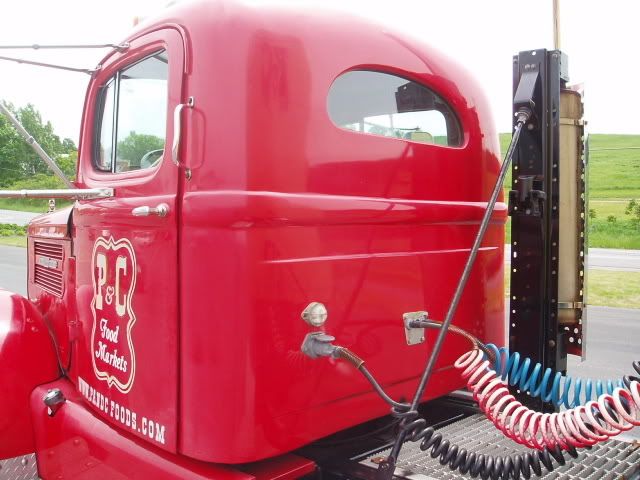 Ok, who's going to be the first one to scratch-build one of these? Personally, I always thought the tires looked too big, but what do I know.