Here's something I built many years ago, about 25, it must have been in the early 80's. It was a buildup for our Swedish magazine Wheels, I was the model editor at the time. First I built the Jeep, the MPC "Grrumbler", but raised it up, changed the wheels and added typical 4X4 gear to it. I swapped the flathead four for a V6 out of an AMT Mustang, I think.... It was painted a bright shiny orange, looked really nice..... until I decided to make it dirty!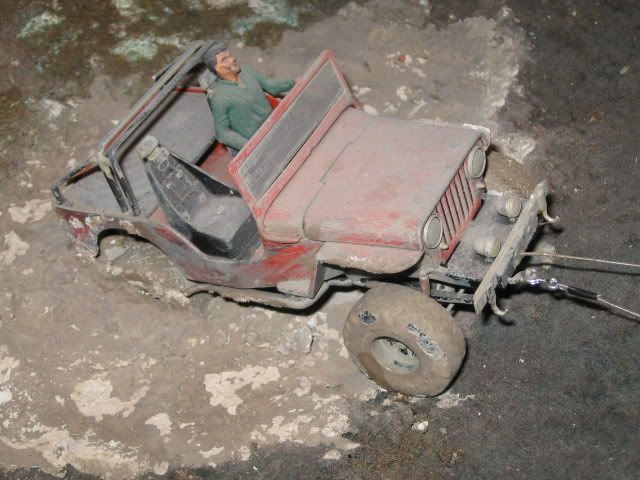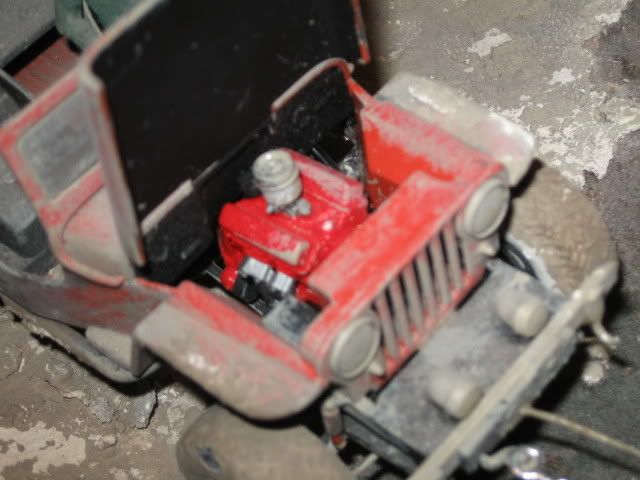 With the help of a friend we built this diorama, where the Jeep gets stuck in a mudhole, and has to use the winch to get out of there. Maybe the trees should have been a bit thicker or bigger..... I guess I can always try and find some other "trees" later, but this is how it looked when it was finished. It had been sitting in my basement storage since I moved to this apartment, almost 23 years ago. A fellow modeler on our Swedish forum has started a buildup of another Jeep, and I told him about this one. Some other guys remembered it, so I got it out and fixed the broken parts. Good as new!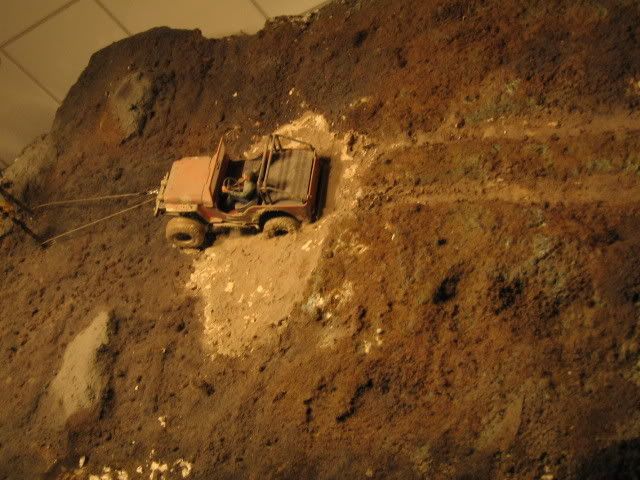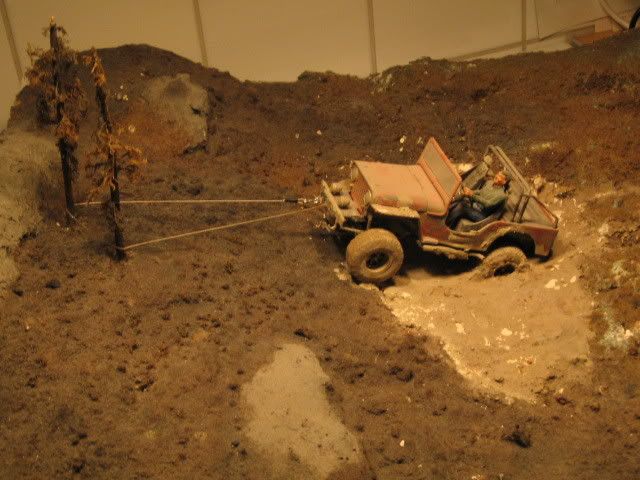 Edited by Modellpularn, 02 June 2008 - 03:59 PM.