Here is my old pad lift. Based it off one at work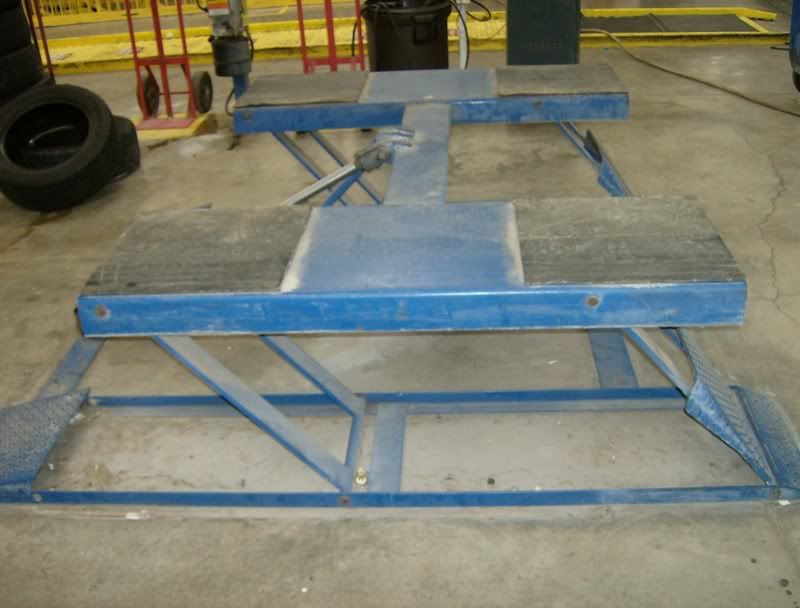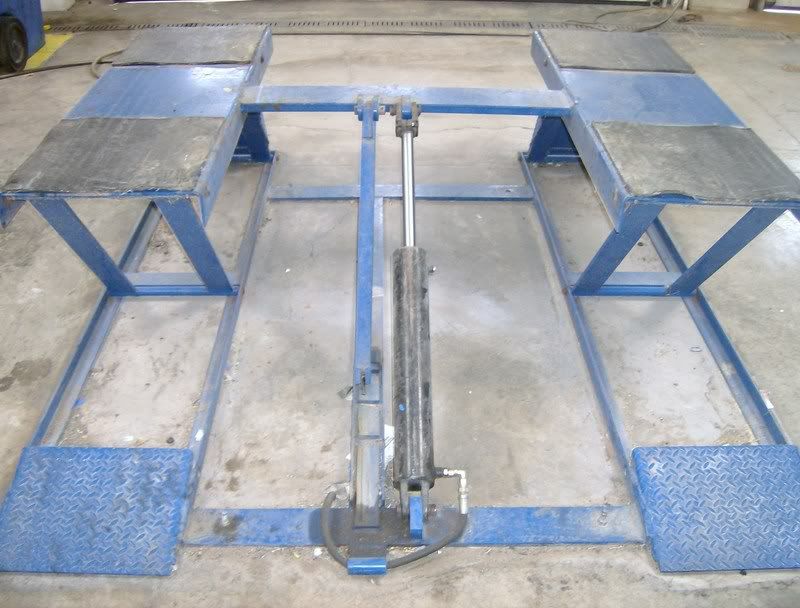 Built it from the treadplate ladder and hydraulic shock of a fire truck along with coat hanger supports. Man that 9 dollar fire truck sure came in handy lol.
In this pic ya can see it under the car lifted I used the coat hanger supports here instead of plastic for this reason. Lost a bit of accuracy but it holds better. The car btw is a Diecast Audi. Hows that for holding up??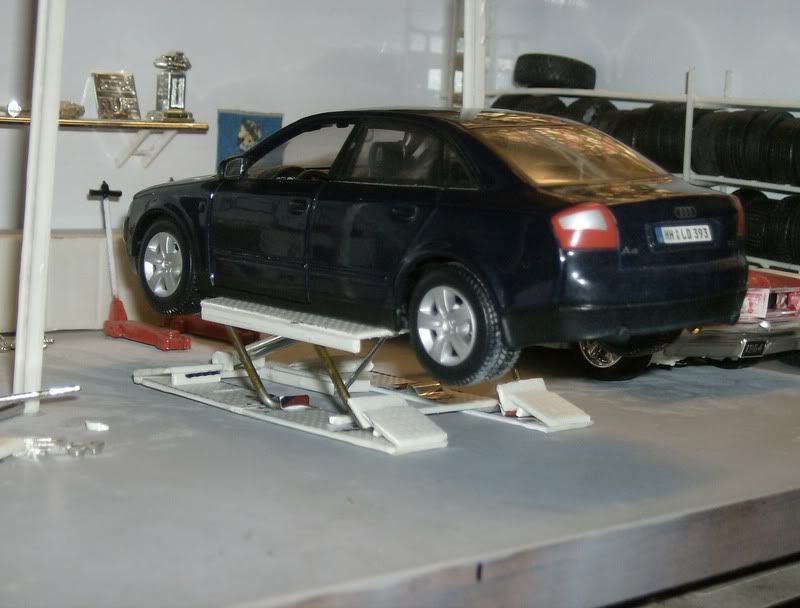 Here it is today painted up. Its not looking so pretty now and has loosened up a bit around the supports so it leans more now. The lean tho is fairly accurate to the real one under load lol.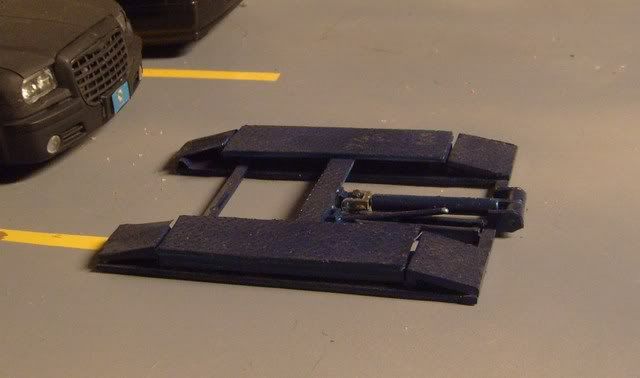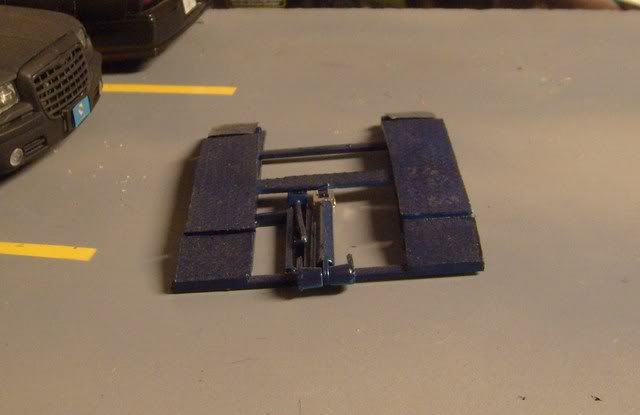 She don't sit to pretty flat either another draw back to the wire supports but I assume they could be worked into its design a bit better Or just never show it without a car lifted lol. I may gather up the stuff again to do a tutorial on how to make it or at least show you the basics.