And is now in the possesion of it's rightful owner, Mike Clements. I took on a rare commission build, after much convincing by Mike, to do this one. I don't really think my work is good enough to do commisson builds...
yet
...but Mike didn't agree so I did it.
It's not my best work, but it's pretty good. I had some perplexing issues with it. For one, the decals silvered. I don't know why, I've never had that on Tamiya paint before and the paint was fully cured (sat for three weeks) but the longer it sits the better it seems to get. I've also never painted blue over red before. I didn't know how it would work, but it came out great. Better then I could have imagined, actually.
Decals are Slixx and were usual. I could not get the white pinstripe on whatsoever. I tried it but I hope Mike doesn't mind that it's missing. I had only one decal shred on me too, the Hawaiin Punch for the rear end. Luckily, the decals had options.
I had to take some creative liscense as I had no real refrence for the location of Punchy, so I just put him where I thought he would be.
The kit is basic box-stock+, in that I lowered the rear suspension. The tires came from the collection I bought from Matt Trotta, the second time I have used tires from Matt's collection.
To tell you how long I've been making Mike wait for it, I painted it during a commercial break in the Indy 500, and that was the second color! :shock:
Enjoy the pictures!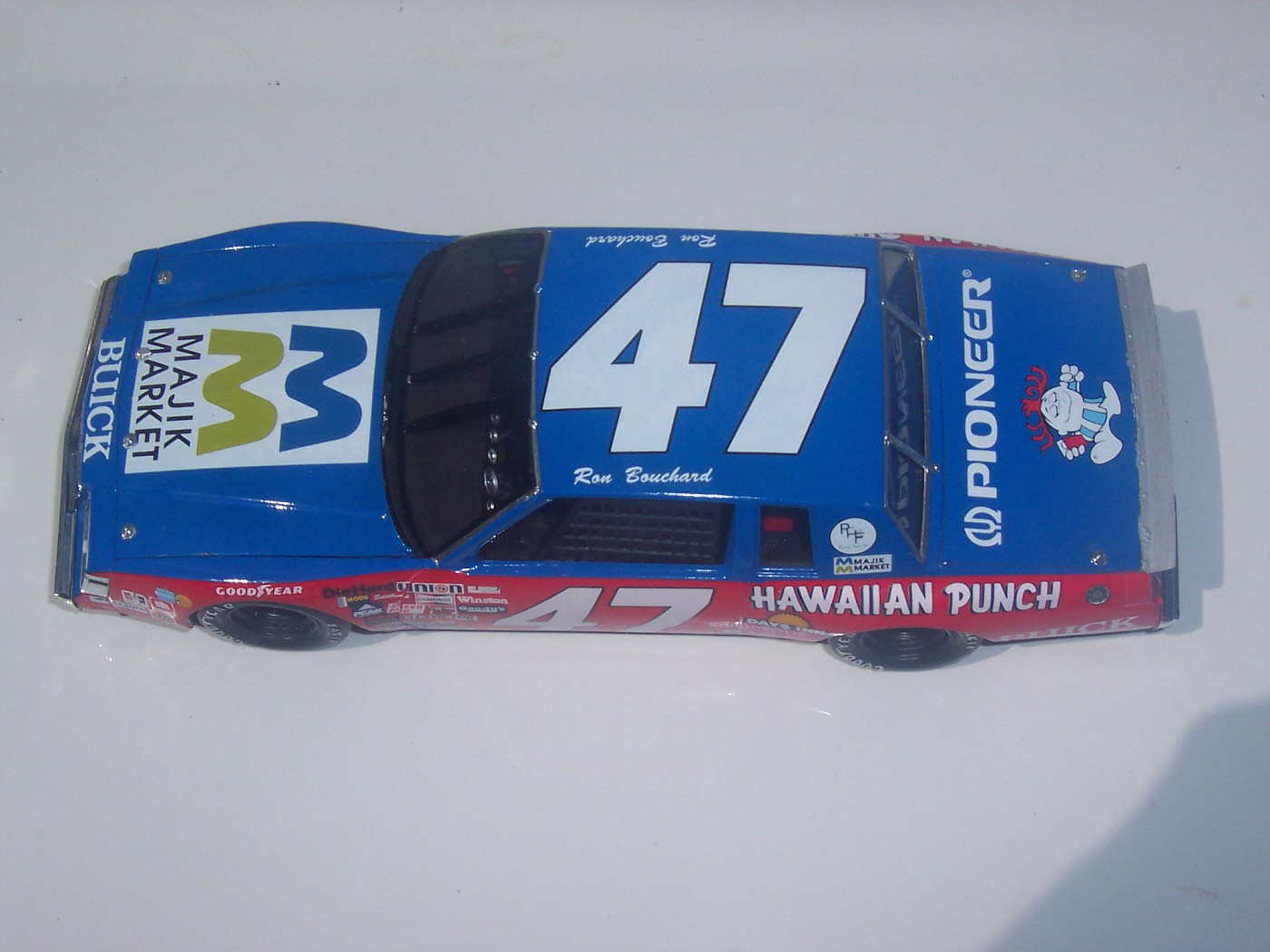 Unfortunatly, I forgot to dust the chassis before photographs :oops:
The plan was to do matching cars and photograph them toghther before I mailed off Mike's but mine was just driving me nutty, so I set it aside. The car in the back is Mike's but the chassis my car is on is the one Mike now has. I have both chassis done, and selected the best one to mail. Sorry the picture isn't great. I have a better lighted one but it's blurry.