Hello,
From the department of redundancy department: The 308 is clear for clear.

This color is very hard to photograph. It looks way much better in person.
I atached the front fascia / bumper / underpan / whatever but left the back one because I still need to mask and paint the bumper black.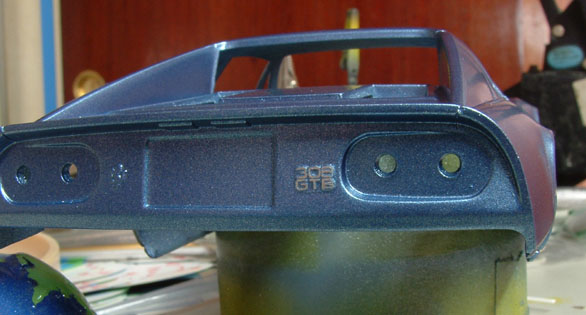 A first for me: Emblem foil before primer/paint. I keep polishing it after each coat to prevent heavy buildup. It came out good. Keep in mind the pic is larger than actual size.
Haven't done anything on the interiors or any other area, so it is still a long way to go.
Thanks,