Heeey,
I'm Ben AKA Chevellekid.....I'm new to this forum but not modeling, been building for most of my life and am always open to new areas of modeling. I'm 14 and am lucky enough to own a 1972 Chevelle Heavy Chevy, needs a full resto but doing all of the work is fun!! Some of you will reconize me from the Scale Auto forum (i see a few names from ther allreday!!), Model Car Cafe, and BnB Auto Builders.
I like to build everyting but mostly Musclecars and Kustoms. But my favorite thing to buld would be these....hehe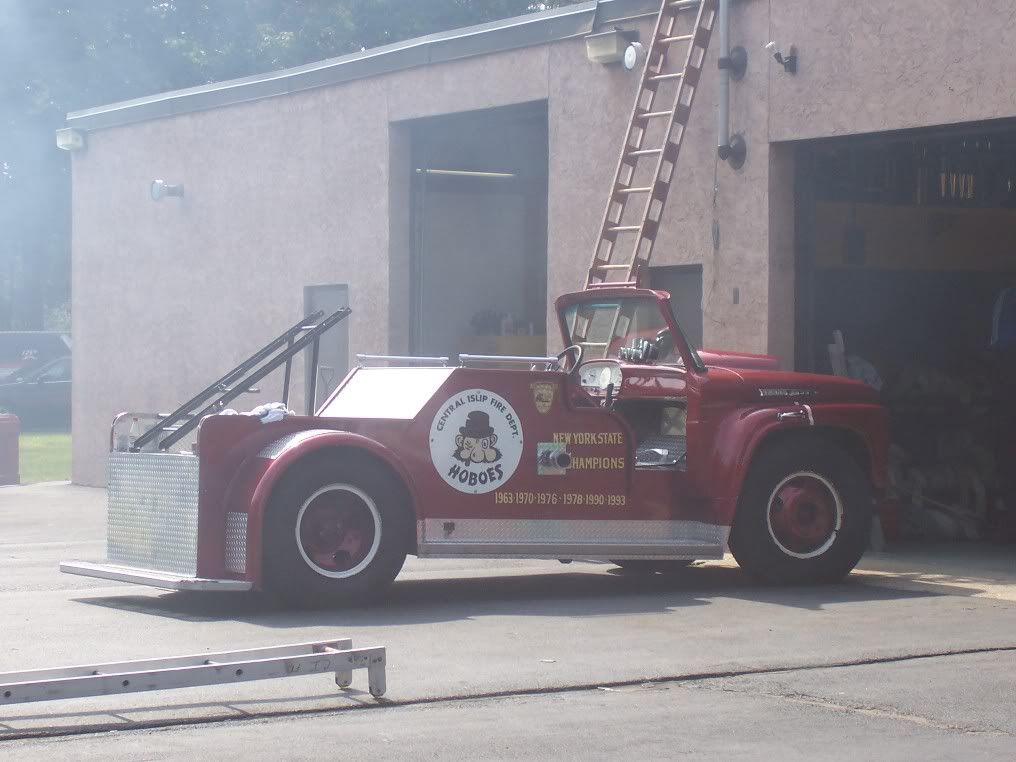 Theyre Motorized Drill Trucks built and used by the Volonteer Fire Depts. of New York. It's a competitive sport done weekly at the purpose built tracks at the firehouses themselves. The truck pictured here is the Central Islip Hoboes 1966 Ford F-550, I am despratley looking for one of these to build this truck, I know the guy who was producing them in resin went out of buisness but I'm hoping to find one anyways.
Ben