Hello,
To say Red plastic has been defeated is an understatement! This time by a knockout on 4 rounds. (primer, color, clear, polish)
This color is hard to photograph. The flash bounces wildly over the metallic particles making it look "dusty" (second pic), while natural light (first and 3rd pics) show it a bit darker and silvery than it actually is. It is a bit more blueish. It was cloudy and dark outside, so I hope to eventually get pics on bright sunlight.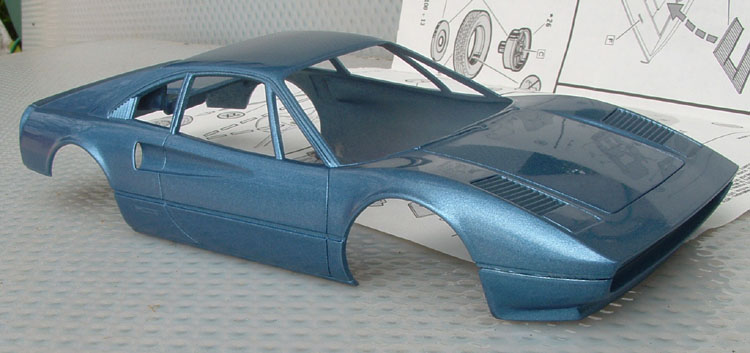 I love this color. From a distance it looks like a candy blue over silver. Now to the tedious task of masking and painting all the fine black trim.
As always, your thoughts and comments are appreciated.
Thanks,