Making a wood bed for a model isn't that much different than a 1:1. For this project, I used some 1:32" basswood, and some Evergreen 1/16" U channel. Grandt Line bolts are optional. The pickup in this demo is the Monogram '40 Ford pickup. First, the materials: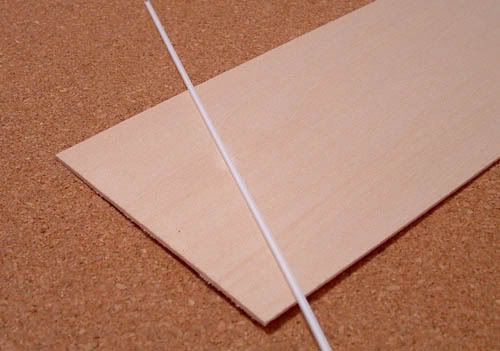 Measure the width of the bed, and decide haw many planks and spacers you want. For the '40, I went with six planks. To fit them properly, the two outer planks had to be just a tad wider than the others. Cut the channel to length, and if you are going to have an opening tail gate, you can cut a cap for the ends of the planks for a more finished look.
Here it is shown in place without the bed, and with the bed in place.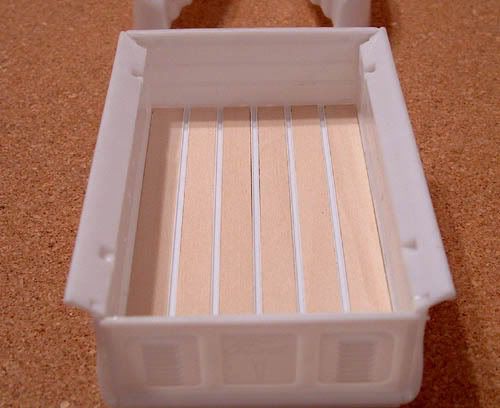 To finish it off, add small bolt heads to the channel where any cross supports are placed under the bed floor. Stain and finish the wood as you wish, and use BMF or Alclad II for the spacers.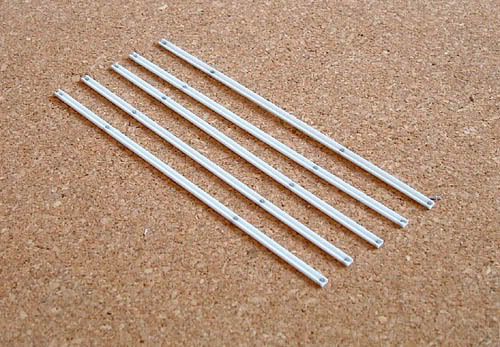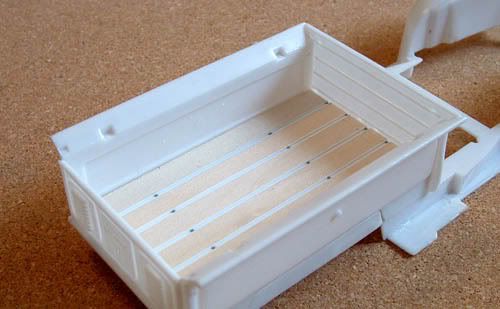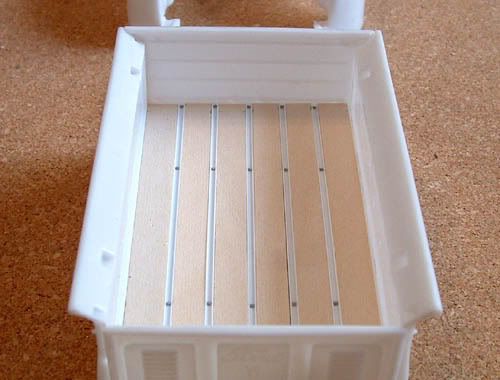 Brian
Edit: moved pics to a new server.