Quite simply, I can't draw flames either by hand or computer. I got this far by drawing one spoke of the design and mirroring/copying it around the star.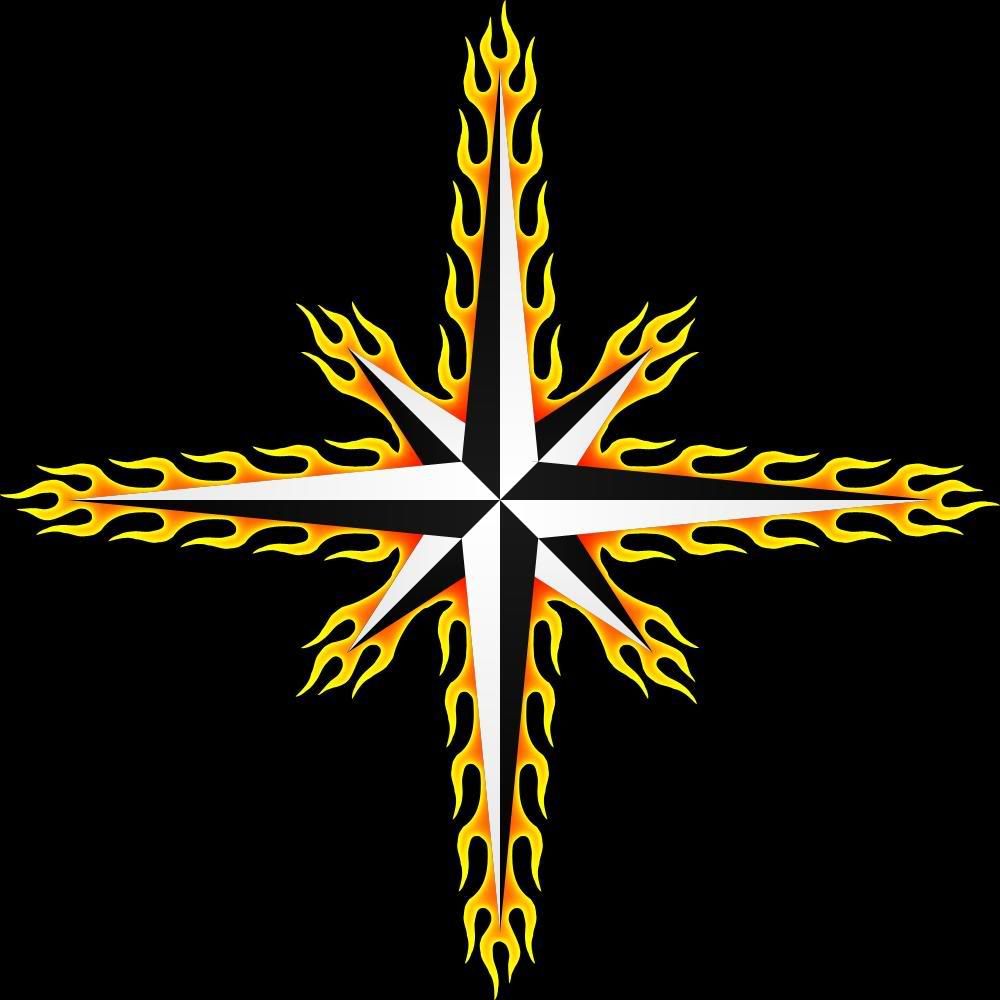 I'm quite attached to the design, actually it's attached to me, it's my first tattoo I got when I was 18. It's an ancient symbol for chaos. Basically, I need some help randomizing the licks on the flames. I drew the original in Xara (a vector based design program) so I can scale it up or down as large as necessary and export into just about any format someone would need. I can also remove the flames completely if someone wanted to start from scratch.
TIA,
Kyle "LOBBS" Laubscher
Edited by LOBBS, 05 October 2008 - 08:07 PM.