I'm baaaaaccckk!....No, I haven't working with the model, I've been lazy!
Before going to the engine, I feel that I have to do some fine tuning to some parts in the interior tub. I started with the speakers, then some bolts to the uplhostery and the scratchbuilding of the interior door lock system.
You remember that someone suggested me to intead just glue the photo etch speaker grill panel over the plastic Heller speaker, to trim that to shape and then glue it inside the rim of the speaker. That's exactlly what I did, but, I also added some bare metal foil to that rim and then the tiny bolt heads.
How it looks before......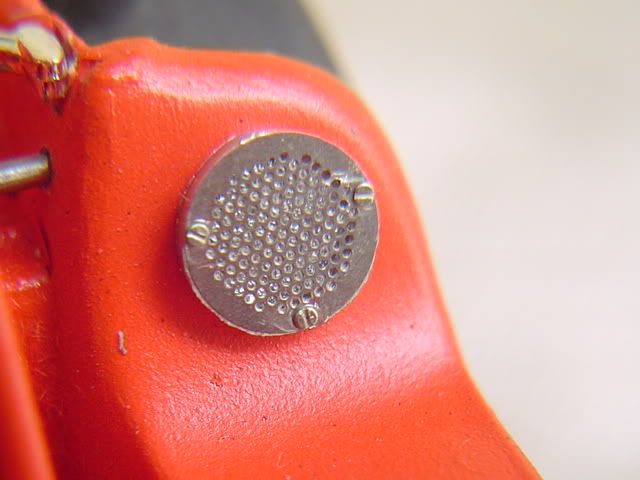 The part after the removement of the grill with the completed part.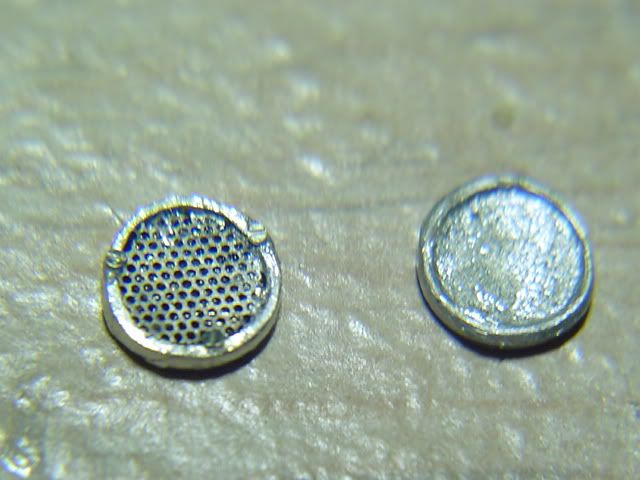 This is how it looks now.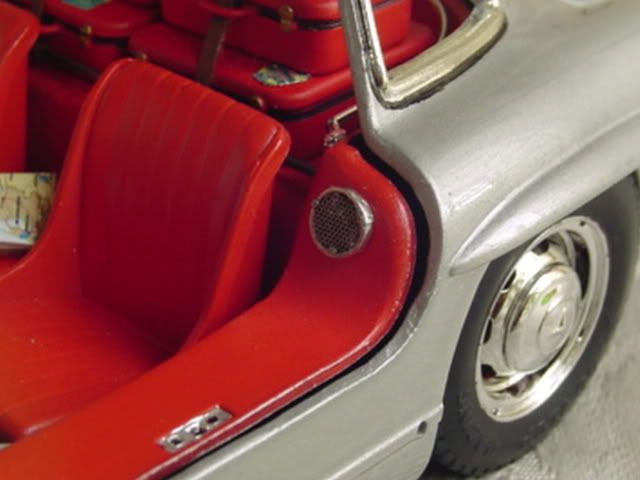 more in the next email......
Simon