Here's a 57 Nomad I built for a CBP on another drag racing forum. The car was built box stock with foil added and cheater slicks added. I used the steel wheels from an AMT 62 Bel Air parts kit. Everything else was from the kit. I did alot of detail painting to get this to look the way ot does now.
Hope you enjoy the pics!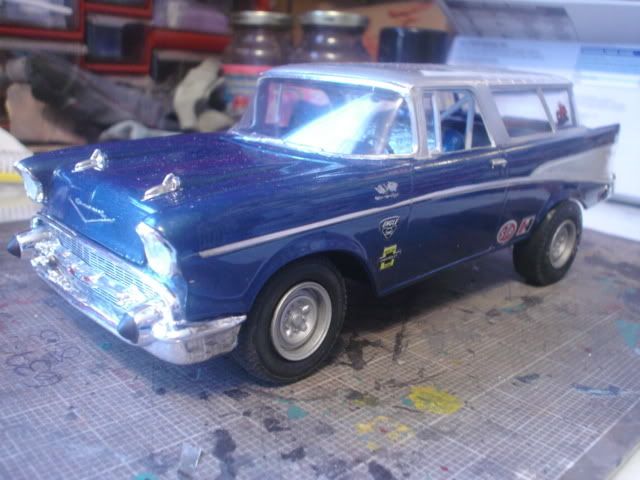 There are more pics here:
http://quartermilers...amp;thread=1327
Edited by 66dragfreak, 08 November 2008 - 12:16 PM.