It was in a box, partially done... this is what sparked my interest in getting back into modeling again.
This at about 70-80% done:
I think I might order one of the comp resin bodies to go on it.
I know it doesn't look like much, but for my first build in 20 years... I'm happy with it.

This is done: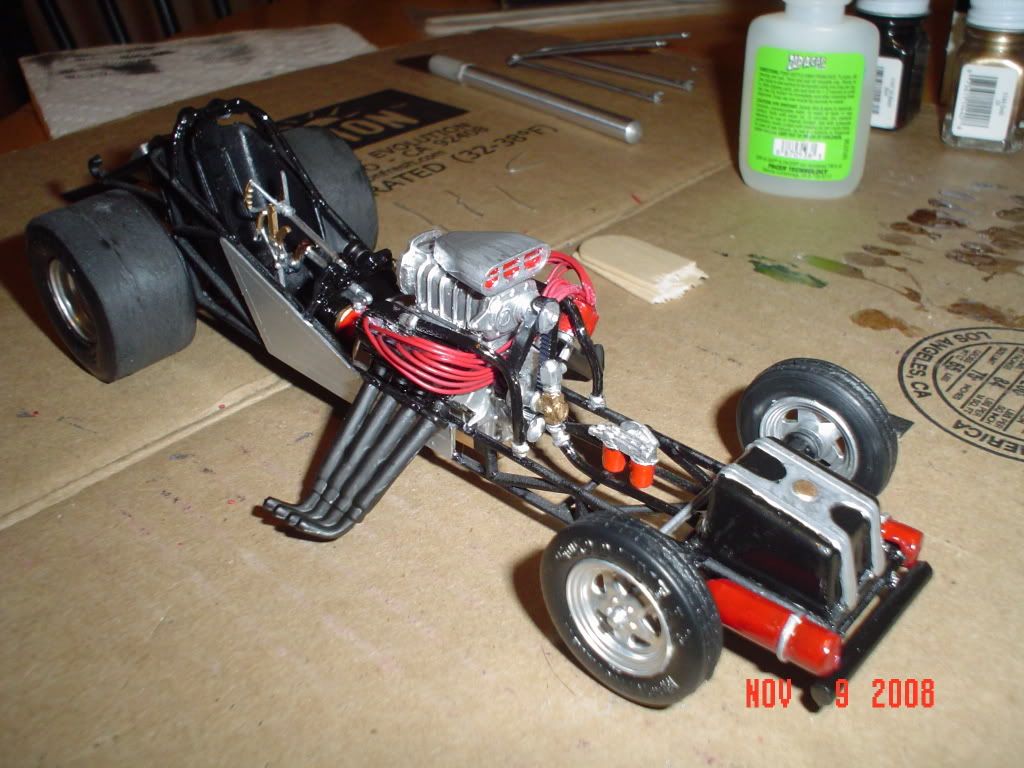 The parts were alott smaller than I remember.

Edited by ddonaca351, 13 November 2008 - 10:26 PM.