This one is going to be a chore :?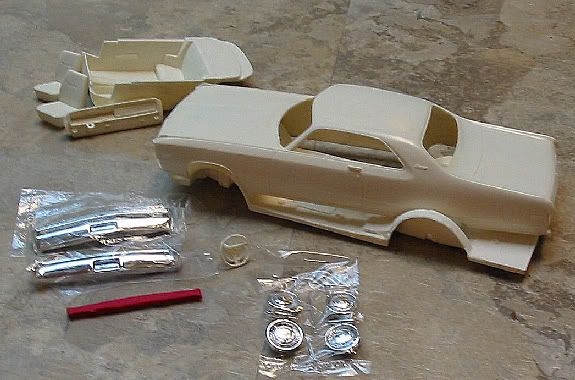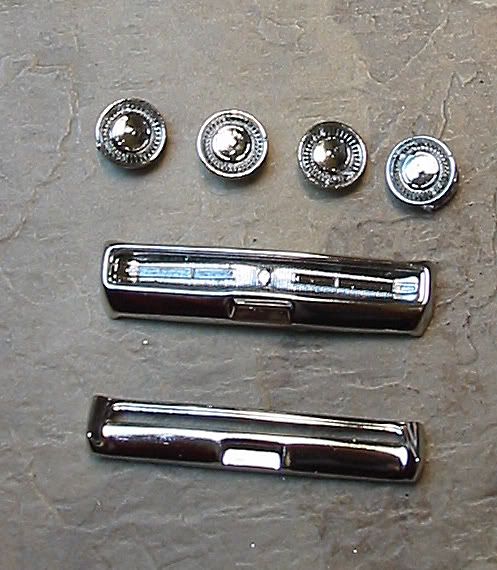 It's an R and R........ most of you can guess the rest. It beats scratchbuilding the car, but not by that much. As you can see, the wheelcovers were excellent candidates for the trashcan..... they wouldn't be correct for a hurst car anyway. The chrome is marginally a notch above ghastly..... but it still beats scratchbuilding this. I may fix the bumpers and get them redone.
By the way, this meant isn't to bash the resin caster.
I'm thankful for the selection and have the skill to make his stuff turn out really nice. The man has been struggling with his health and so on. I have his Checker Marathon sitting here and it's actully the cleanest R and R I've seen. There is one tiny pinhole in the whole thing, it's arrow straight and the chrome is all excellent. It's a gamble sometimes, but as they tell you up front:
"For the advanced modeler with scratchbuilding experience"
Big thanks to Steve K and Ray P. for this excellent starting point!