Hello,
This is a 1/3 scale RC Ferrari 308 painted to match the one in the garage: :wink: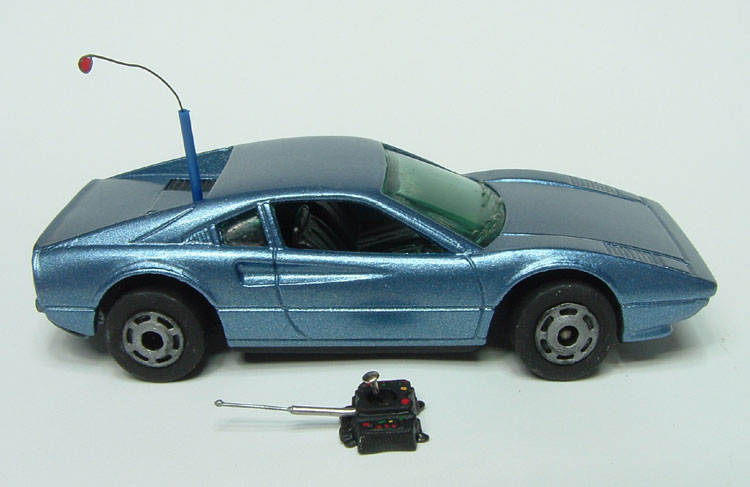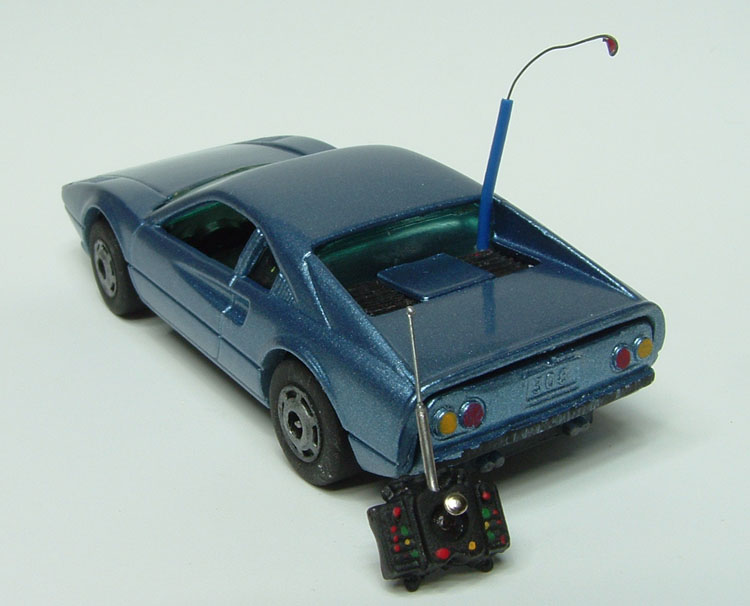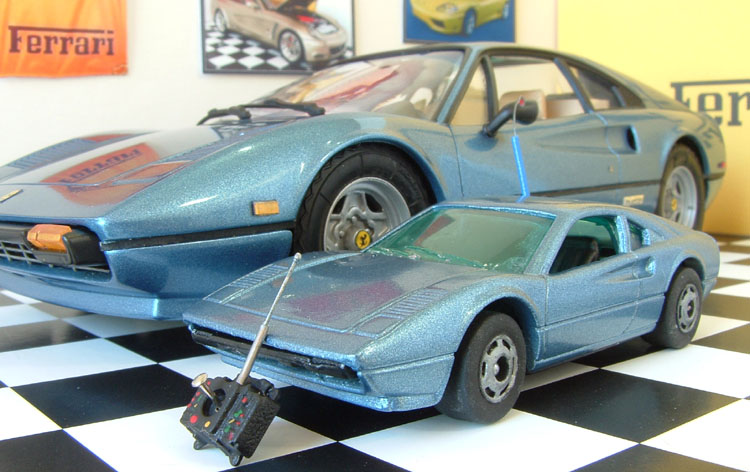 Ohh you want to see the big one?

This is the Monogram 1/24 Ferrari 308. Very simple kit, maybe less than 40 parts, but a good foundation. Repeat with me: Curbside, shelf model,Curbside, shelf model...)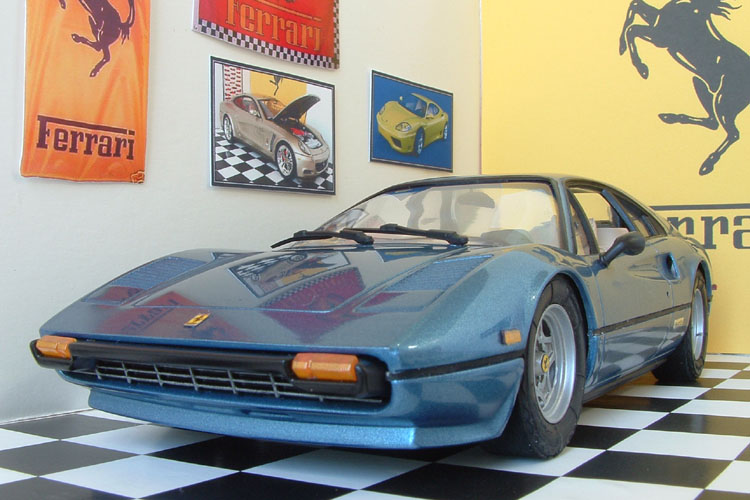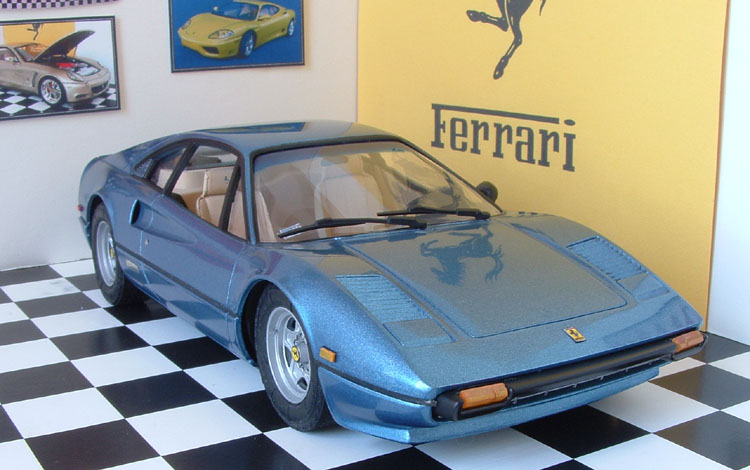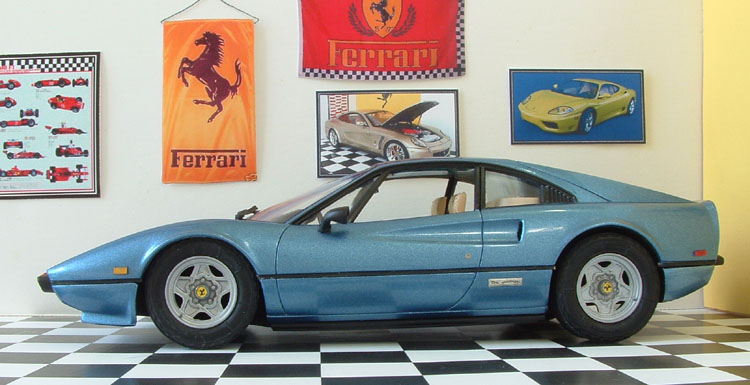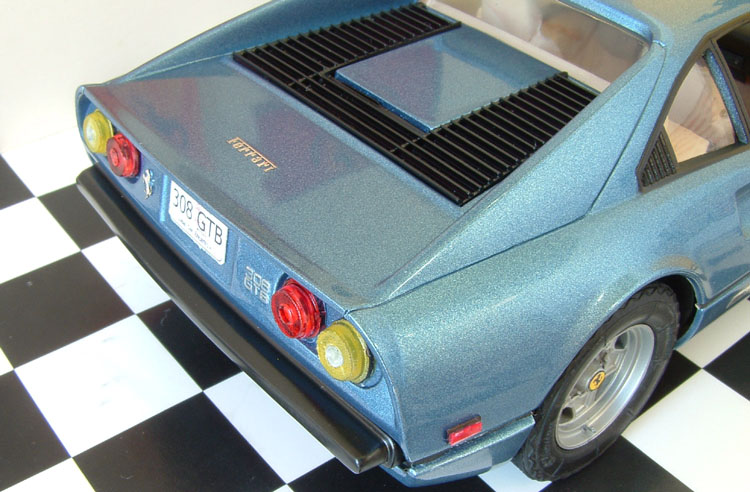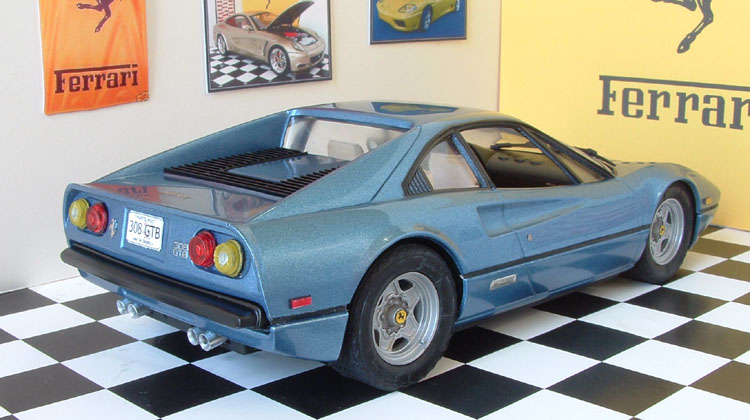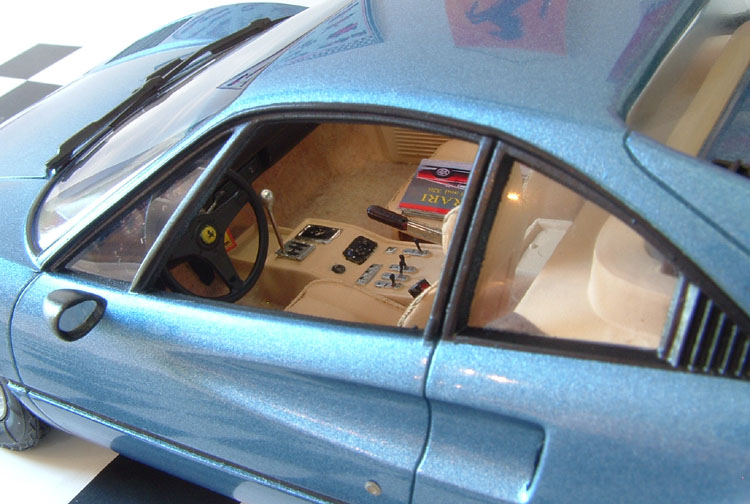 http://www.puertoric...b/DSCF3095b.jpg
http://www.puertoric...b/DSCF3099b.jpg
Cobra Colors Azzurro California Metallic.
The Revell Magnum's 308 kit donated the wheels, tires and wipers.
Crazy Modeler Photoetch emblems.
The parts count was doubled on the interiors alone

The key is in the ignition. Added all switches, knobs, all new shifter and shifter plate, seatbelts, seatbelts latches etc. etc. etc.
Aluminum exhaust tips with a very slight flare at the end.
My now usual book in the seat.
Personal license plate.
Wheel logos and nose emblem courtesy of my computer.
US spec marker lights.
Back bumper filled smooth.
Valve stems
Windshield tint
Plus many other mods or additions.
The biggest disappointment is the tail lights. In the 1:1, they are big, thin and concave. The kit's parts were small, thick and convex.

I did my best on them but it will always be shown from the front.
This was supposed to be a quick build. And for my rate of building it was quick: Only 2 and a half months.
This is a great little kit that goes together very nice. It can be done as a really quick build or you can take your time and do something even nicer.
Ohh,
And this is a Hot Wheels painted to match the bigger one. It is 1/64, so it is a 1/3 scale in 1/24. (OK, 1/2.66 in 24th scale but who's counting?)
The remote control was a lot of fun to build. (Pstt, no it doesn't work. Can't find batteries small enough

)
http://www.puertoric...b/DSCF3066b.jpg
What do you think?
I know this subject is not the cup of tea of many, but, as usual, your comments are always appreciated.
Thanks,