Thanks to the observation of a good friend in the internet, I was able to correct some things in the doors interior panel. For my luck, I haven't had to strip any paint from the whole door, just sand the interior old paint, do some putting and repaint everything.
First it was the color. Although it looked like the same, the truth is that on the tub I painted Finishers Bright Red over Gloss White and when I did the doors, I painted the Bright Red over the exterior Silver. I did thinking that the Silver base also would give me a bright base, but, truth was that I wasn't like that. This time I airbrushed it using the same formula, toping everything with Model Master Semi-gloss clear.
Next, after I remeved the old baremetal covered plate using the measure of the hole to place the plastic part that comes with the model, I noticed that it's oversized or like we the modelers say, "out of scale". This time for the plate I used a bit of plastruct coveres with bare metal foil. After that, all the bolt heads were placed evenly, like sjordan suggested at the same time Ilooked to the pictures I have.
For the interior handle, I used the same one, but I shorted it a little bit cutting it with a blade. The grab handle also was replace to the correct spot, a little bit upwards in the padded underside of the bolster under the window. For the correct meausurement, I placed it ends in the middle direction of the frame of the door's little glass.
Some painting is still to be done on the upper half of the door, but, It will be done when I will do the door's hinges and the interior body upholstery.
As a brief summary...using this actual car picture...
I went from this....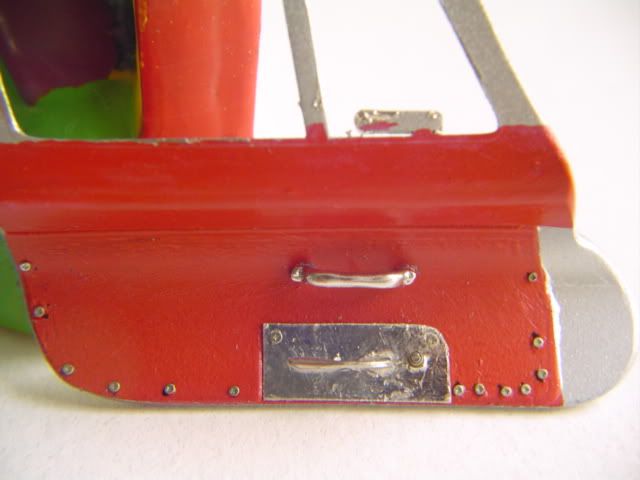 to this...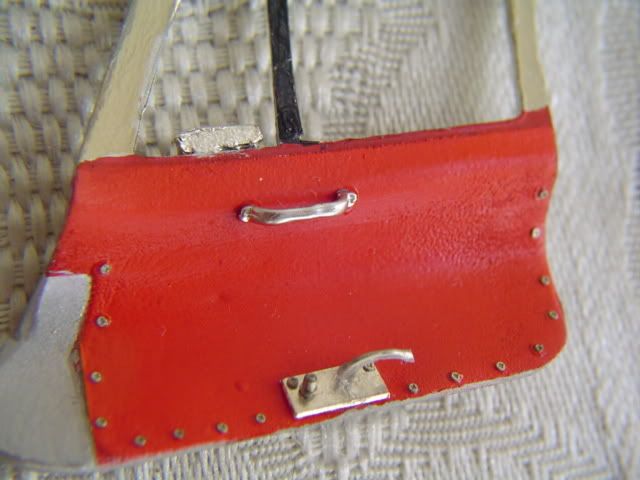 Know, I will let the inerior rest for a while and will go to most interesting section...the engine!
Simon