Whew, finally got this one finished. This is by far not well done. I put the tape on the wrong side for the separation line on the B and C pillars which made the yellow too high on both sides. I've always said I'd rather be lucky than good sometimes, in this case it's true. I have a set of BIC Mark It permanent markers, like Sharpie, but different colors. The purple one is a dead on match for the purple paint so I used it to make the yellow areas purple. It's hard to see, but I know it's there. :rant: :pissed: :rant: Should've been more careful. Then I forgot the rubber ducts for each rear quarter window and the "X" roll cage brace behind the seat. Jeez, I really went to sleep on this one.
Beautiful colors, too bad the digital camera can't replicate the shade of chartreuse and purple.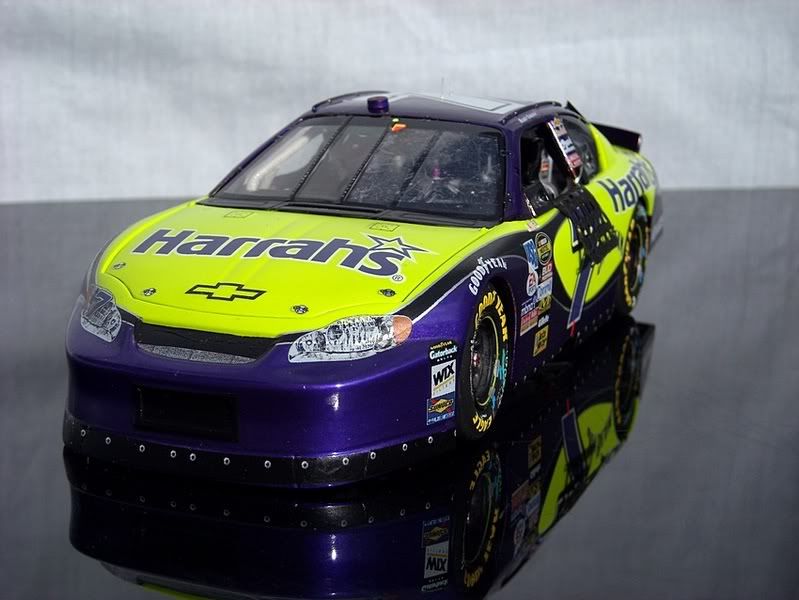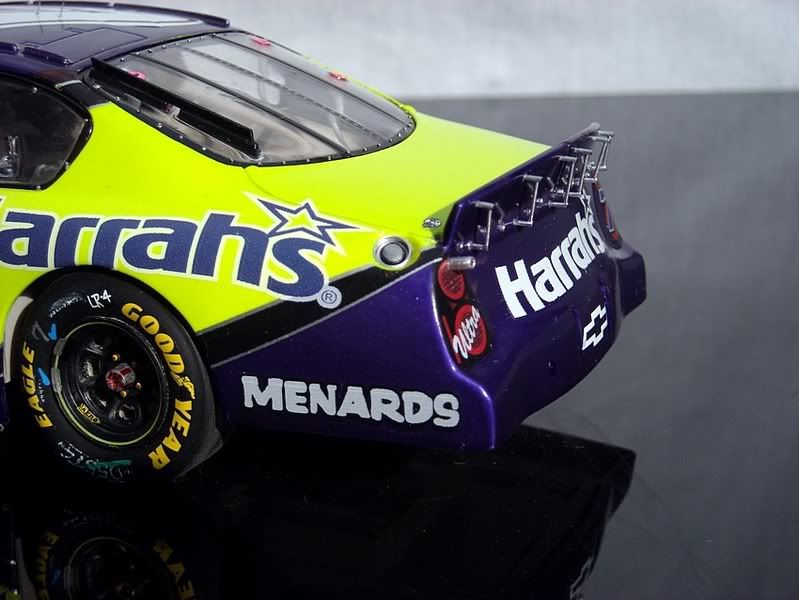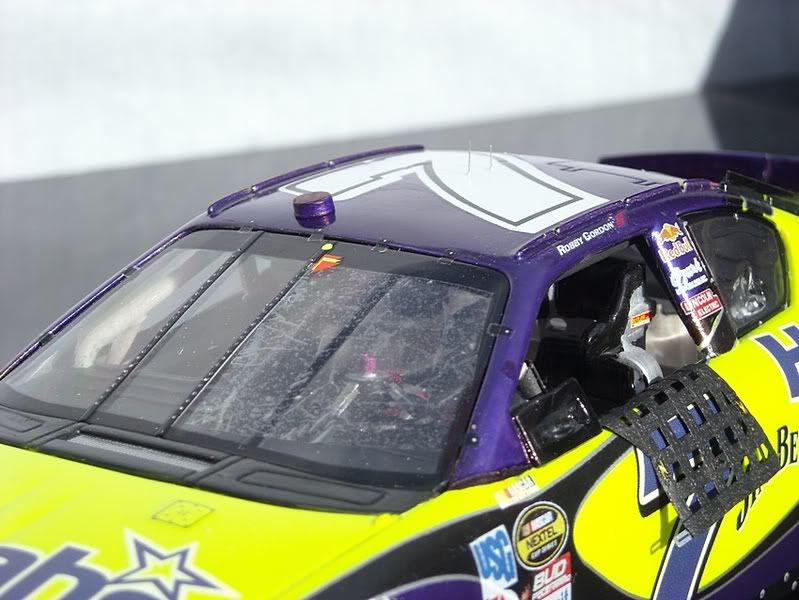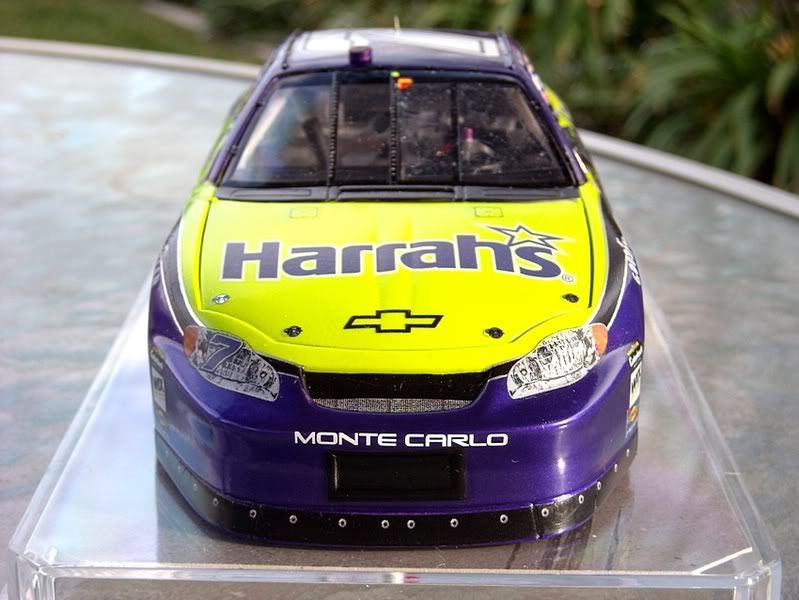 Used a different background, and base, to see if the purple would show better. It didn't. :idunno: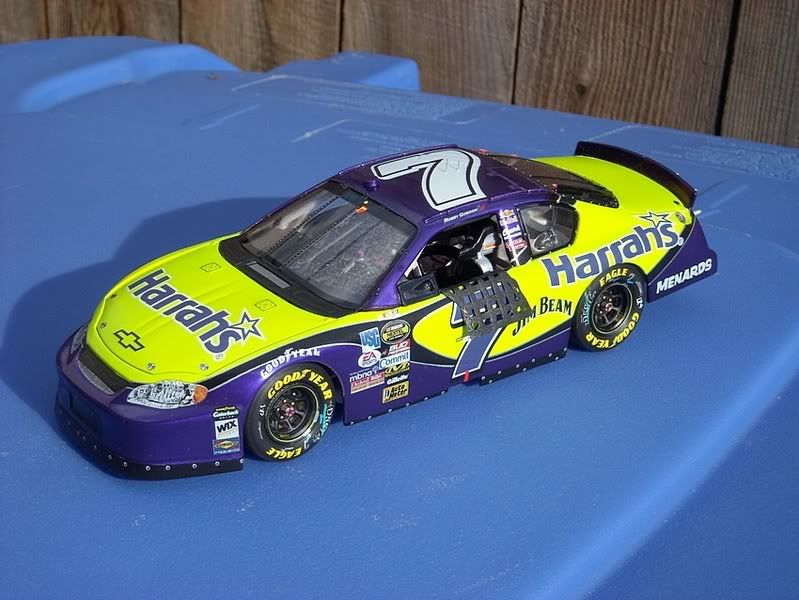 Edited by Mach2, 24 December 2008 - 08:19 AM.