Here's one of my older builds that I just spent a week 'Overhaulin'. It's the old AMT '66 Buick to which I've added the floorpan and a stretched frame from AMT's '67 Impala (the Wildcat was a 'B' body on the longer Electra chassis) and the engine and trans from the AMT '66 Riviera. The body was left untouched through this whole process (I still have a couple foil touch-ups to do, though). The hood was never really finished (though I'll be fixing that this weekend).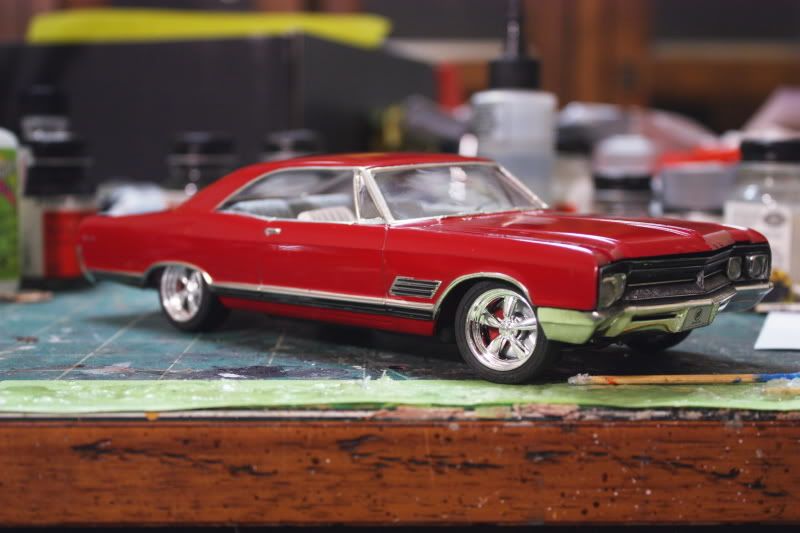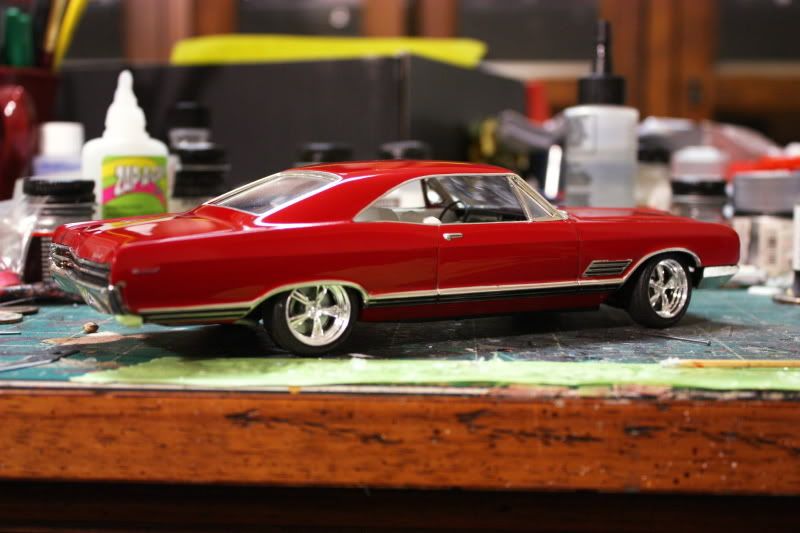 Here's the new chassis next to an unstretched one that's going under a '65 Grand Prix (note the Pontiac wheels and engine).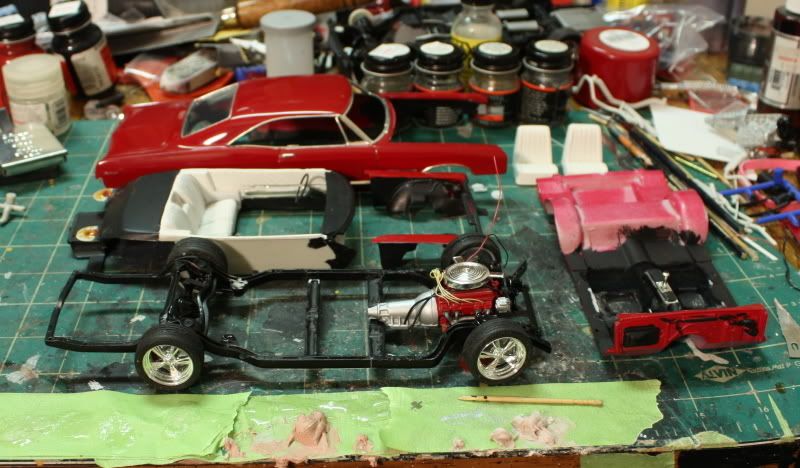 Here's all the parts marshalled together for final assembly. This conversion went together quite nicely. All I had to do to the Buick interior was to remove the floor and it dropped right onto the Chevy floorpan. To stretch the chassis, I cut right across the trans mount on the Buick chassis. That crossmember is how much you stretch the frame. I originally had it in the same position as the frame it came off of, however, the Buick has a four- speed, so I had to dismantle the frame and put the crossmember further back to accept the Riv's transmission. The second crossmember was cut from between the frame rails of the Buick chassis and mounted in the same spot on the Chevy frame. The engine compartment was removed from the Impala body and stretched a scale 5" between the firewall and fenderwells. The seats were raised up with some wheel inners from the parts box and the console was removed from the old floorboard and installed on the Chevy floorpan.
The body is painted Dupli-Color Milano Red from their Import Colors line, and I used the same color on the engine. As soon as I get the proper diameter solder, I'llbe able to tie in the exhaust (and I'll add the driveshaft at that time).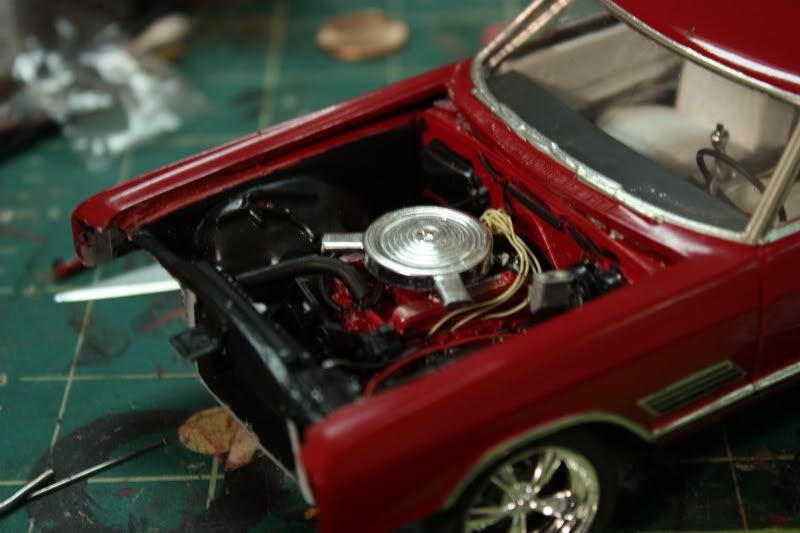 That's the old Buick chassis next to the new one.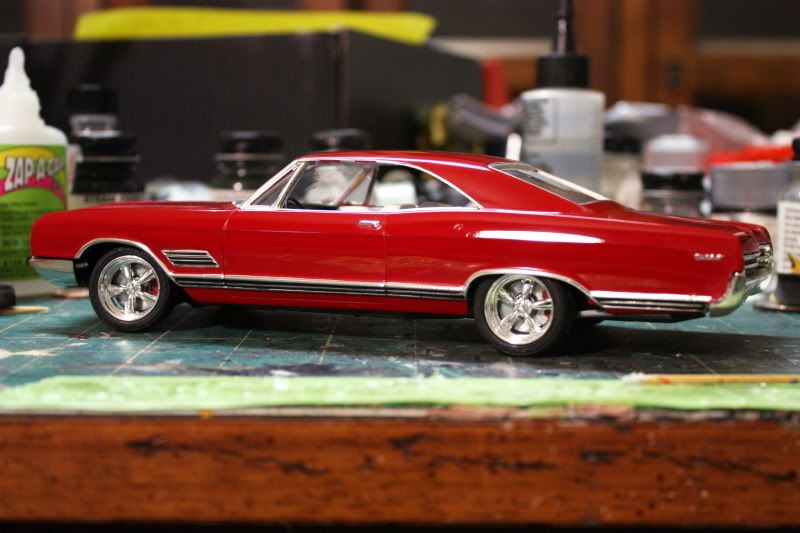 This was a fun project. This Buick had always been one of my favorite models, and I was glad that I could pull of the switcheroo on the frame to give this car what I feel it deserves. Full frame, poseable steering and full engine compartment detail. Plus, those Pegasus wheels and wide and wider Gatorbacks from a Corvette are just the icing on the cake.