Some of you have seen this but for the others of you that i dont know,let me know what you think.
I built this truck for an offroad contest(took second out of 7)and it was built from Oct. of 05 to Jan. of 06. The truck features fully functioning a arm front suspension and trailing arm rear.U joints were made functional.
the kit was based on an AMT Craftsman Truck Series truck.(Heavilly modified of course)
By scrolling through the pics from first to last,you will see the completed truck to where it started..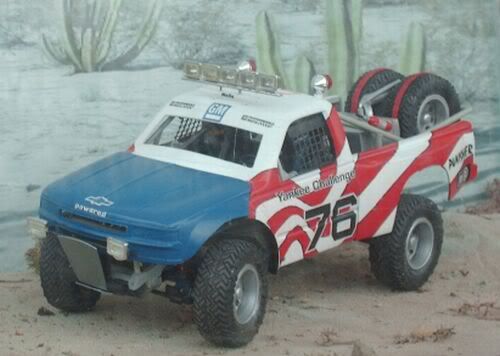 http://s49.photobuck...an101/?start=20