I got the urge to build a beater awhile back after seeing a Camaro at a local cruise night. With the hood closed it looked ok, but when the guy opened the hood to start the car, it looked like the loser in a junk yard war, oil and grime were everywhere. I decided my victim for this was going to be AMT's 55 Cameo (sounds almost like Camaro). Starting with the frame and an unopened 10 year old Rust-All kit I got to work on my first build that isn't going to look like it just rolled off the show room floor or a trailer queen. The shelf life of the Rust-All obviously isn't 10 years or maybe I was expecting too much from it. I bought some rust colored paint and some charcoal and started experimenting, I think I came up with a system of paint washes and charcoal that are working pretty good.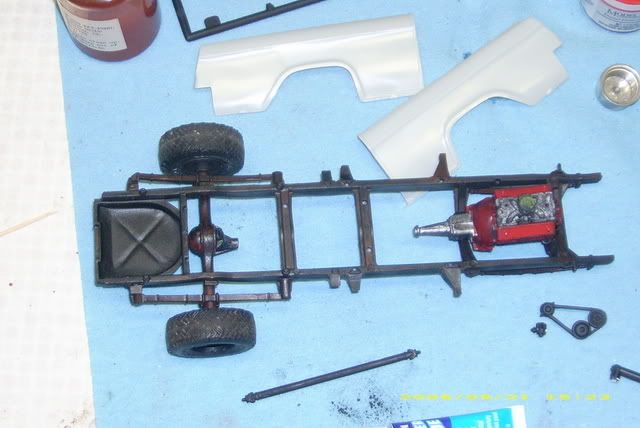 http://i81.photobuck...vycameo004a.jpg
Next I turned my attention to the engine. For the build I didn't want a beat up work truck look I was thinking along the lines of a truck that was more like somebody's baby that was bought by someone else and then let go, so the engine wasn't built stock. I put on a 4bbl manifold and carb with a chrome air cleaner that i made look like it was starting to rust.
http://i81.photobuck...vycameo004b.jpg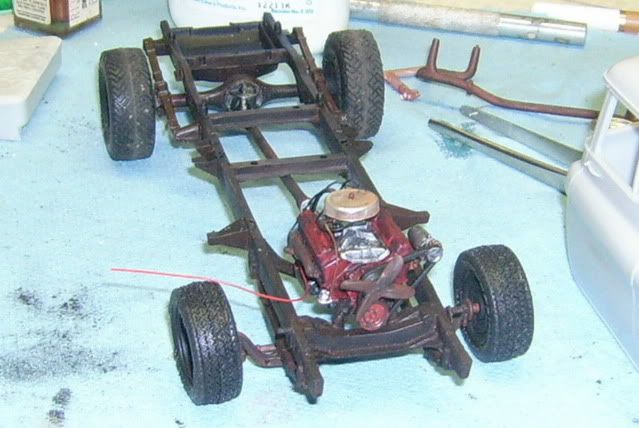 Now I'm getting to work on the interior. Some where along the line I saw some seats that where made to look old and beat up using toilet paper. I decided to give it a try, at first I tried simply glueing the paper to the seat and that was a mistake. I had a spare bench seat from the 55 stepside I built a awhile ago and I thought I would give the water/white glue mixture that I use to apply flocking for carpet. Using a fair sized brush I dabbed the mix on the toilet paper from the center out and this worked pretty good and if you don't like the way that it looks you can easily remove the paper before the glue dries.
http://i81.photobuck...vycameo005b.jpg
After the glue dried I painted the seat and picked out a few rips with a dull Ex-acto Knife and faded the seat with ground up pastels and a wide flat brush.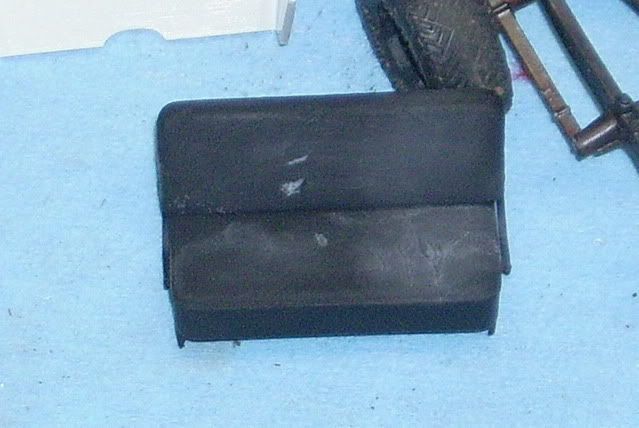 And this is the point I'm at now. I've still got a lot of work to go yet. Anyone got any Ideas on how to make plastic look like broken fiberglass for one of the rear fenders. Thanks for checking out my progress at this point and sorry about being so long winded.
Chuck J