Well, lots of fun with this build. The chassis on the 2003 #38 M & M's kit sure took alot of work to get it to set right, but it's modeling and fun, fun, fun to get it right. Rustoleum gray auto primer, tamita ts-30 silver leaf over the gray primer then tamiya ts-34 camel yellow. Cut down the kit roof camera, added Grandt Line spoiler bolts and made the spoiler braces, aluminum tube with plastic rod center fuel filler, aluminum tube fuel overflow, Grandt Line rivets in the front chin spoiler and black electricians tape over them, tamiya ts-65 pearl clear on the nose and around the side contingency decals, 3M reflective tape under the DeWalt on the nose and both sides. I used the kit decals for the grill and front screen then added black decal over the lower screen.
Target...
I'm very happy with the results...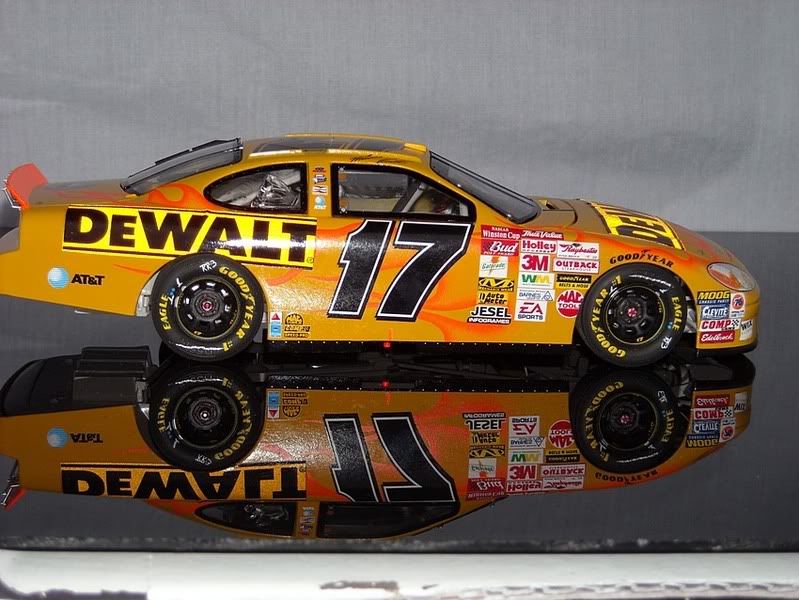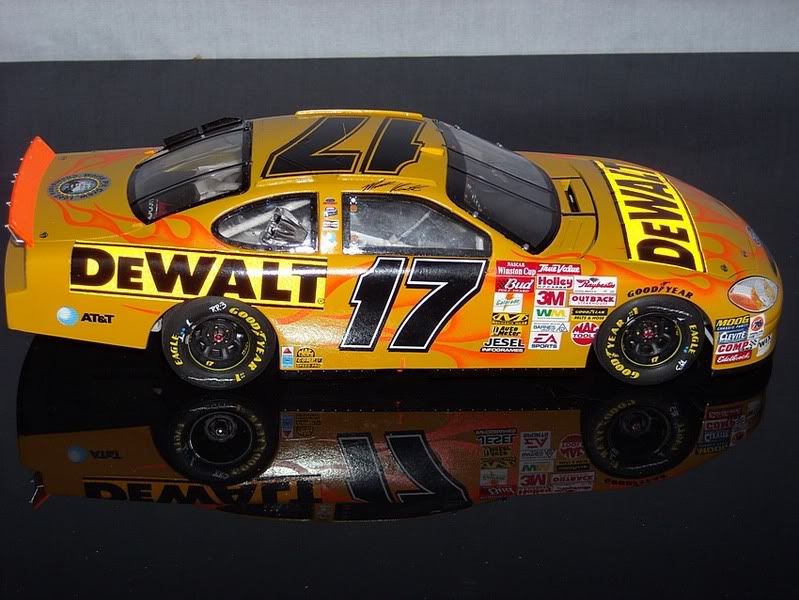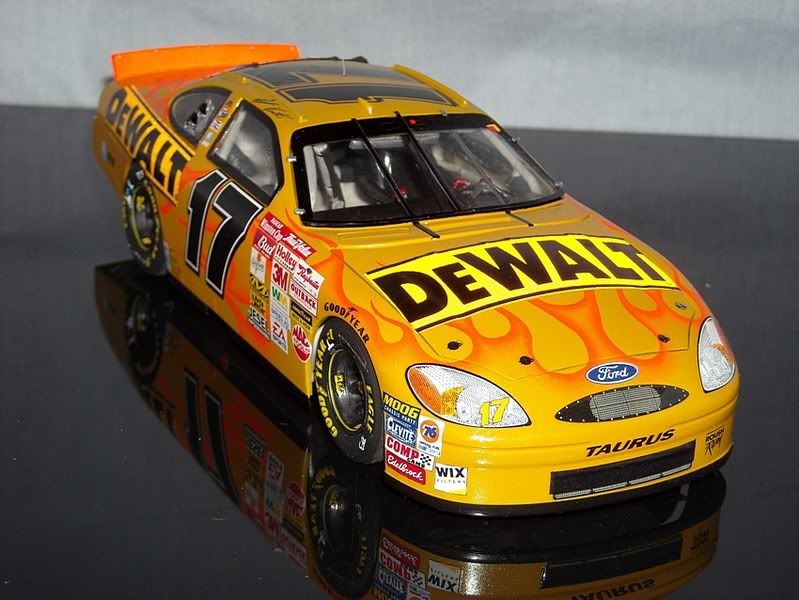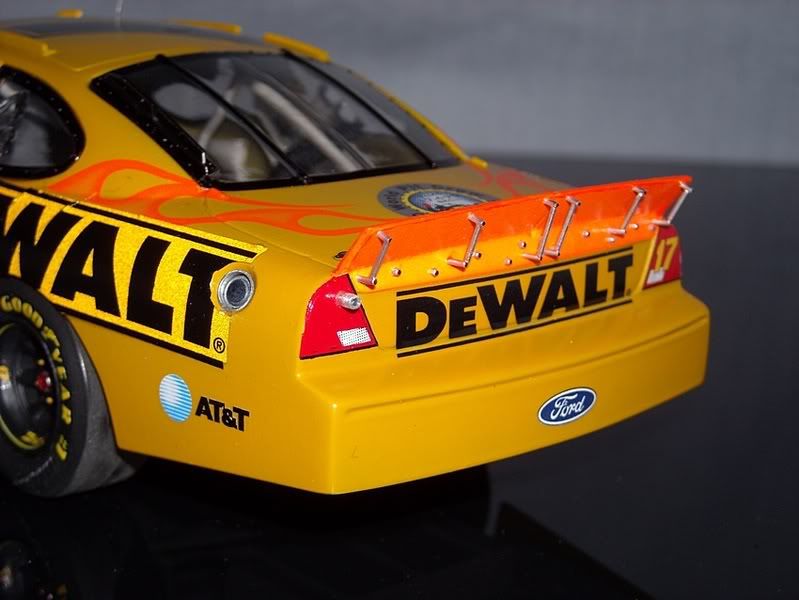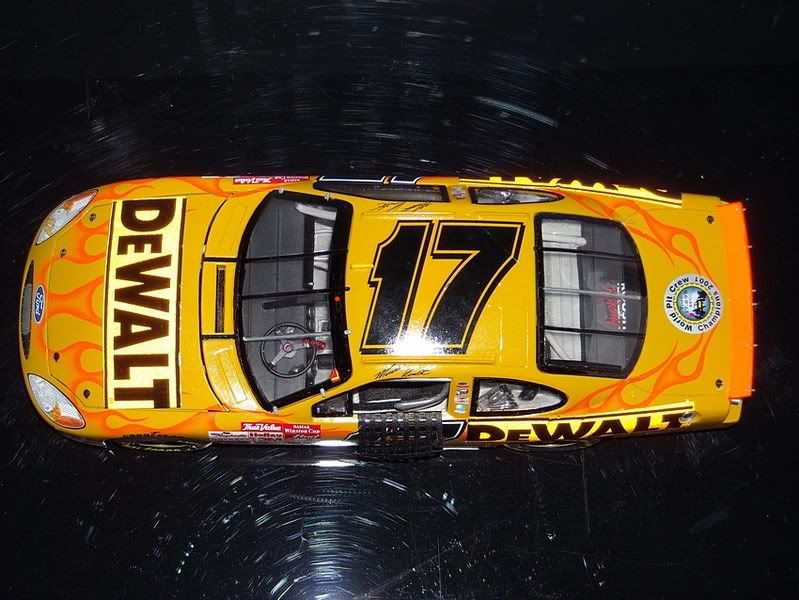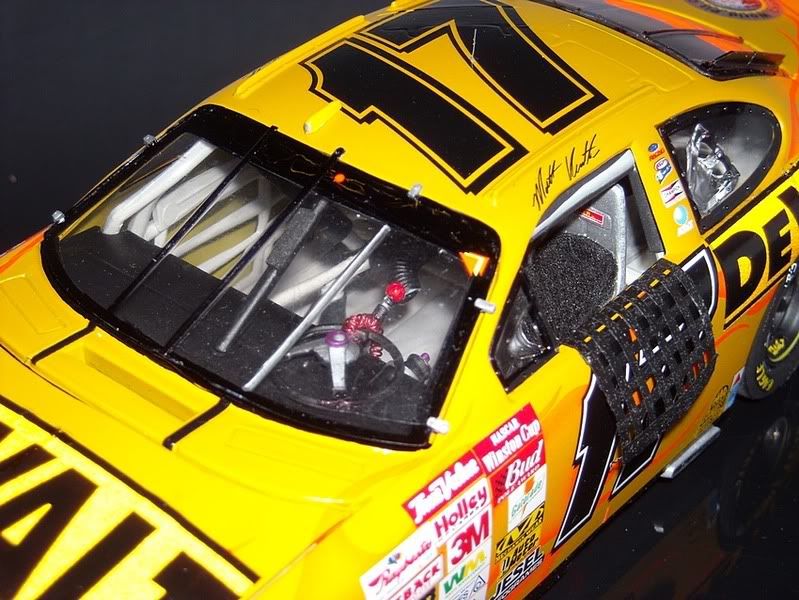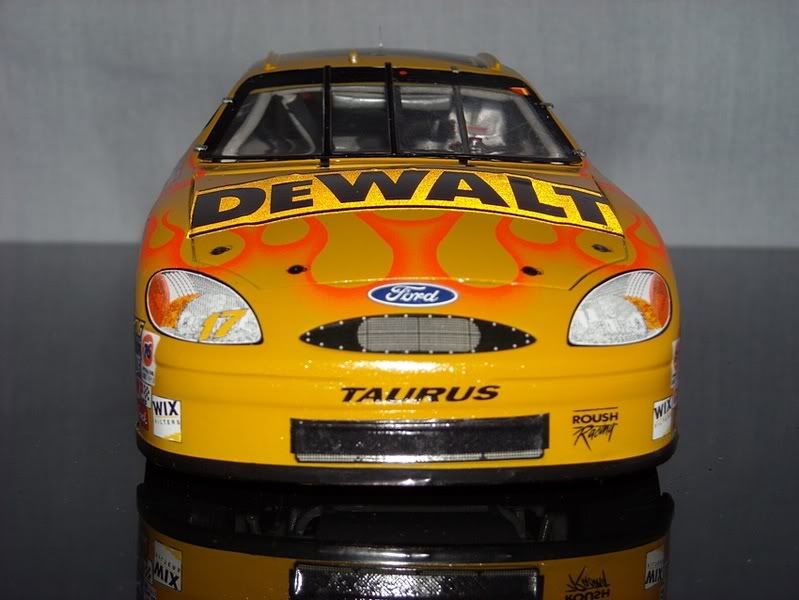 Issues and questions gladly answered. Here's the link to the Work in Progress with some on the way's things were done.
http://randyayersmod...pic.php?t=47534