This is a model I've always wanted to build, but for whatever reason could not...
Bought this kit off of eBay about three years ago, before the photo-etched re-pops came out.
I think this was one of the original Tamiya kits cuz the tires were deformed past redemption, decals were a crusty yellow and the clear vinyl tubing was hard and brittle.
The decals were not a problem, picked up a couple of them from IndyCal Decals and the vinyl tubing could esaily be replaced, but the tires were a bigger problem. My friend, Raul Perez came to my rescue by giving me a model of this car he had built many, many years ago.
Now with a set of tires, decals etc...I was ready to start building this model. I have not built a 1/12 th scale kit in sometime and forgot how dang big these things are...swallowed up my workbench!
The donor model came in handy...I was constantly using parts from it to replace broken and missing parts. The plastic on the original model was extremly brittle and frequently broke, especially suspension peices. I just couldn't part with the screens/wire assemblies Raul had put on the intakes...so a little of Mr. Perez ended up on this model.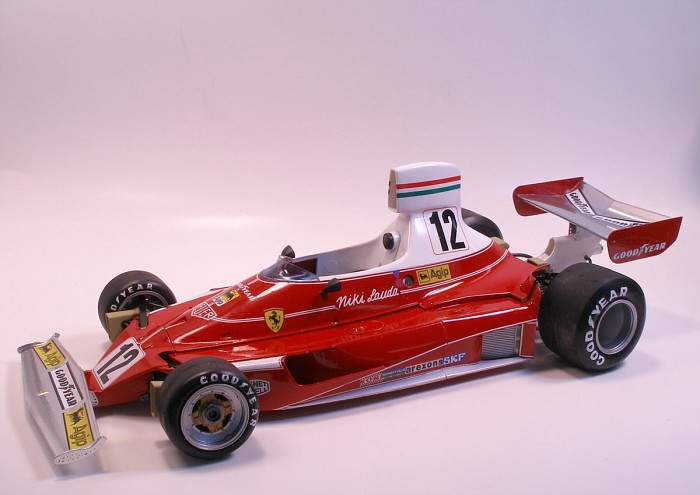 Thanx for lookin'...
Edited by curt raitz, 16 April 2009 - 09:50 PM.