This is a kit that I finished recently of Tamiya's ARTS NSX. I love the look of the real car and I'm happy with the finished look of the kit but for some reason I didn't really enjoy building it.
This is my first build of one of Tamiya's new "diecast chassis / simplified suspension" kits and I have to say, that part of the kit didn't bother me. Truth of the matter is that when it's finshed you can't see the chassis / suspension anyway.
What did bother me about this kit? The lack of detail elsewhere!!:mad: . I really dissaprove of Tamiya not molding the details into things like the brake disks, the hood pins, etc. in an attempt to force people to buy the PE Upgrage sets to get the same detail they used to and could have molded into the plastic parts. To me, this is the biggest let down of the kit. I can live with the diecast chassis, etc... but don't simplify the molded detail of the plastic parts included in the kit just to force us to spend more money on a kit that already cost as much as these kits do.
I'm finished complaining now....

Here are the pic's.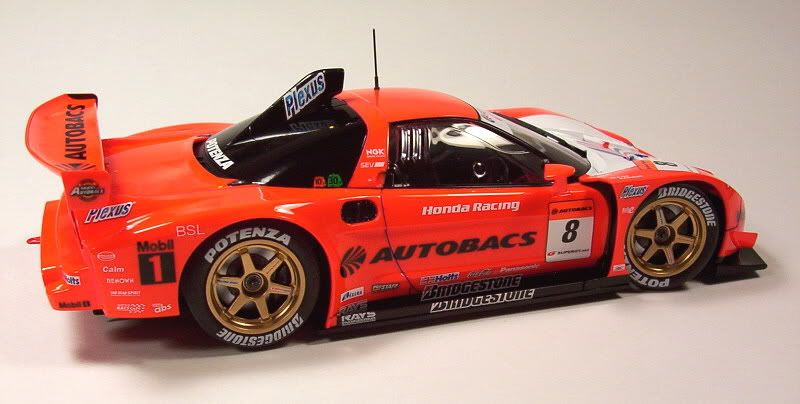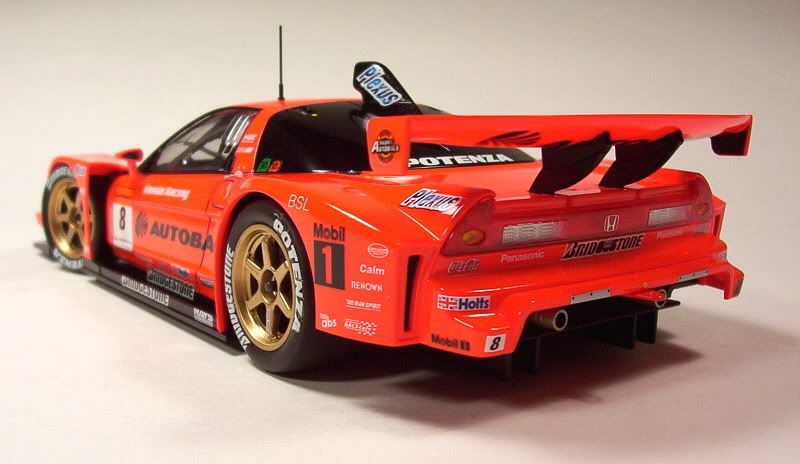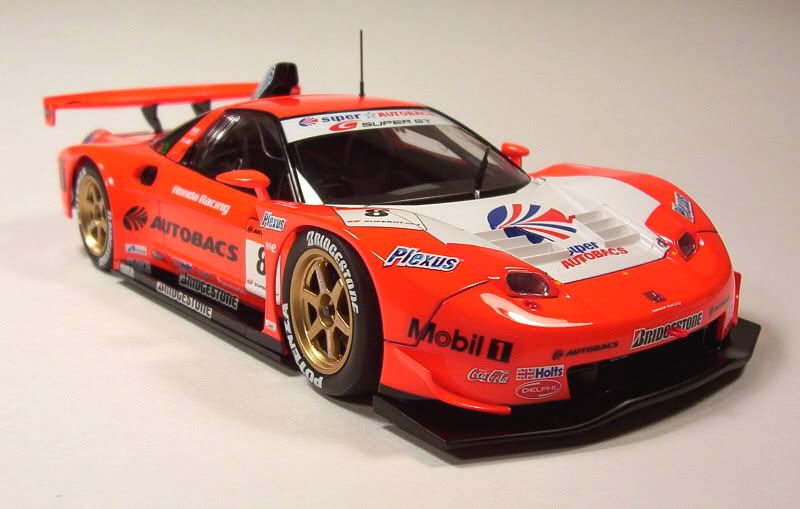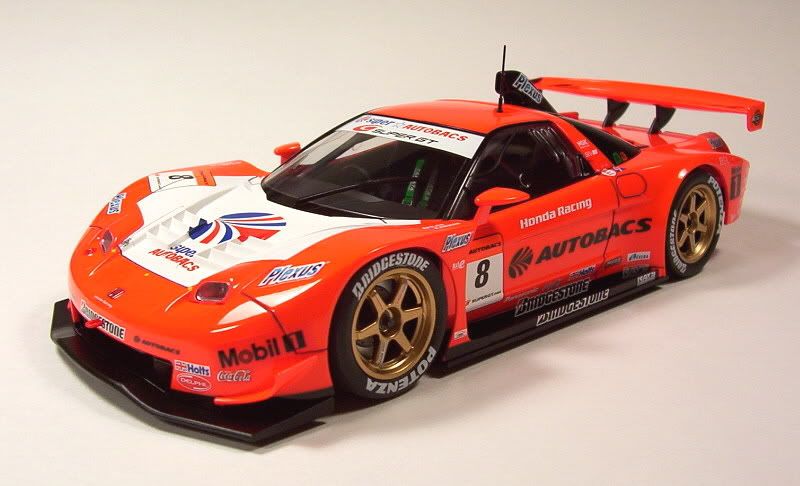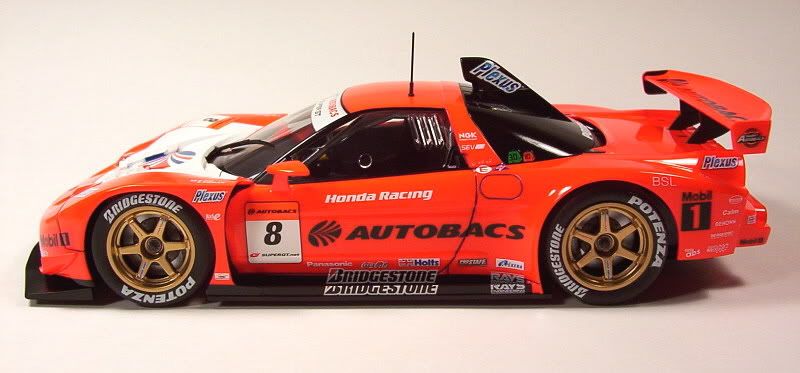 A few more pics here:
http://s5.photobucke.....ars/ARTA NSX/