HELLO, DRAG FANS...I AM READY TO START A NEW PROJECT SOON
AND DOING SOME RESERCH, I STARTED READING ABOUT
THIS FAMOUS TRACK AND STARTED TO FILLED NOSTALGIC.
FUNNY I WAS WATCHING THE MOVIE CARS FROM PIXAR
WITH MY 2 YEAR OLD DAUGHTER AND STARTED TO WONDER
HOW MUCH WE HAVE LOST TRYING TO GAIN...AND MONDAY
I HEARD ABOUT PONTIAC.
I GUESS I AM A CONSERVATIVE, WELL EVERY HOT RODDER IS.
THANK YOU!!!!
I CAME UP WITH AN IDEA THAT WILL KEEP US REMEMBERING
THE GOOD YEARS....A BUILDOFF REMEMBERING LIONS.
THE TRACK OPENED IN 1955 AND CLOSED IN DECEMBER OF 1972.
LETS RE OPEN THE TRACK IN OUR HEADS.
BUILD A DRAG CAR.
RULES:
1. MUST BE A 1955 TO 1972 MODEL.
2. MUST BE A DRAG CAR.
3. MUST HAVE PHOTO OF THE 1:1 OF THE ERA.
4. ANY SCALE ACEPTED.
5. ENGINES,TIRES,PAINT SCHEME MUST BE OF THE SAME ERA( NO MODERN EQUIPMENT).
6. MUST BE PLASTICK OR RESIN.
7. PROGRESS POST FROM BOX TO FINISH A MUST.
8. STARTS TODAY AND ENDS IN DECEMBER 31 2009.
9. ALL CLASSES WELCOME.
10. WILL POST ALL ENTRES IN THIS FORUM FOR FINAL JUDGING FROM THE MEMBERS.
LET'S DRAG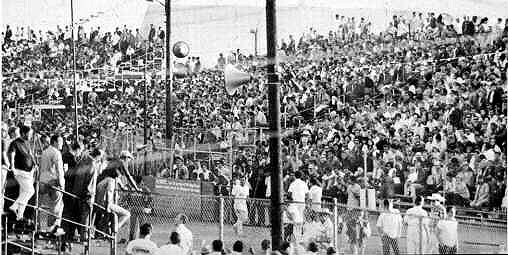 THE LAST RACE 1972.
Edited by 3men2s, 01 May 2009 - 03:52 AM.