This one is from a Motherly request to build my Dad's car for her to display to all her friends at the Assisted Living shop. This was the first year of the venerable Cop Car you've all learned to instantly recognize in your rear view mirrors! This design was quickly adjusted the following year after all the complaints that the front grill area looked like a Taurus. I'm using one of the Lindberg 97 Crown Victoria kits for this build and will be backdating it to a 92. The front and read clips need most of the work and this should be a good build showing how I backdate these areas. First a couple photos of the real car...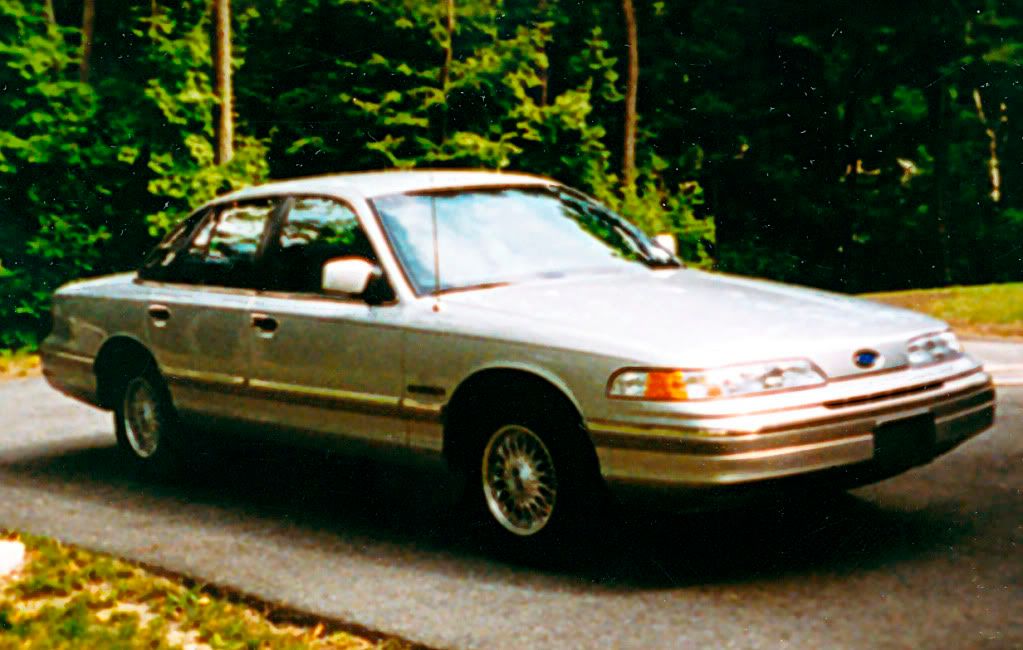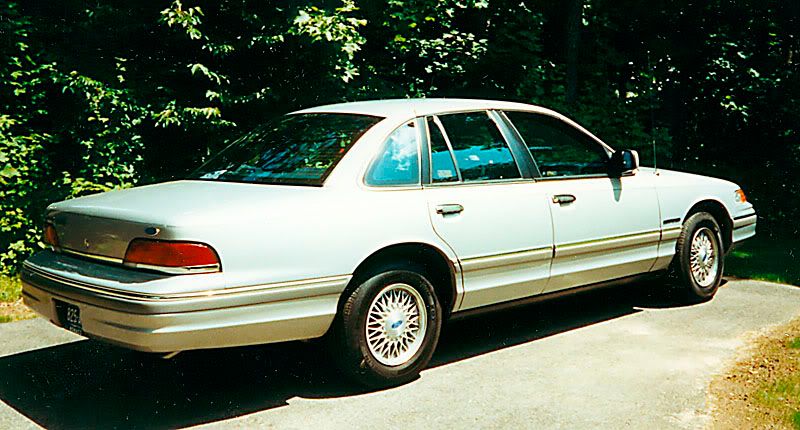 Here are some pics of the 97 model body after only some minor seam sanding for visual comparison.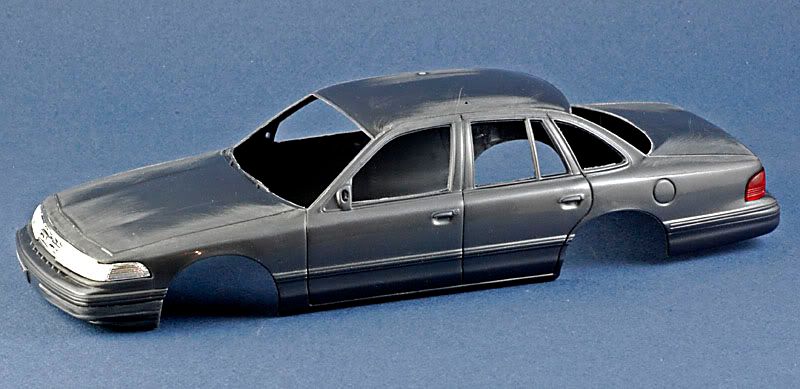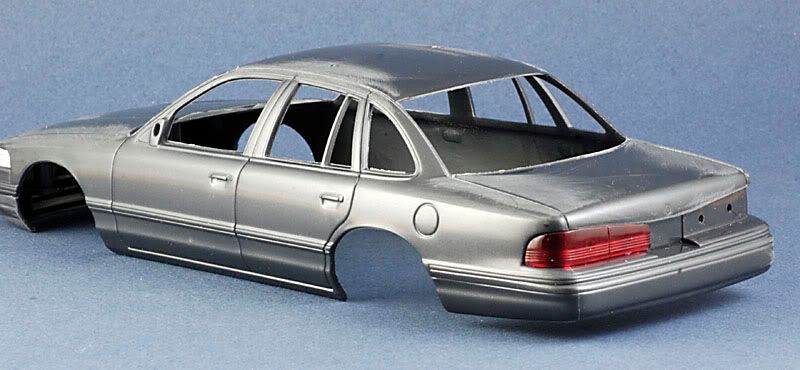 The changes made to the 97 model year are still very simple and the only body mods I need to make are in the front grill and rear tail light areas. I'll explain these changes as I go.
The 92 Crown Vic's Taurus-like sheet metal between the headlights look was changed to a real grill. The kit's 97 grill-headlight still had the headlight shape and this line was scored with the back of a #11 blade until they detached. I was planning to just fill and molt the grill to the body, but the the slight recess for the Ford logo in the center gave me thought. I figured I would have to create the shape around the logo with possibly a deformed round plastic tube or some sheet plastic. In another post where I was searching for a source for the "wire" looking wheels on my Dad's car, torinobradley gave me the lead on the AMT Taurus kit. The wheels look perfect and I'm now figuring cutting out the front logo from that and patching into the Crown Vic will easily solve the problem. Still waiting for the Taurus kit to arrive so time will tell.
Edited by Foxer, 08 August 2009 - 05:43 AM.