Hello,
Now here is something I started almost 10 years ago and was forgotten in the back of the stash. I found it a few days ago.
My 1937 FordVette. The idea is to have a '37 Ford body and chassis with everything else Corvette. This is the '37 Ford model with the little trailer. It comes with the drivetrain already. I opened the doors and trunk, and plan to use either a '73 or C5 interiors. If I use the '73 it will be called the 3773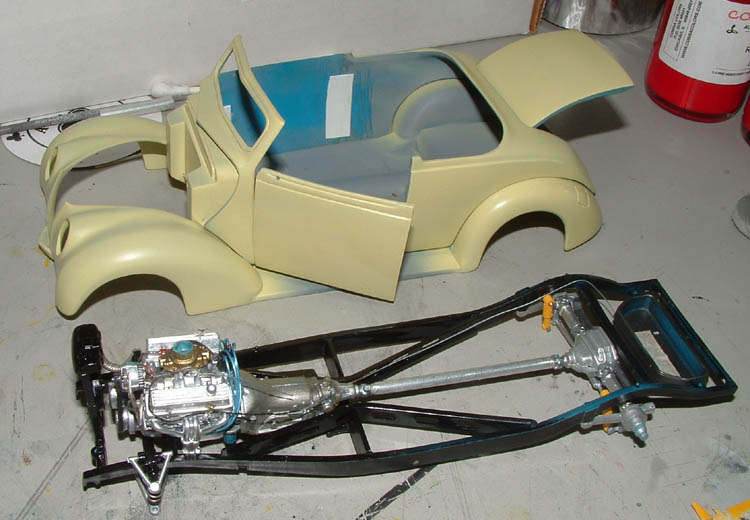 wired and plumbed. Scratchbuilt rear shocks. Aluminum driveshaft.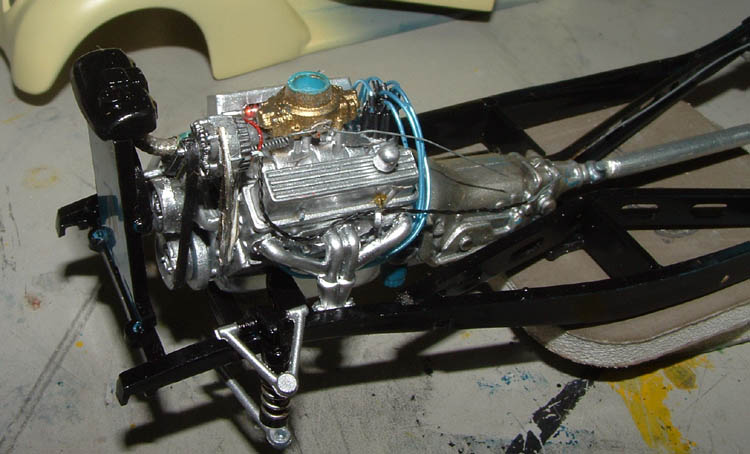 Many shades of metallics. Full brackets. I HATE to see alternators in the air

The engine has lost some of the wing bolts.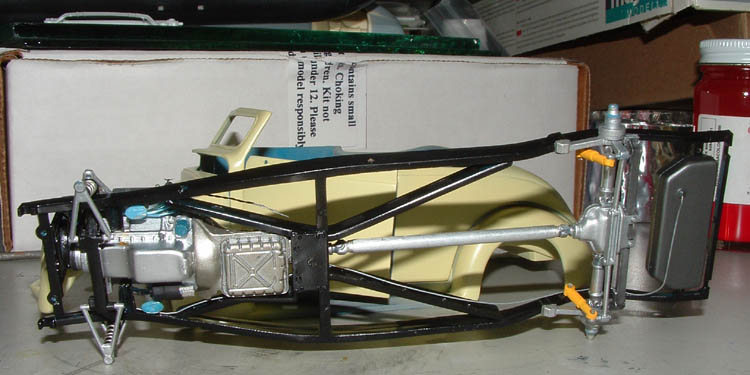 complete fuel line and engine wiring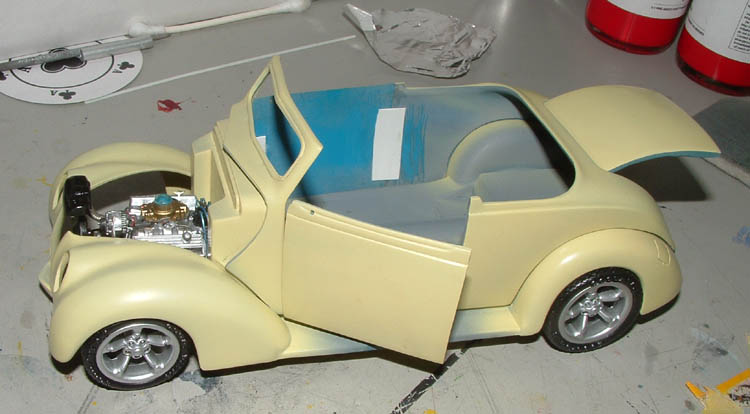 Here is a mock up.
I took a little break from cars and I'm currently working on some aircraft, but it shouldn't be long. What do you think?
Thanks,