Another "I need to start one more build like a whole in the head" project but I was so taken with the re-released '30 5-window I had to get on it. The little coupe just screamed chopped and channeled at me. A real East-Coast style 50's ride.
The frame is from the AMT Phantom Vicky and it fits perfectly. The Phantom Vicky kit is a treasure trove of ultra-cool parts. I buy the pre-painted kits at swap meets and on sale at my LHS because they seem to be quite common and are always mega-cheap, probably because they're so ugly. I'm replacing the kit IFS with a resin dropped piece from Early Years Resin. I'll probably leave the rear suspension as is. The top is chopped approx. 4" all around and the channel job is about 4" as well. The rear end will probably come up slightly when I lock in the stance. I plan to use a chopped Deuce grill so that the top of the shell lines up with the cowl without scraping the ground. The engine will be either a tri-carb Nailhead or a Hemi so I can use the cool headers that come in the Phantom Vicky kit. If I can I'd like to keep the stock firewall.
Color is up in the air. I'm very tempted to keep the pre-painted frame as is. I'm thinking perhaps a metallic green to go with the purple rails.
Here is a Scotch-taped mock up.
Thanx for lookin'.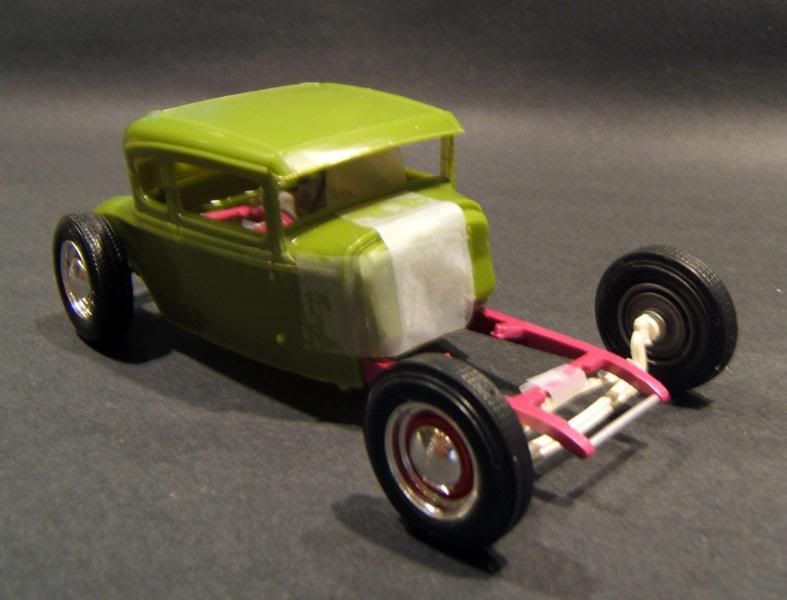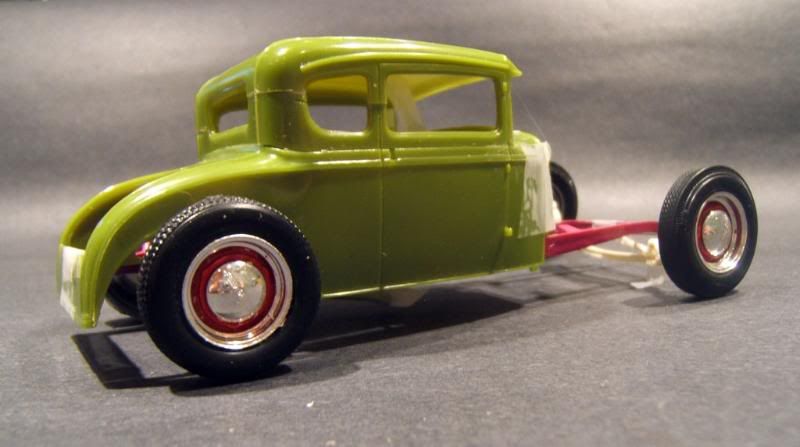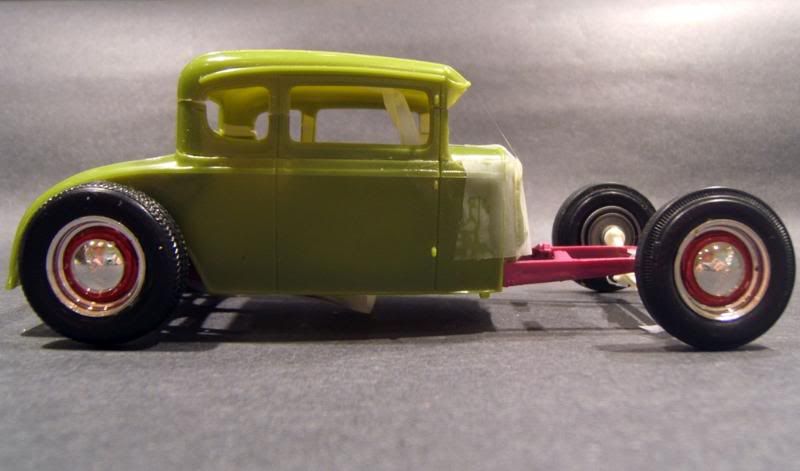 Edited by gbk1, 03 August 2009 - 07:42 PM.