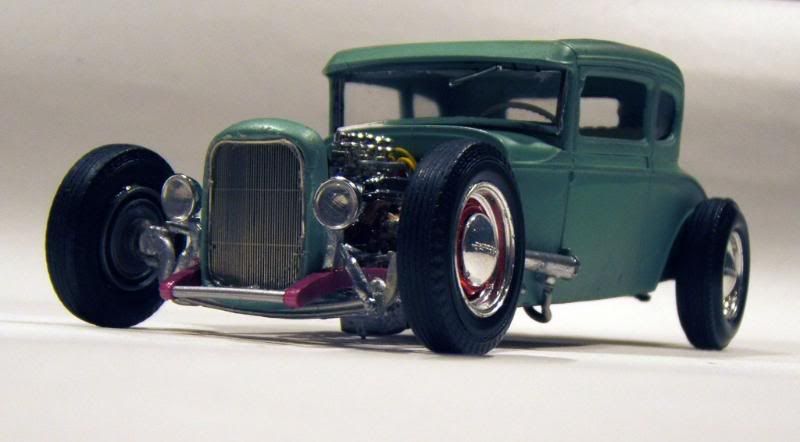 30 Ford 5-window Coupe, 4"x4" chop and channel, Buick Nailhead power
(More pictures below)
Nothing says Hot Rod like a chopped and channeled Model A Coupe. When I saw the announcement for the Monogram 1/24 scale 30 Ford 5 window coupe this immediately popped into my head. It turned out to be a real kit basher's delight. The only parts from the Monogram '30 Ford kit are the seat and the main body. The paint is Tamiya TS-60 Pearl Green with Testors DullCoat to give it a suede finish. The chassis is from the AMT Phantom Vicky with the IFS deleted and a resin dropped front axle and hairpins from Early Years Resin substituted. The headlights, front shocks and steering gear and taillights are from the Revell '32 Ford series of kits. The wheels are the chrome reversed rims from the Revell '49 Merc kit with the centers painted red. The tires are resin from The Part Box.com. The motor is built up from a Buick Nailhead block and heads from the Revell Tommy Ivo Showboat kit with a street motor conversion kit from Replicas & Miniatures Co. of Maryland providing the accessory drive, transmission and oil pan. The intake manifold, carbs and fan are from the AMT '40 Ford Sedan Delivery which also supplied the hubcaps. The exhaust pipes are from The Parts Box.com. The floor pan is from the Phantom Vicky. The dashboard is from the AMT '37 Chevy modified to take a p/e gauge cluster from Replicas & Miniatures. The steering wheel is an AMT '49 Ford item. The grille shell is a 6" chopped Deuce shell from Model Car Garage. The door handles and window cranks are from Ed Fluck at Drag City Castings. Anything else is scratch built.
The detailed W.I.P. can be found here:
http://www.modelcars...showtopic=21574
Thanx for lookin'.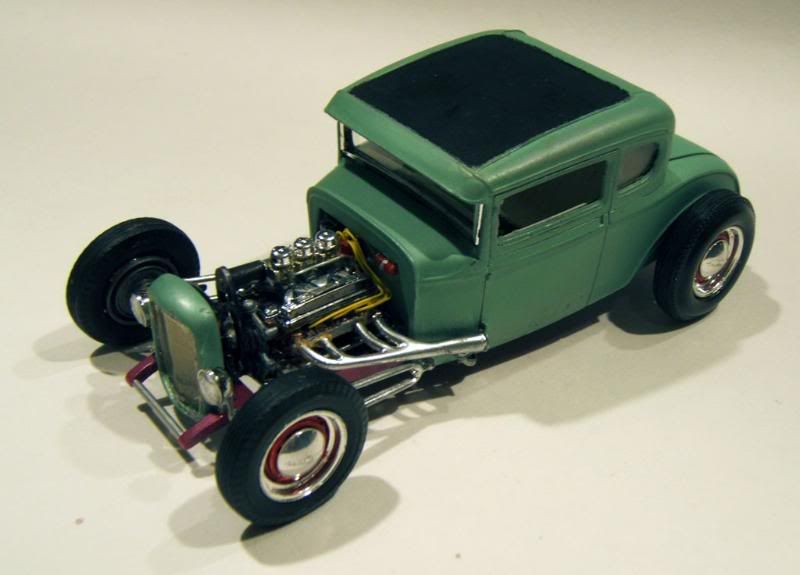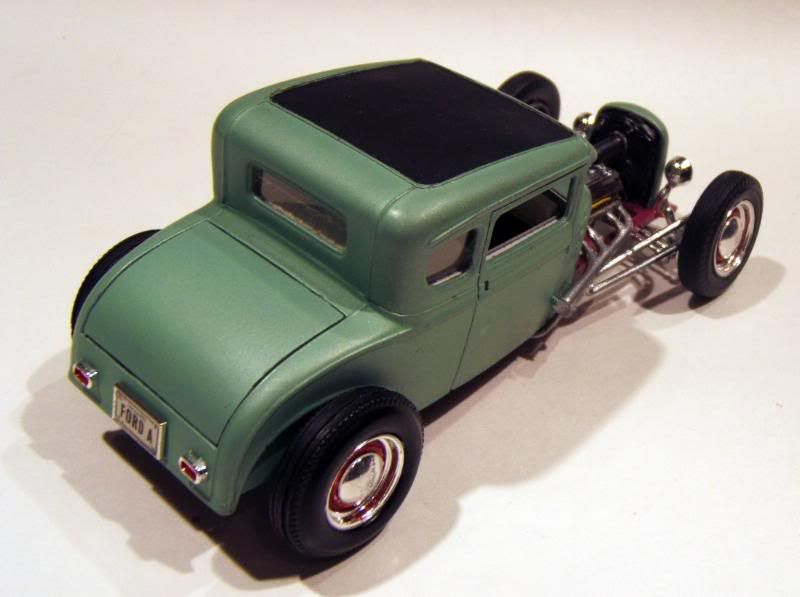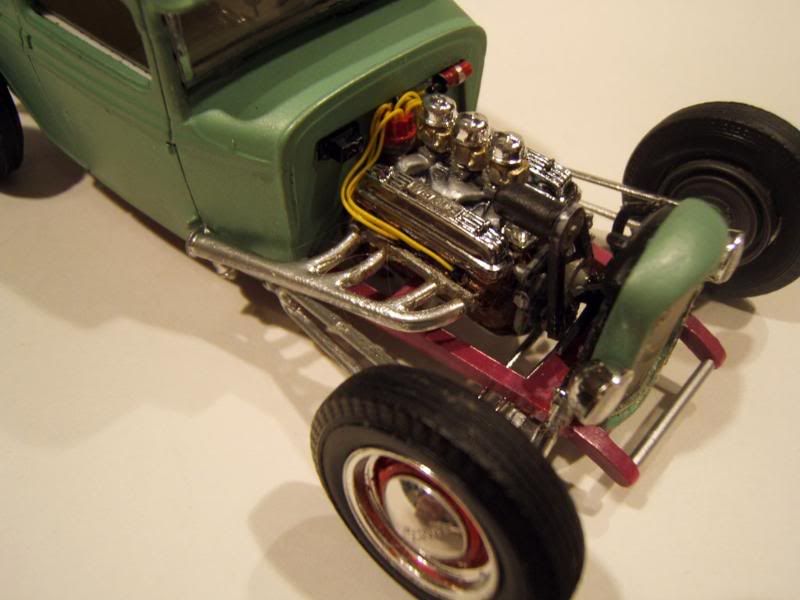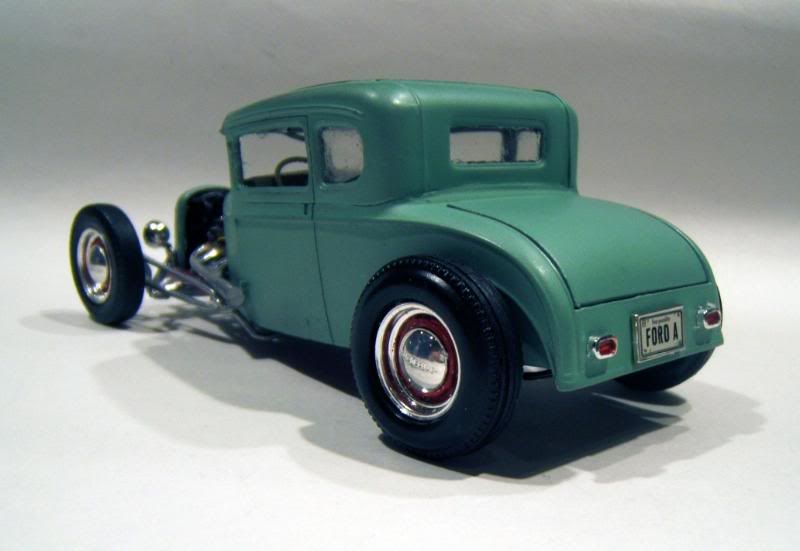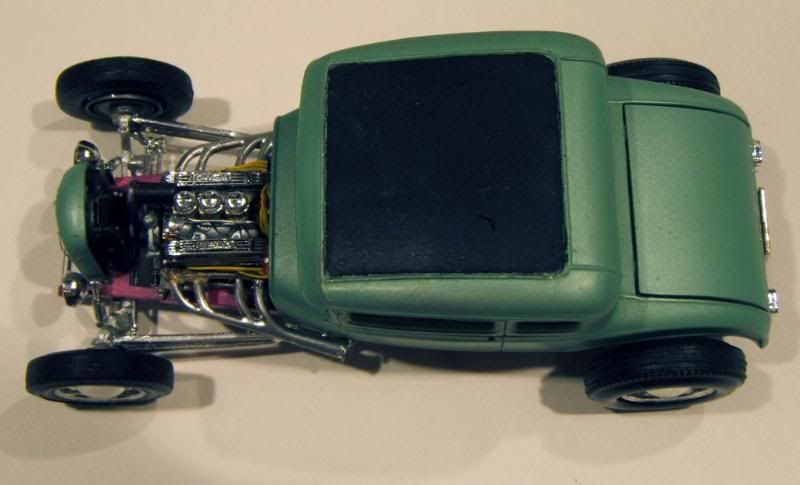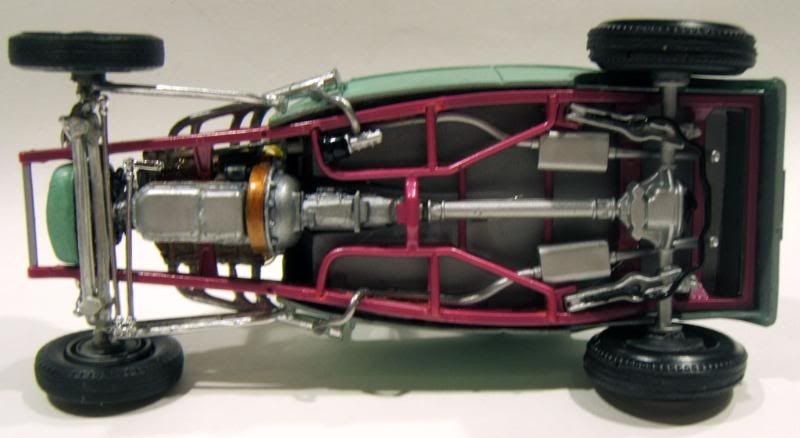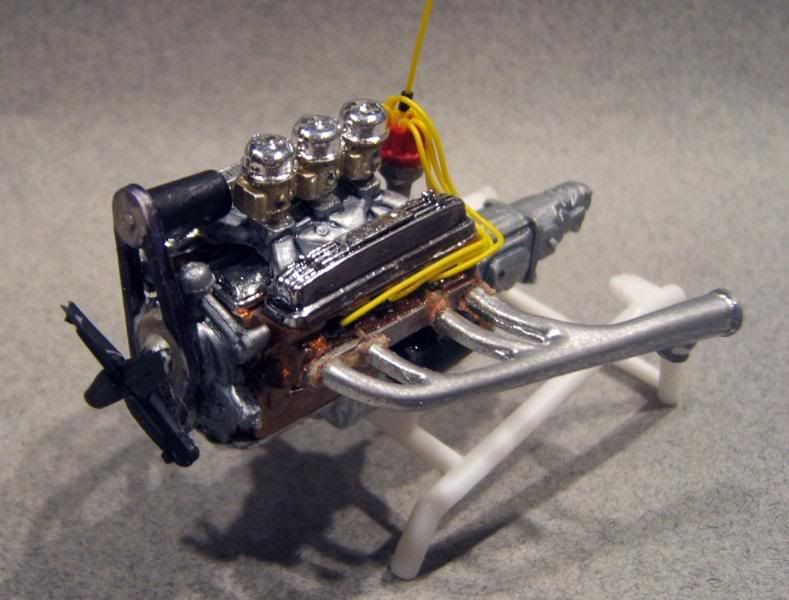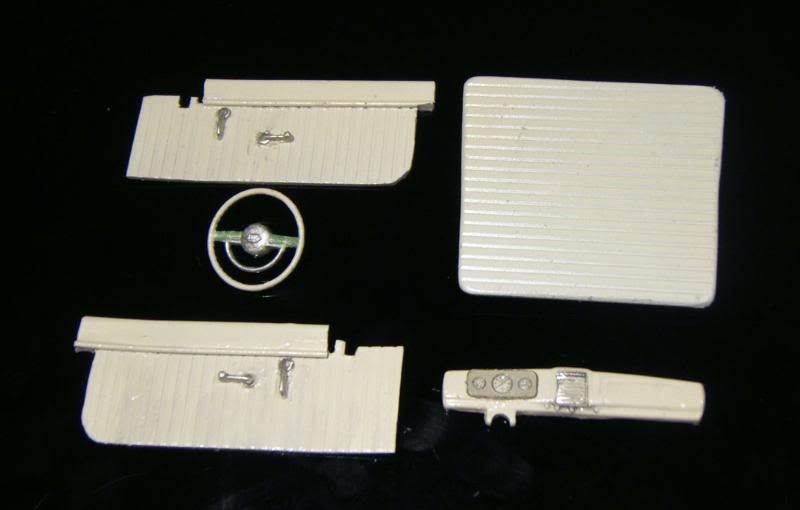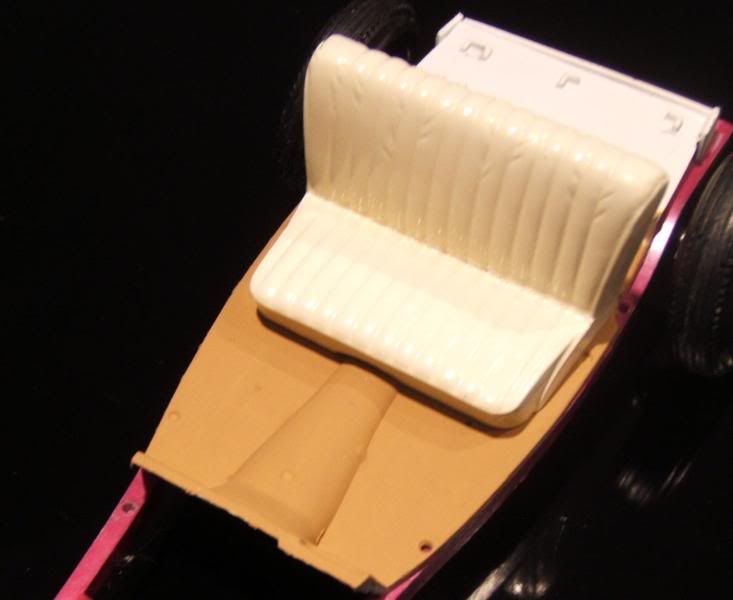 Edited by gbk1, 03 August 2009 - 08:05 PM.