What it is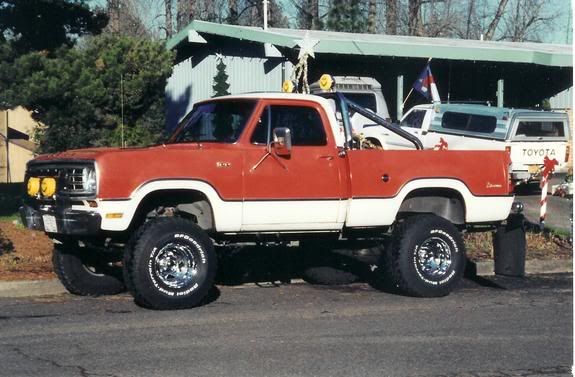 Now I have gone thru few sets of wheels and on/off Winch bumper.
Started with a AMT Dodge Long Bed
The bed is not a Ron Cash Resin bed.
Since I had the 1:1 it was easy to match by shortening the front and rear of the bed.
Doors open, No Mirrors since they just fall of anywhoo

Mine also had 2 fuel tanks, one in cab and one under the bed so I left that one there and
build one in the cab.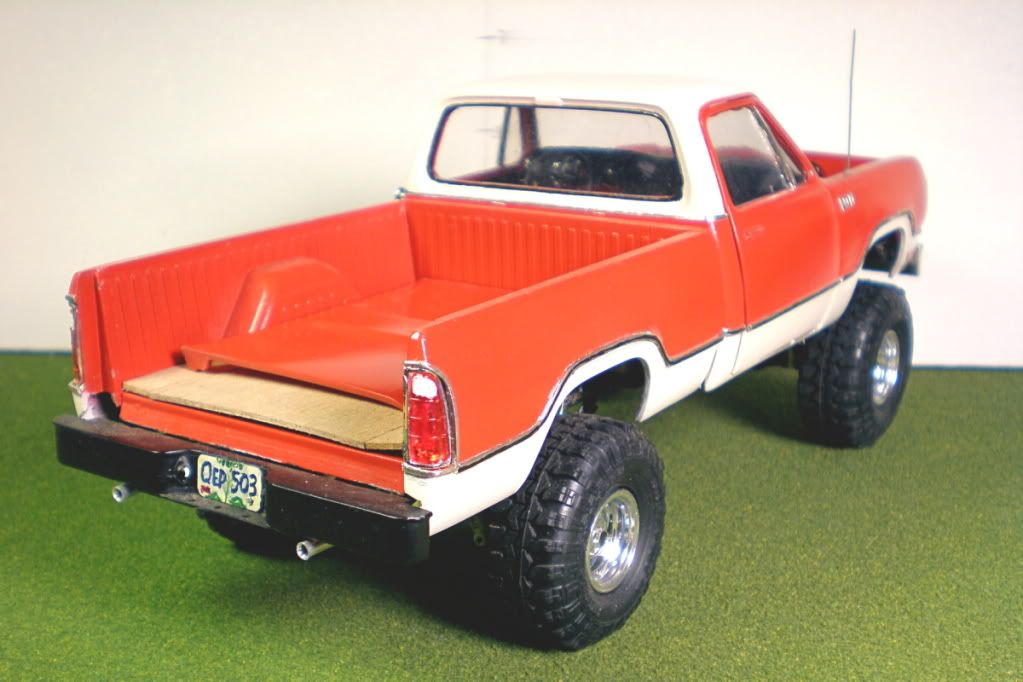 AMTs RoadRunner 440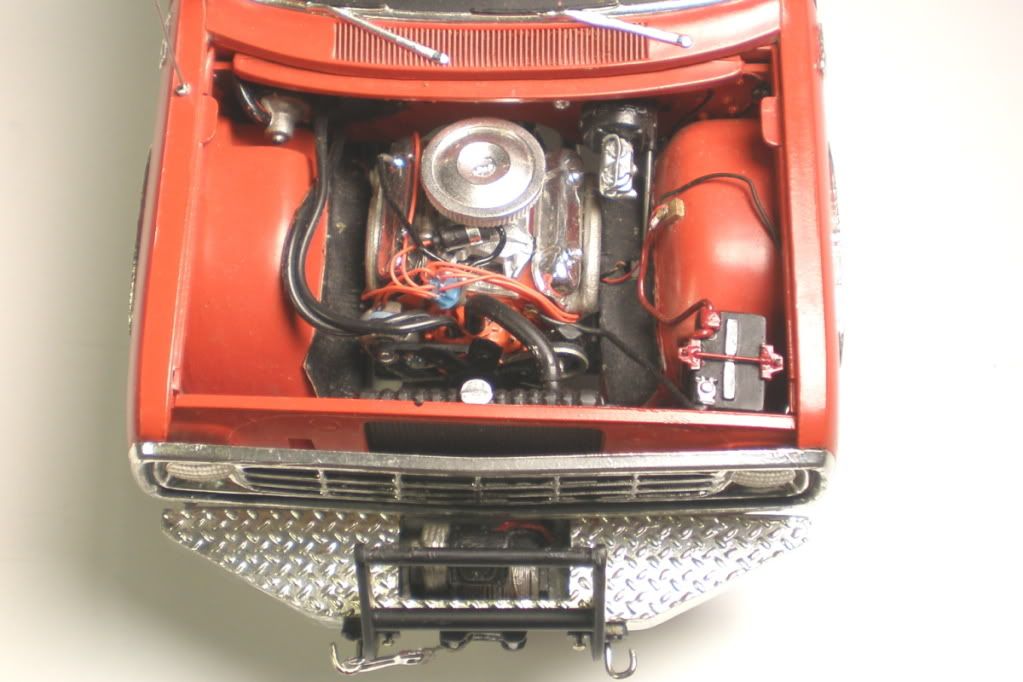 Scratch built front and Rear Leafsprings and Winch bumper and BFD'd it.
Aoshima tires and custom build wheels to match a set I had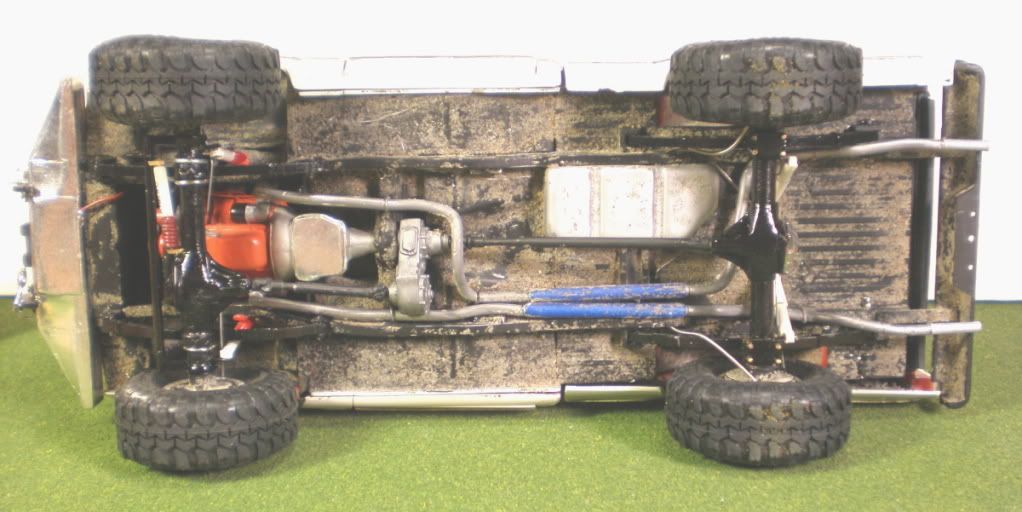 Thanks for looking.