Each of us has that one car that makes us go nuts. One that you obsess over and drive everybody you know crazy by prattling on about it. For me, that would be Packard's last show car, the Predictor. When I first saw this in a magazine some thirty years ago, I thought it was the coolest thing ever, and I've never lost that feeling.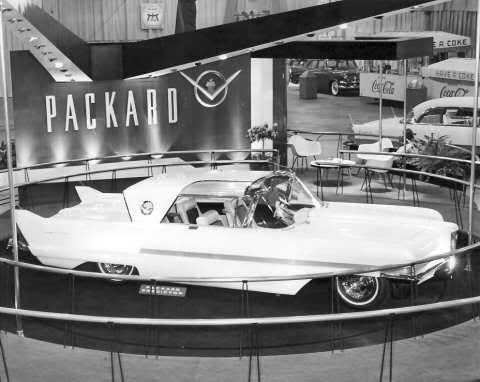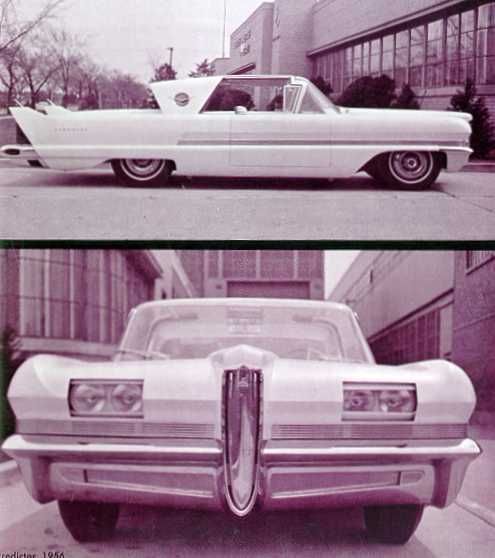 Then Ed asked about the car in my sig and if I'd do a model of it.
After much thought (yeah, right), I figured the best car to start with would be the Revellogram '58 T- Bird. I'd be converting a 1/24 scale car to 1/25, and lo and behold, from the cowl forward it was near perfect. The first order of business was to alter the doors. I made a vertical cut right at the fifth hashmark on the door, and glued that to the body. I then made a vertical cut on the body at the leading edge of the door opening up to the cowl line and glued that to the door.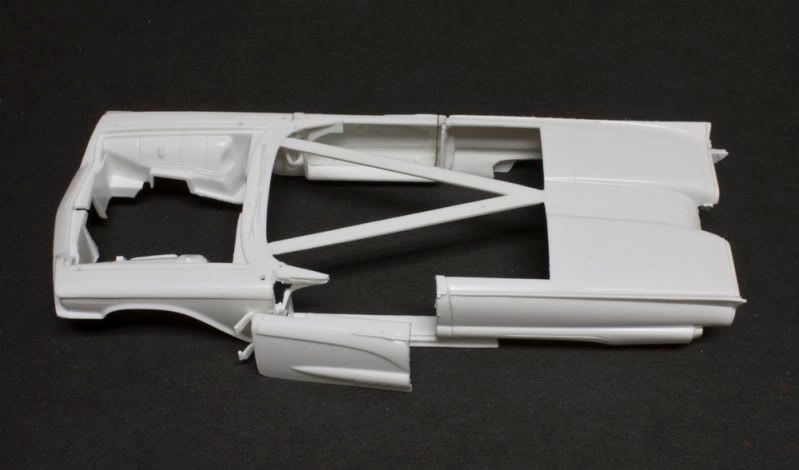 Next up was the first of several overlays made from Evergreen sheet. The lower body is .040, 12mm high which I glued to the 'rocket' along the lower body. Next, .020 was used to fill the Lebaron sweep from the doors forward.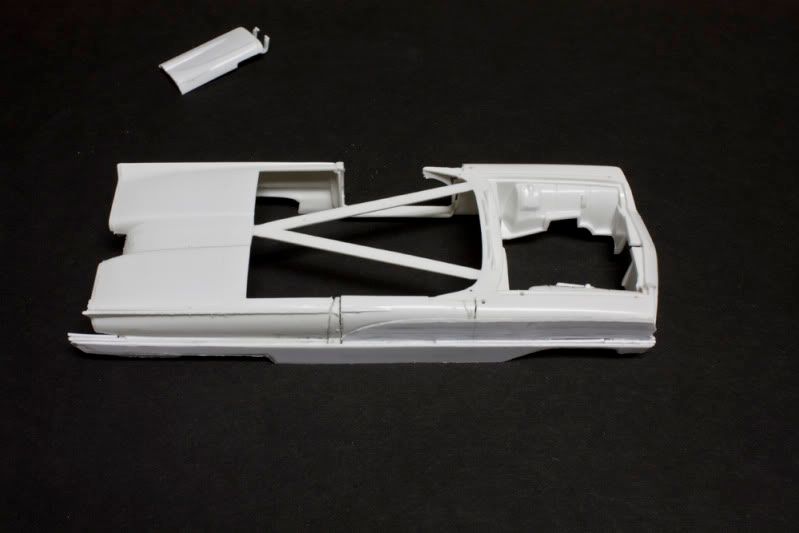 Again I used .020 for the overlay which runs front to back and encompasses the beginnings of the Predictor's unique fins. Then there's that .040 piece that will become the new deck area.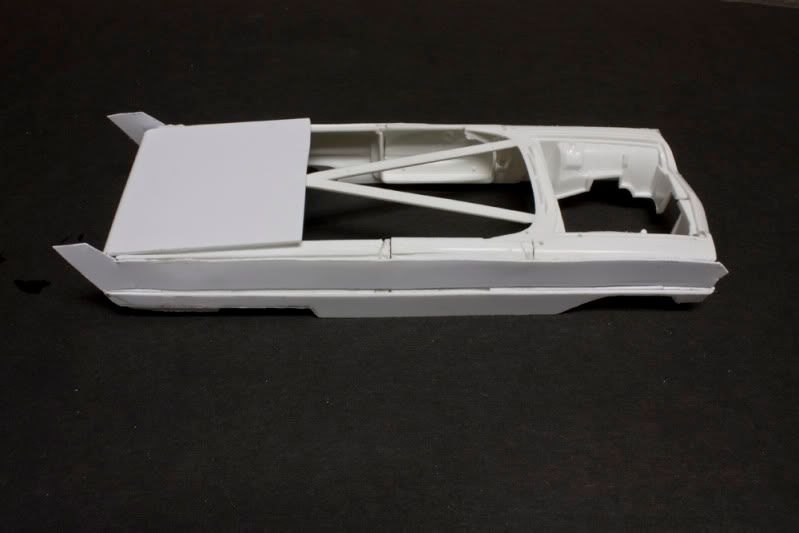 Edited by Harold, 16 November 2009 - 09:02 AM.