Hello all,
This is my first blog, it may become obvious.
Had decided to build a late model drag car some time ago and was inspired by a few that I have seen in this forum.
I started with the Revell '06 Mustang GT because it had a flat hood. I also purchased the Revell 55 Chevy Pro Sportsman kit for the running gear.
The 55's running gear required little modification to make it fit the Mustang Body, but the cage is way wrong for my app. so I am in the process of scratchbuilding my own.
I will attempt to post a few pics from time to time to show progress, if and when I figure out how to do that..
I invite all comments and suggestions as I am somewhat of a rookie.
Thanks to all....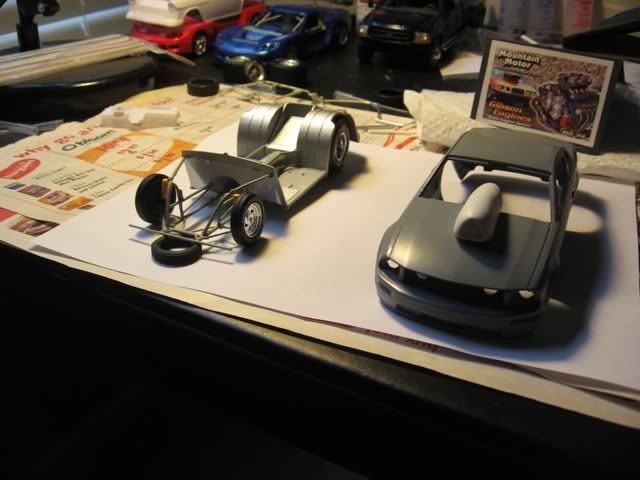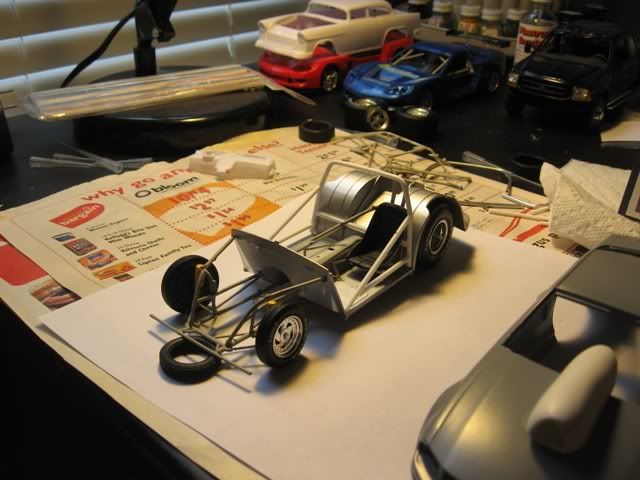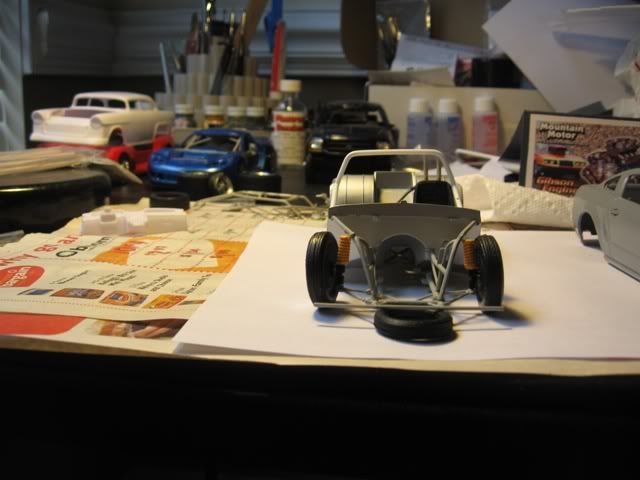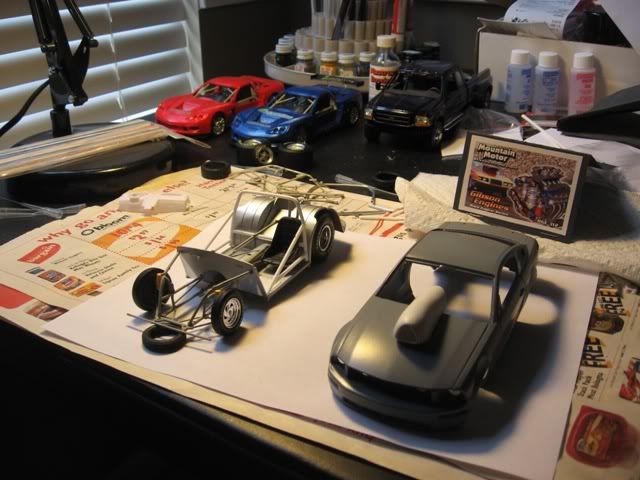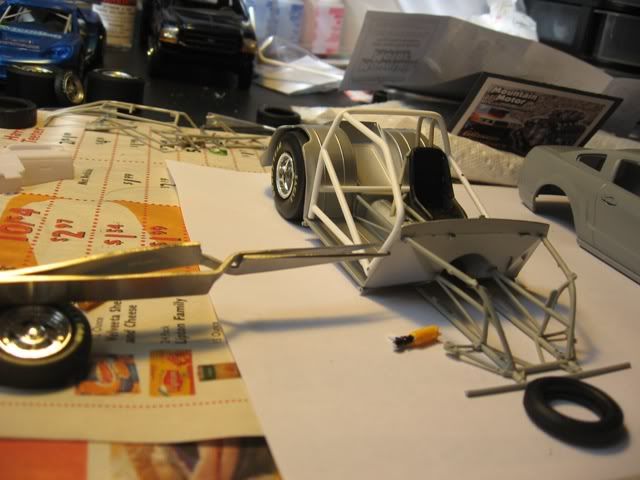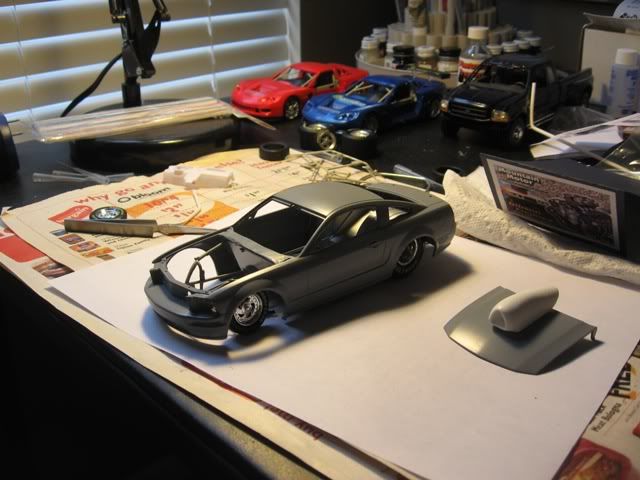 Edited by limoman39, 01 November 2009 - 12:25 PM.