Here is a shot of one of my projects. It is an original 1958 Desoto Firemite body in fiberglass.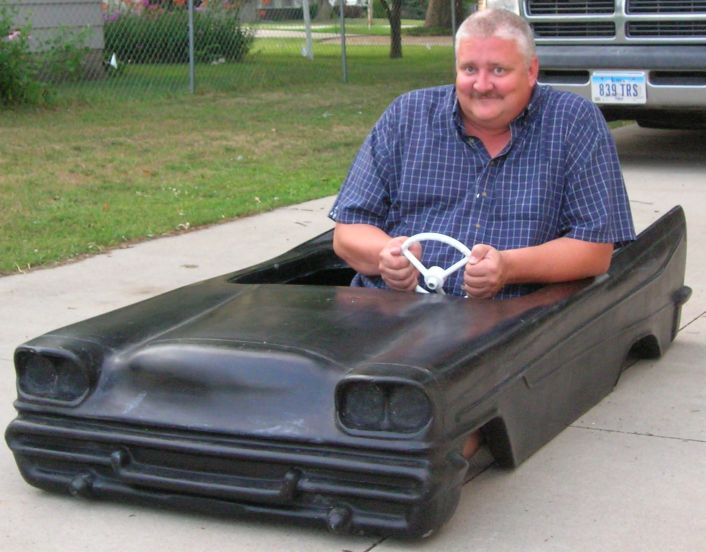 They first made them in vacuum formed polystyrene but they did not fare well so they made fiberglass bodies. this one is brand new never been mounted on a frame. I also have a vacuum formed body but it is in bad shape due to vibration from the Briggs 6B motor, sidewalk cracks and juvinal drivers but at least the frame is good.
It will look like this again someday?