This kit started as the Hasegawa Type 2 Micro Bus (1963) '23-Window and it's being converted to a 1956 Kombi that my Dad owned and taught me to drive on. As I looked at the first photos of the WIP I noticed the date was 2002! Yes, it has been in the works for some time and even reached finished paint stage before window edges falling under the "sanded thru plague". The front VW emblem caused me the most trouble as it is molded on the body and was difficult to mask. About this time the first test shots of the Revell Samba Bus appeared and this looked like just what the doctor ordered to complete my Kombi! So, here's the WIP as it has been recorded …
This is the 23-window body as it started and a few photos along the way as 12 windows got filled with sheet plastic and the rear window was reduced in size.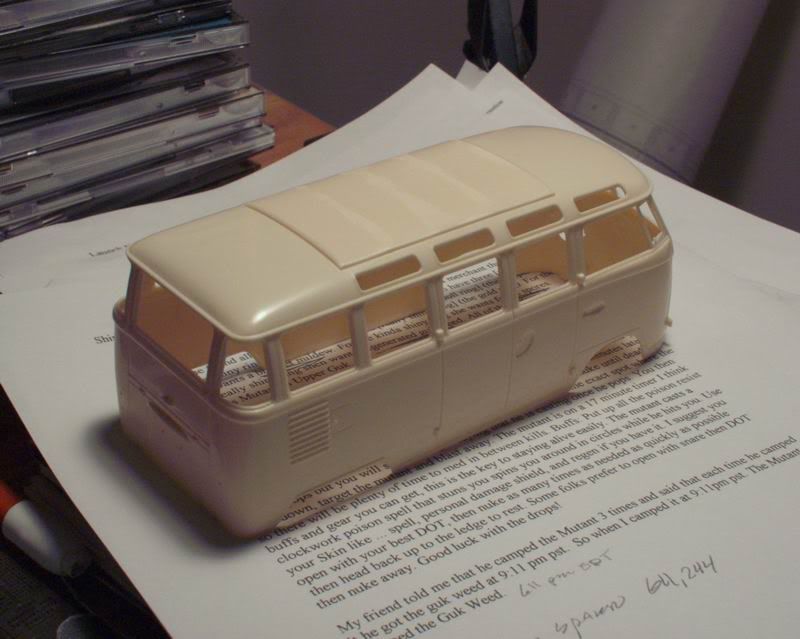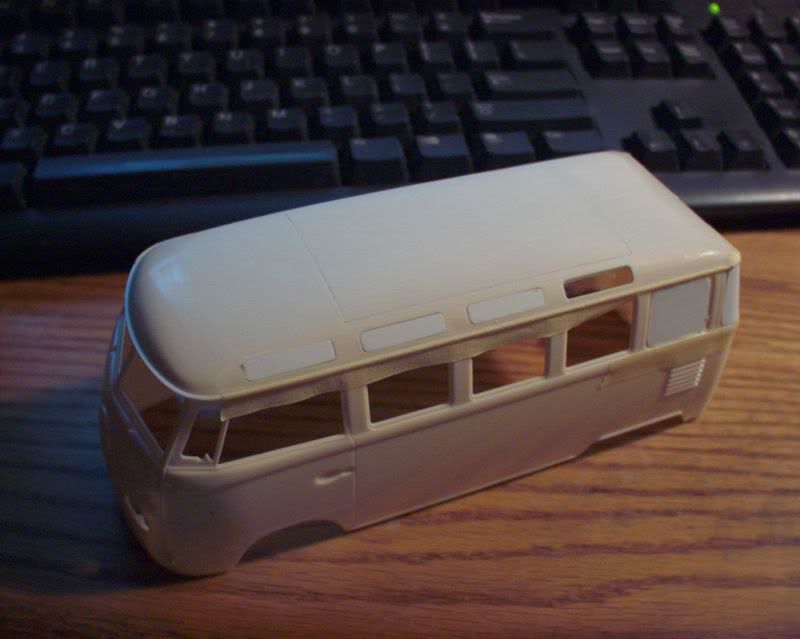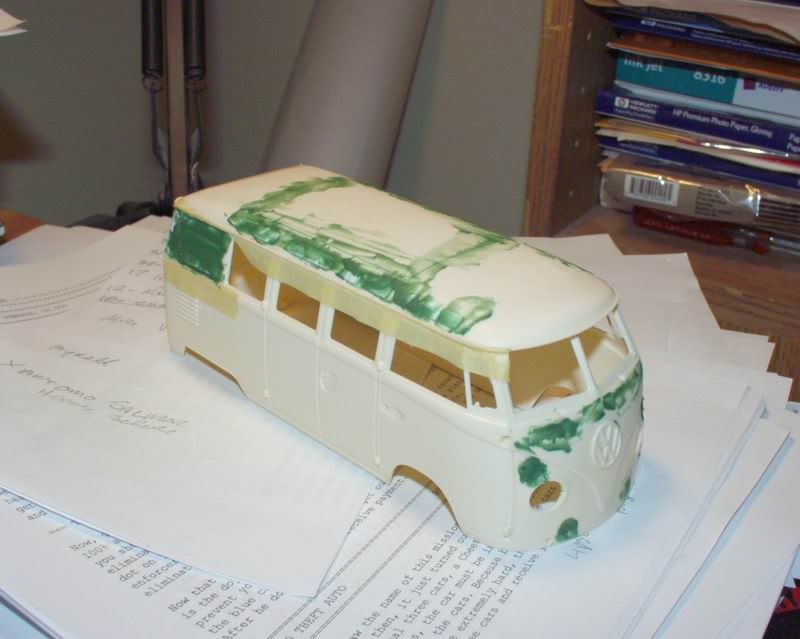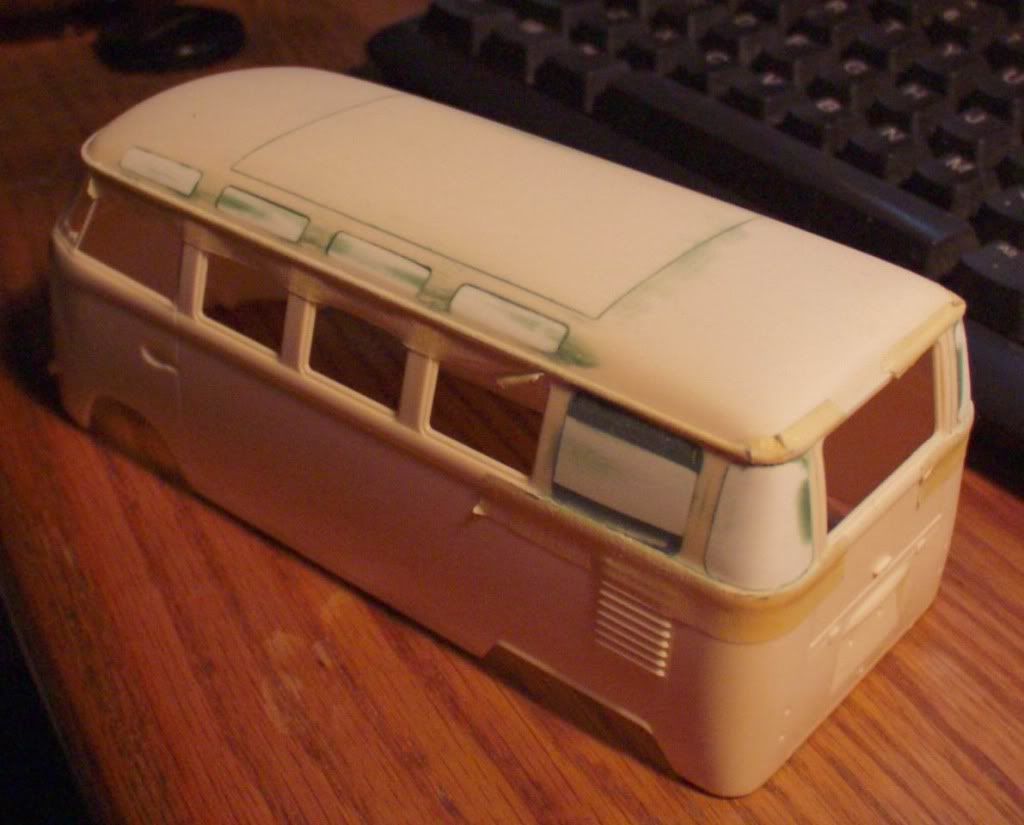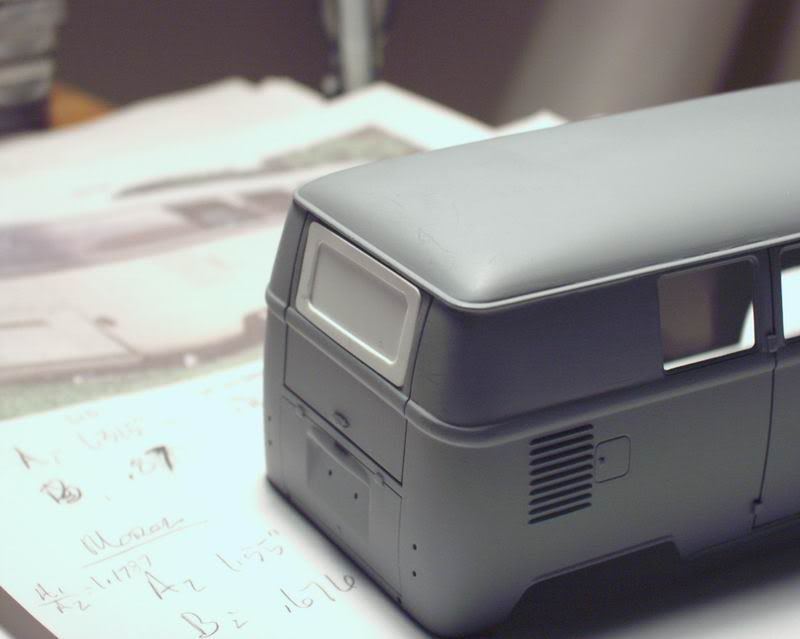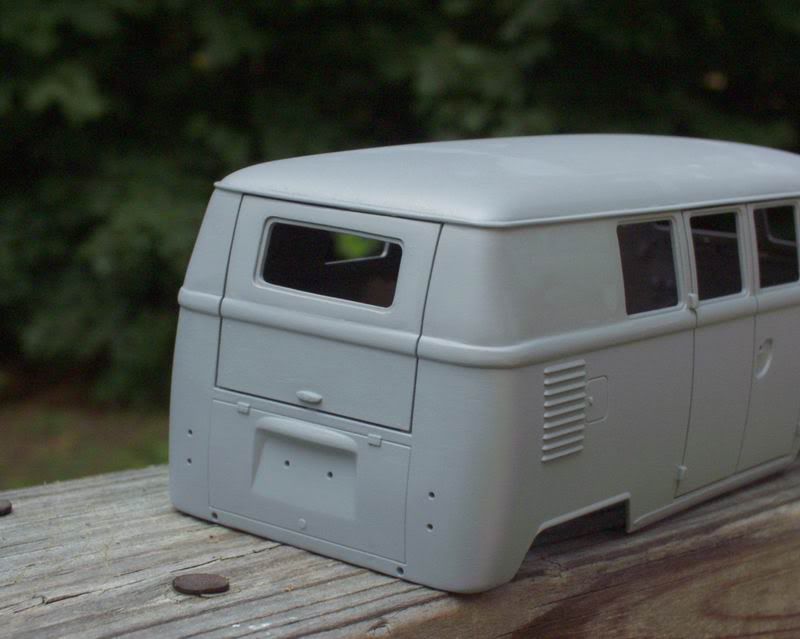 I started filling the seams with Green Squadron putty as none of the seams were that large. It's been 7 years now and no shrinkage so I guess it's safe.
Edited by Foxer, 04 February 2011 - 03:03 AM.