Built these two a year or so before the new Revell kits hit the shelves. Both were done using the Monogram kits.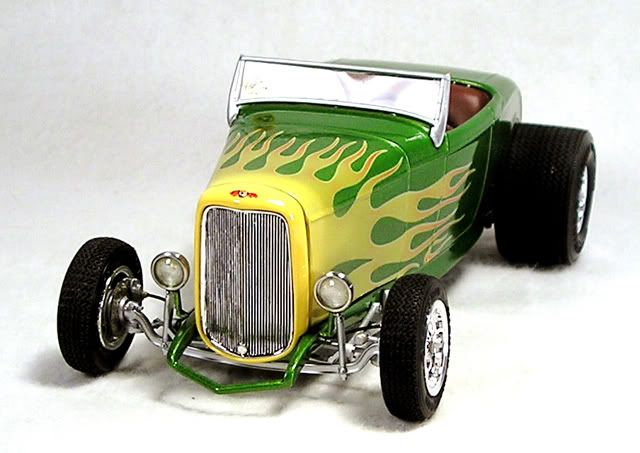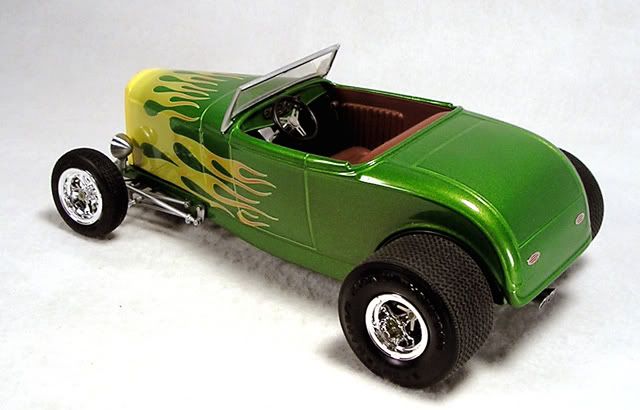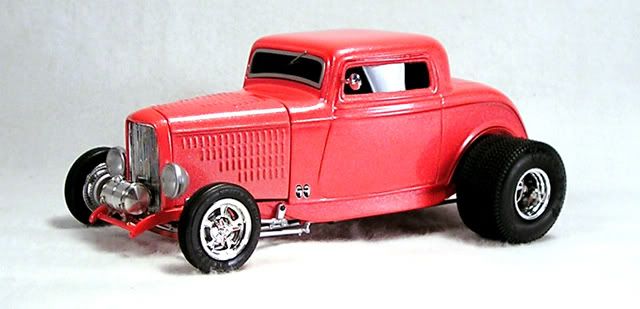 I've built several Revell 3 windows, and all have takin' up residency in other collections, and this is the only one I have pics of. This one was done as a more modern Hotrod look. I chopped the top, smoothed and blended the running boards to look as one piece, and bobbed the rear fenders, keeping the body line all around the lip. This was also my very first automotive lacquer paint job (I've never went back in 12+ years

) I used the wheels & tires from the Revell Prowler with detailed photo-etch "Ford" centers. The engine is from the AMT Mustang Cobra, as are the bucket seats. The headers are from the Matt & Debbie Hay T-Bird, and fit this engine swap, and frame like they were made for it!!!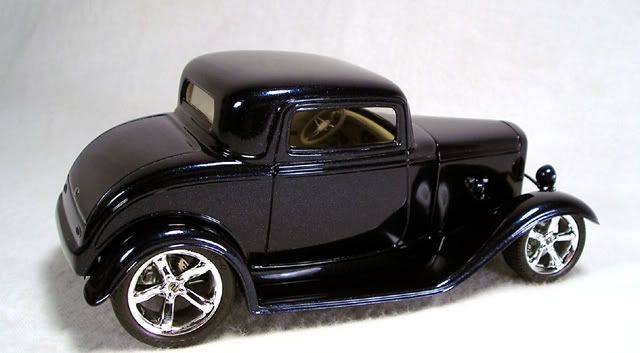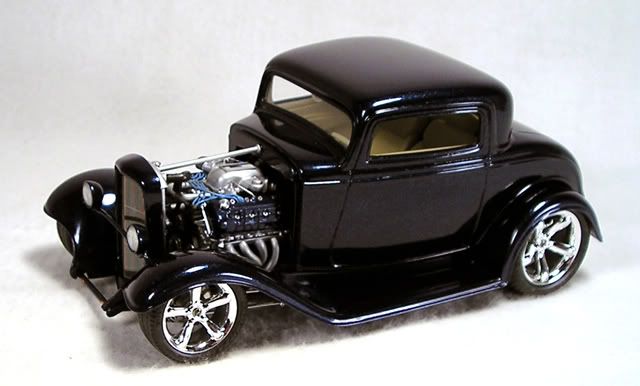 A couple old AMT Vickies, both are gone, but I have several more of the kits to replace them!!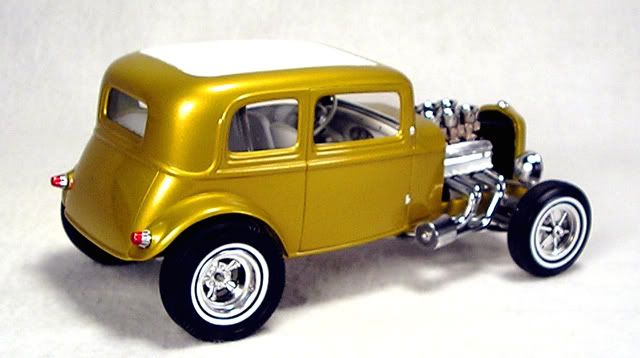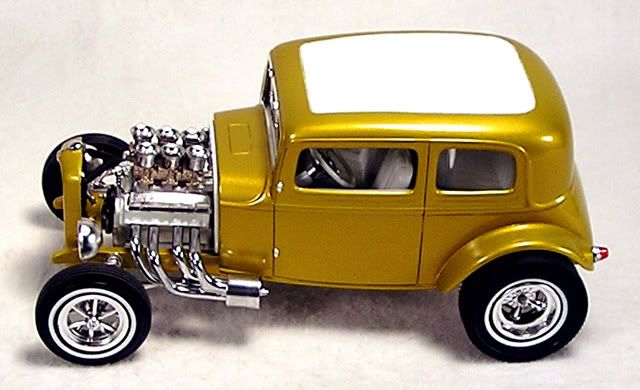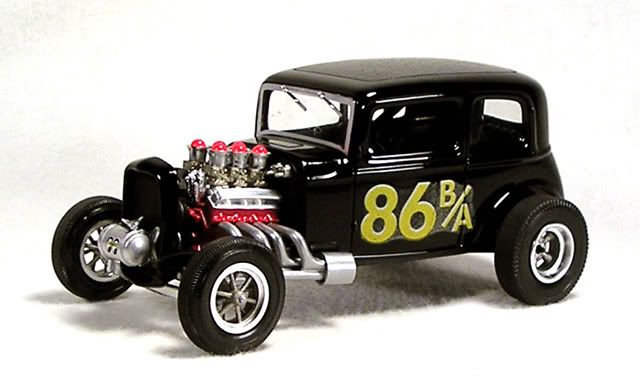 The last one I have pics of is the AMT Phantom Vicky, built pretty much box stock, and as a "Study in black" . I only used black paint, and colors based on black. Very minimal chrome, carbon fiber valve covers and oil pan, and a scratch built fuel injection system.