In 1969, checking "Z10" on the order form got you a white SS 396 Camaro coupe with white interior and hugger orange "bandaid" stripes. Approximately 200 were built and sold mostly in the midwest where convertibles sold very poorly. Corporate headquarters agreed to make these primarily for midwest Chevy dealers as a showroom draw.
So, what if, Chevy made a 2009 Z10?
Chrome rocker panel molding was added and the rocker was painted semi-gloss black. "New Millenium" rally wheels were made with Pegasus Helas, Pegasus aluminum sleeves and center caps from an AMT '69 Chevelle kit.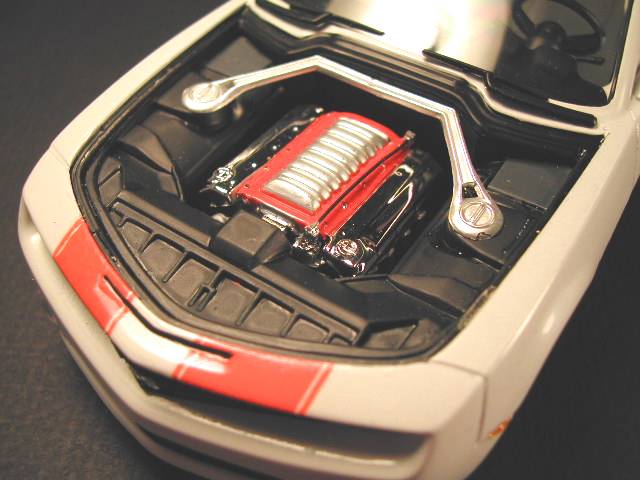 A little Chevy Orange was added under the hood to tie it back to it's heritage.
I think this thing may sell well against the Mustang. Anyone from Chevy looking?