since the site is new and improved, thought i would post something new.

this coming March will be the Lonestar Showdown. i promised myself to have three new models built for it. i have two that are real close to being done; however, i still needed one more. thanks to treehugger's posting of the classic auto transporters, i knew i needed to build one for my time attack '31. i already had the Lindberg '34 cab so, i decided that would be the start of my rig.

i wanted a hot rod look and feel with the functionality of a real semi. z'd the frame to get the cab down low and stretched it to get that rod look. for power, i decided i would need something with serious grunt. i am converting a 351W into a turbo'd powerstroke diesel. that should haul the load.

so far, everything except the axles, wheels, leaf springs, cab, block and heads, i have made from evergreen's wonderful assortment of styrene.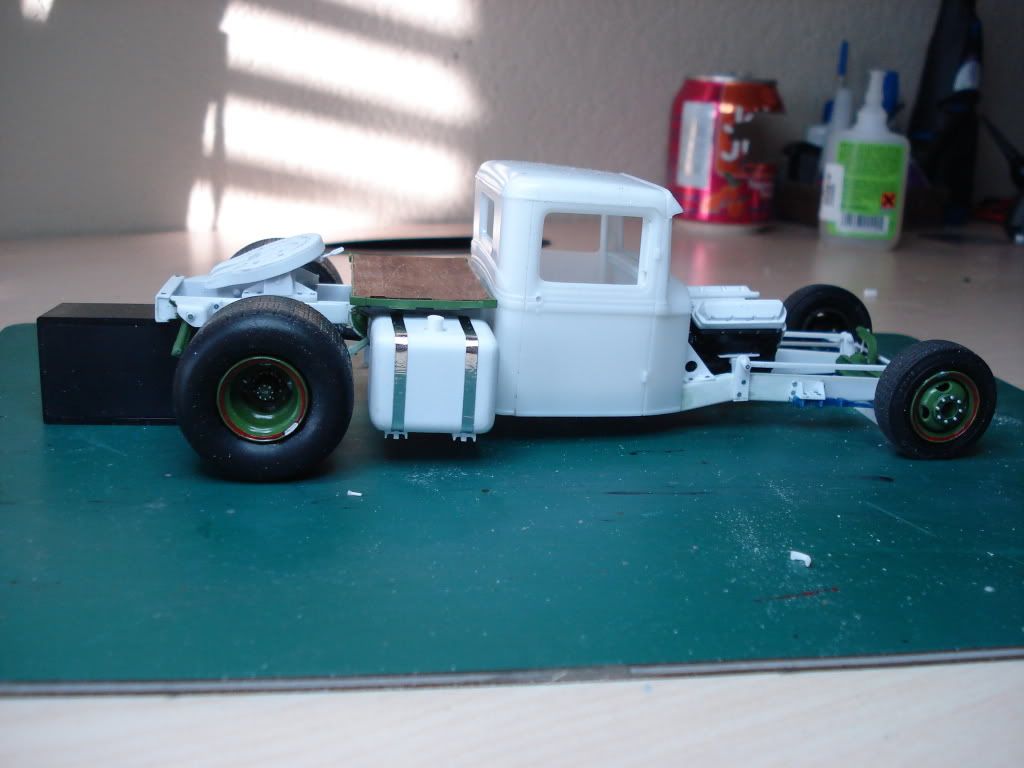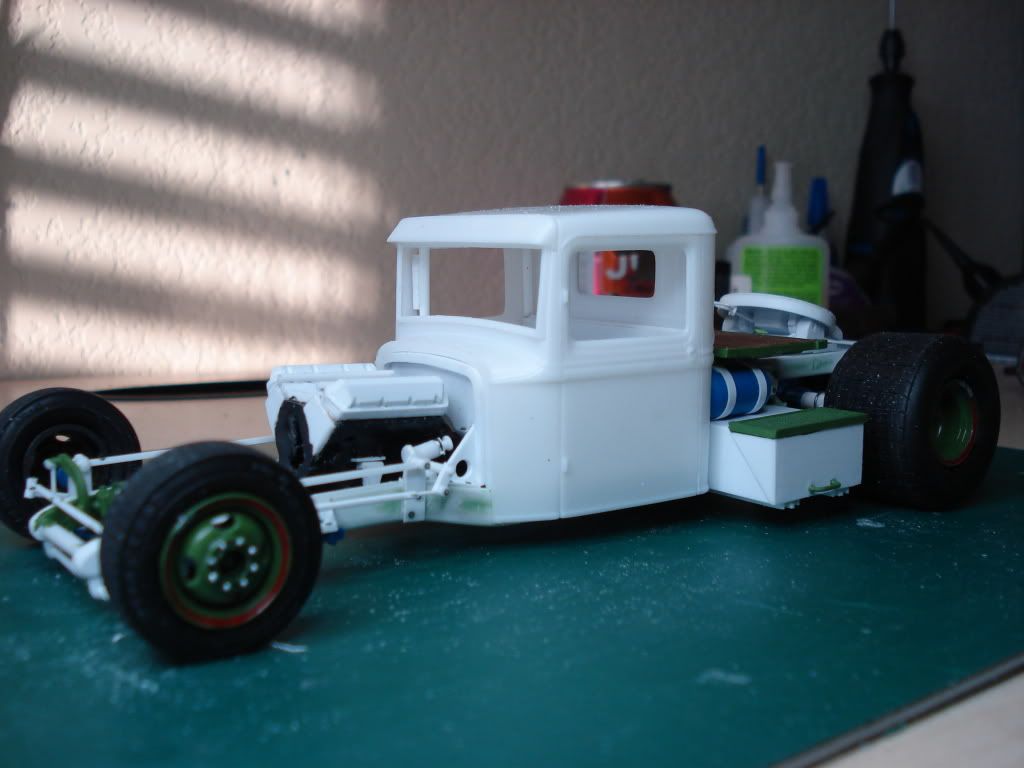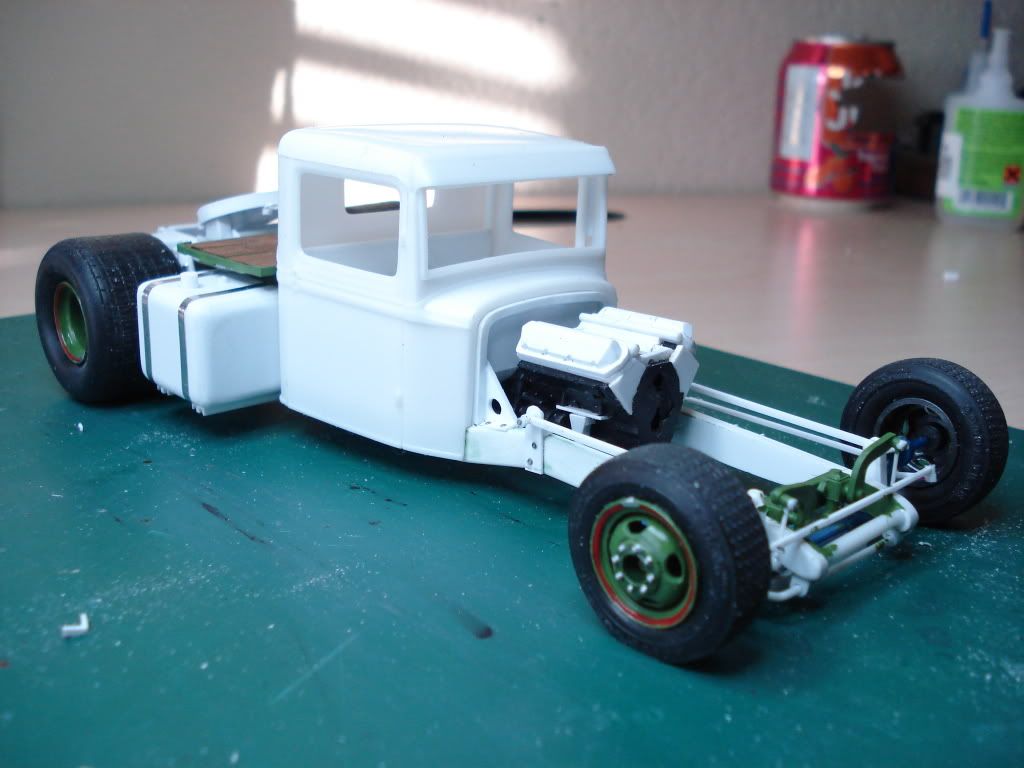 still have not figured out a grill yet. leaning towards the front part of the '50 f-1 with custom lower. not quite sure, let me know what you think.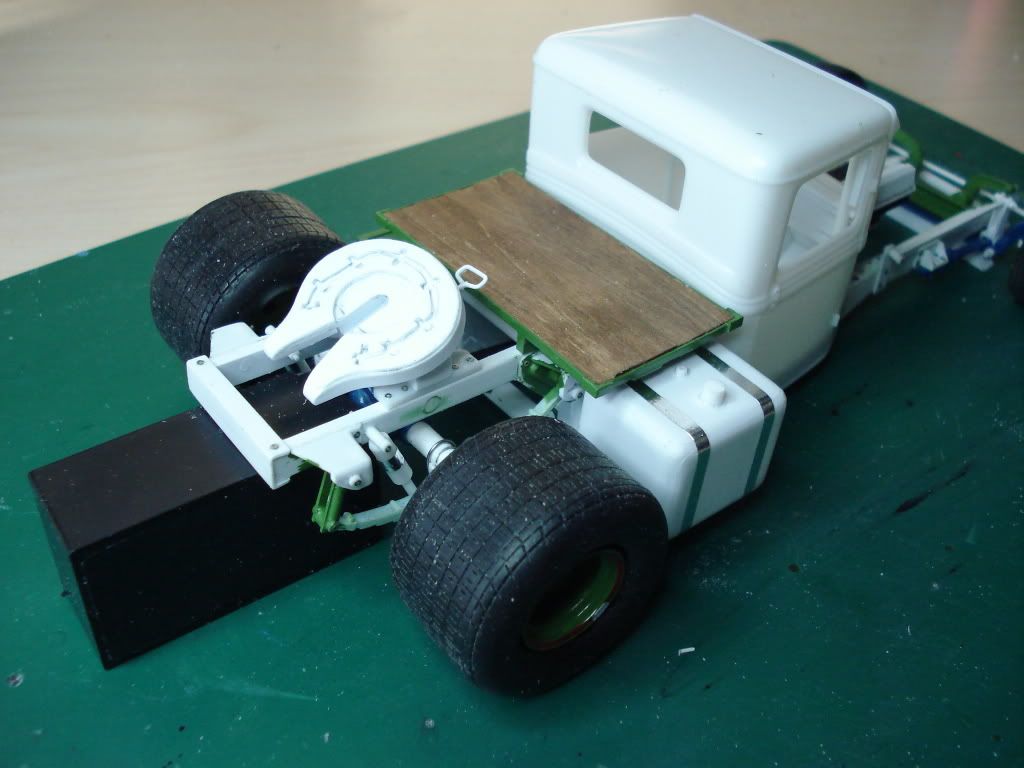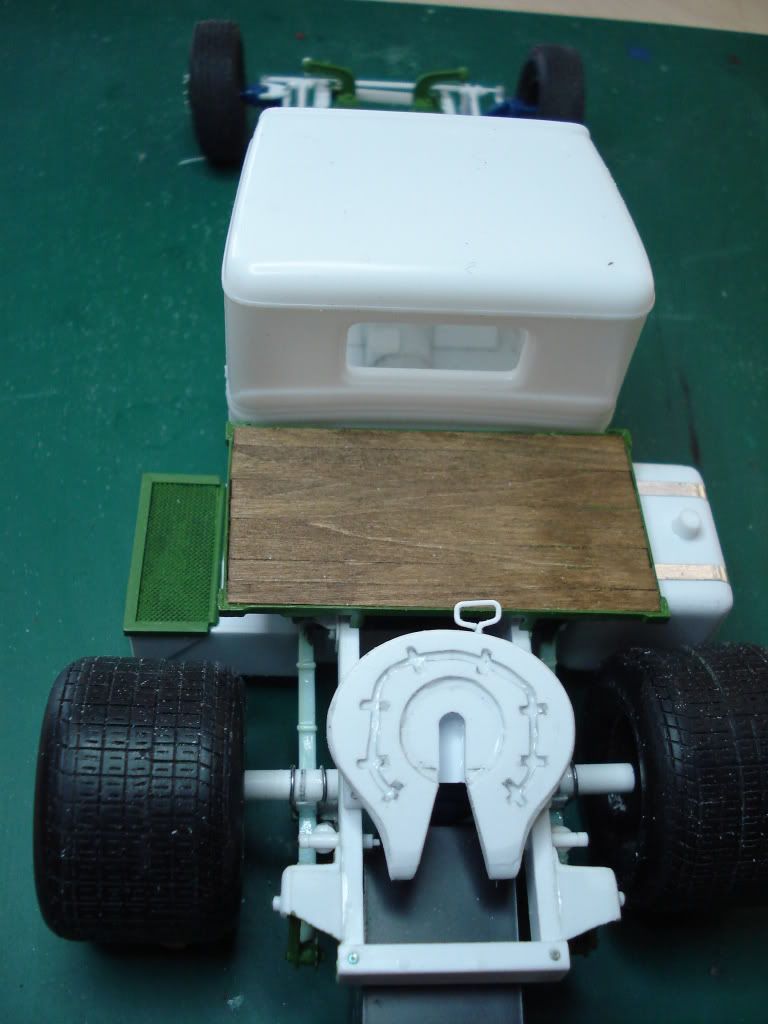 think the fifth wheel turned out pretty cool.
the color will be tamiya green zinc chromate with black roof and red pin stripe. my trusty aztec airbrush went south so i ordered a new grex vt today. hope to have it next week. then i can finish painting the chassis.
let me know what you think.
Edited by fordsixty, 30 January 2010 - 04:04 AM.