Hello,
Here is some of my own auto art. Nothing spectacular but a lot of fun. The frames are straight.

The distorted images are due to the camera setting.
This was my High School art class final test: The car of one of the teachers. a Datsun 280 ZX. It is 18" x 24"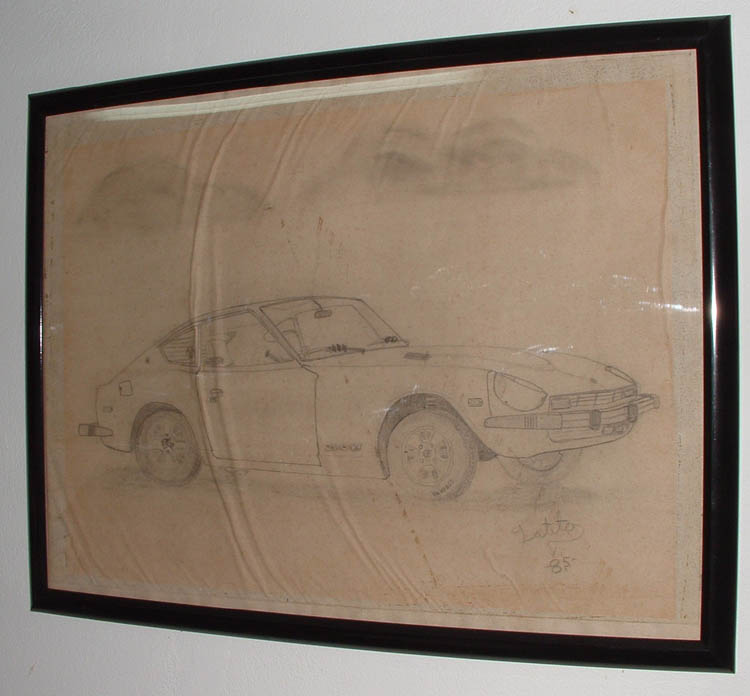 Next is my favorite car of all time: The Corvette SS. this is 16 x 20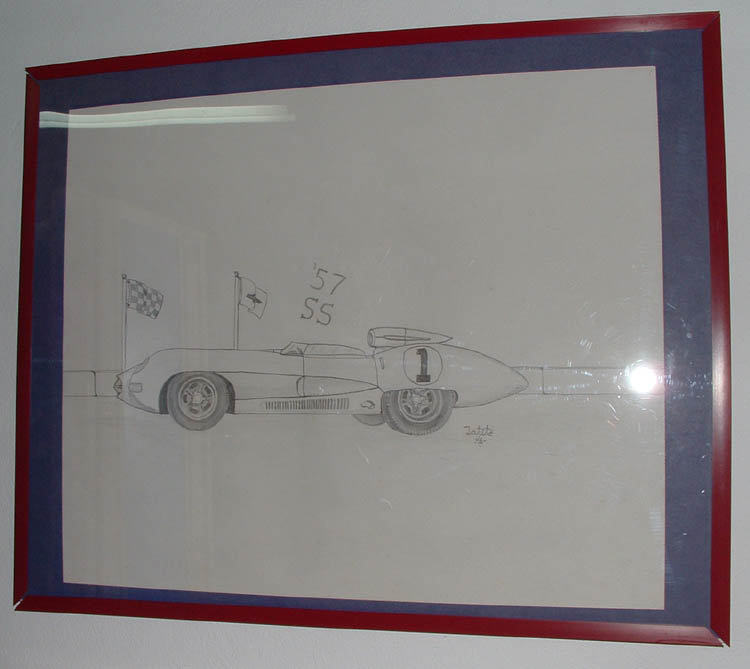 Another favorite, a split window '63 Vette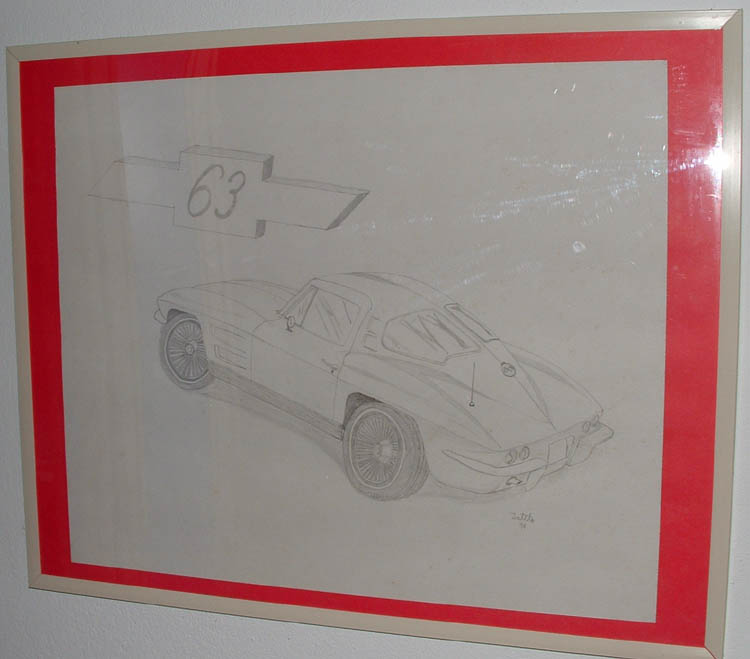 This was part of the art class. A surreal piece made of real elements. It's a space shuttle but the body is a pencil. I forget the name of the this type of art.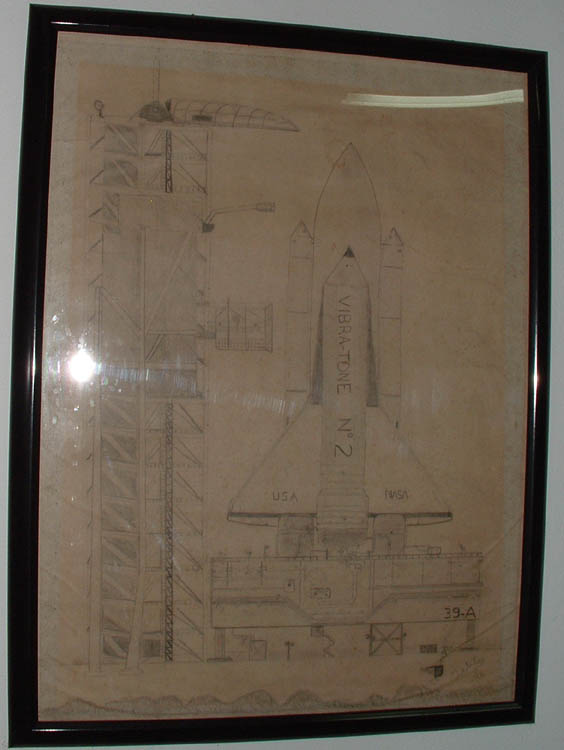 Finally, you know I like helicopters as well.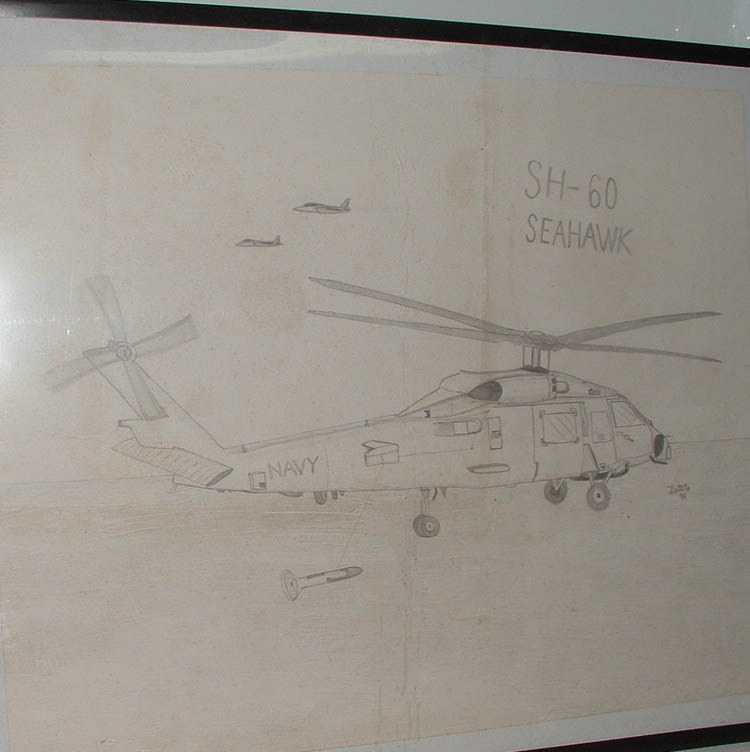 I have many more started, but then, isn't that familiar?
Thanks,