I just received this kit from Lyn (one of her Dad's old kits has a welcome home, I promise!) and I am surprised at the level of detail in this oldie. The body is very sharp with little in the way of mold lines, The engine is pretty highly detailed for the era and should look fantastic with a few wires. The fit of the trunk and engine covers is tight as a drum.
I always liked these old 4CV's and I figure this Police Version with the door cutouts will make a good looking Beach Machine. Don't think I'm going to do many custom touches as I love the stock body, but it WILL be a mild custom.
A few things I'm thinking that I'd love to see some input and ideas from you all on. Bumpers are gone and will mold in the rear lower pan that's now attached to the frame. Maybe will need some small nerf bars of some form.
The front "grill" bars are in the air. I could use some thoughts an custom possibilities here. There are small slots below the bumper in front that would be good to model. This is a rear engine, rear drive car so no open grill area IS required.
The racing forms of this car with fatter tires and widened fenders looks cool, but I'm want to leave the stock wheels as they are a 4 CV icon .. the 5 pointed star with those lug nuts way out towards the rim. They are deep in the rims and look like they were reversed even! This is in 1955 in Paris .. and they would NEVER take any Hot Rod ques from America back then! Maybe I can at least get some wider rubber on them.
This is the box art for the kit: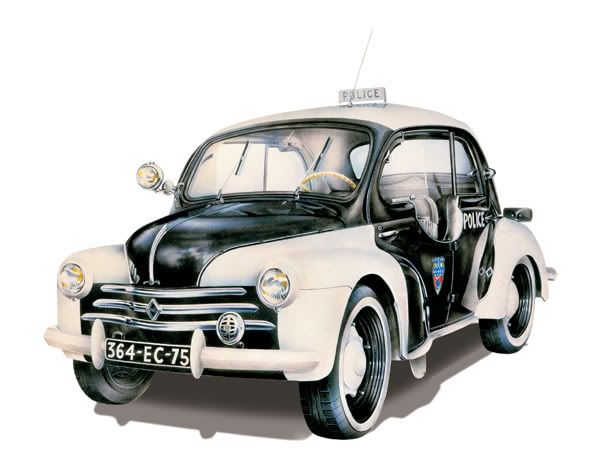 here's a few photos that show areas I talked about above: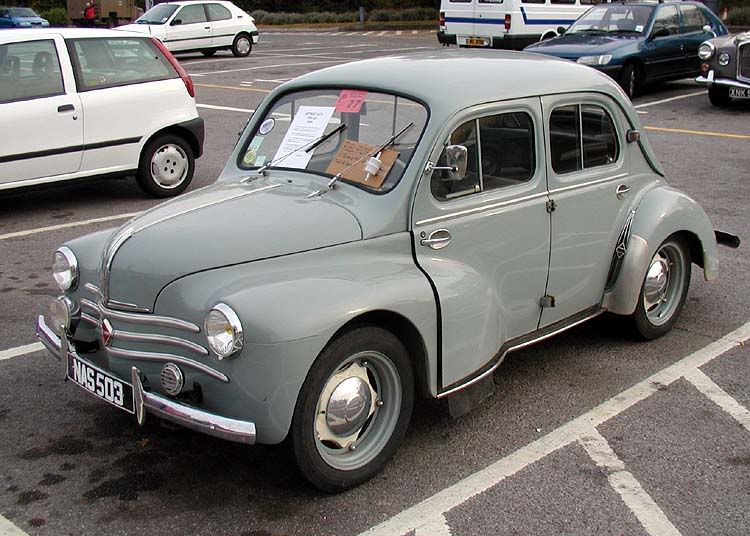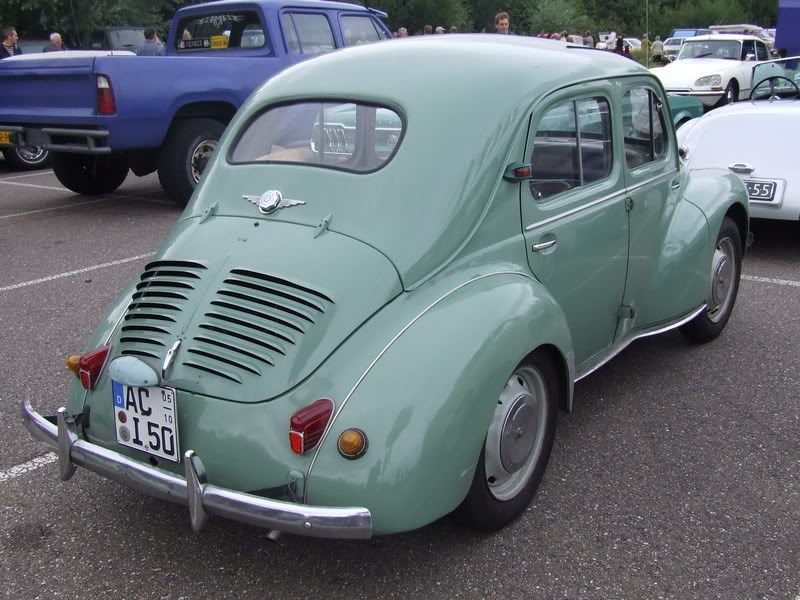 This may be in the On the Workbench section but it's not there yet as I have a pile of stuff screaming for attention., Just doing research now and fishing for ideas.

Edited by Foxer, 14 September 2010 - 02:34 PM.