thought i would share my technique for making turbos. i have made several and have gotten pretty proficient at it. a little paint detail and some PE components, pretty convincing.
the size of turbo will determine what size evergreen rod to use. i prefer to use evergreen rod, over left over sprue, it stretches evenly and does not snap in two when stretching slowly.
tools required: various sizes of styrene rod
various thicknesses of flat styrene
lighter
hobby knife
flat file
fine sanding stick
pin vise w/ appropriate sizes of drill bits
ruler/scale
zap-a-gap CA
your favorite styrene glue
i will start with a picture of what i want.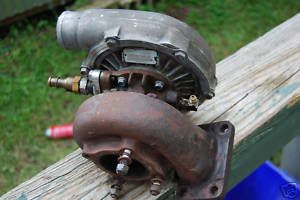 this will do, a basic garrett.
first, using the lighter, slowly heat up a half inch section rod while rotating the rod with your fingers. this helps ensure and even heat saturation. when the unheld end of the rod starts to slowly droop, it is time to stretch. now, slowly pull the ends of the rod, stretching it. what we want is a nice long, smooth taper.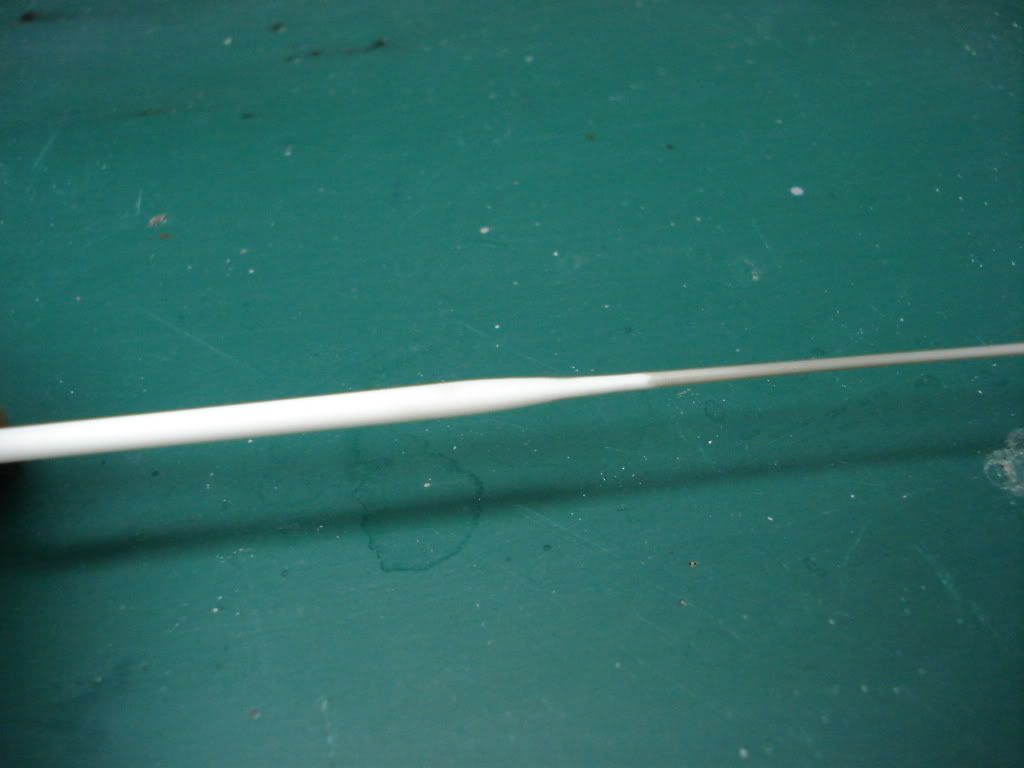 something like this.
now cut the rod where the taper ends.
now the tricky part. beware, this will take practice. from this point forward, you will only need to flash the rod into the flame. you do not want the rod heated. you just want it soft enough to bend. flash the rod into the flame and bend it up 90 degrees.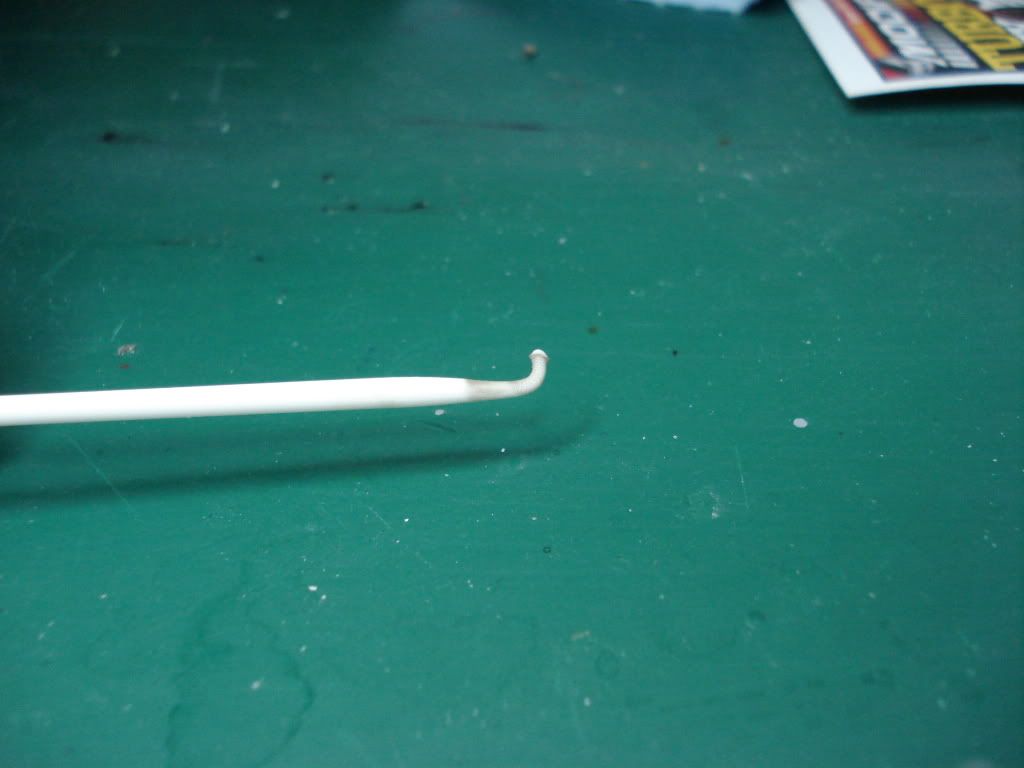 as so.
now we need to start curling the rod around into a circle.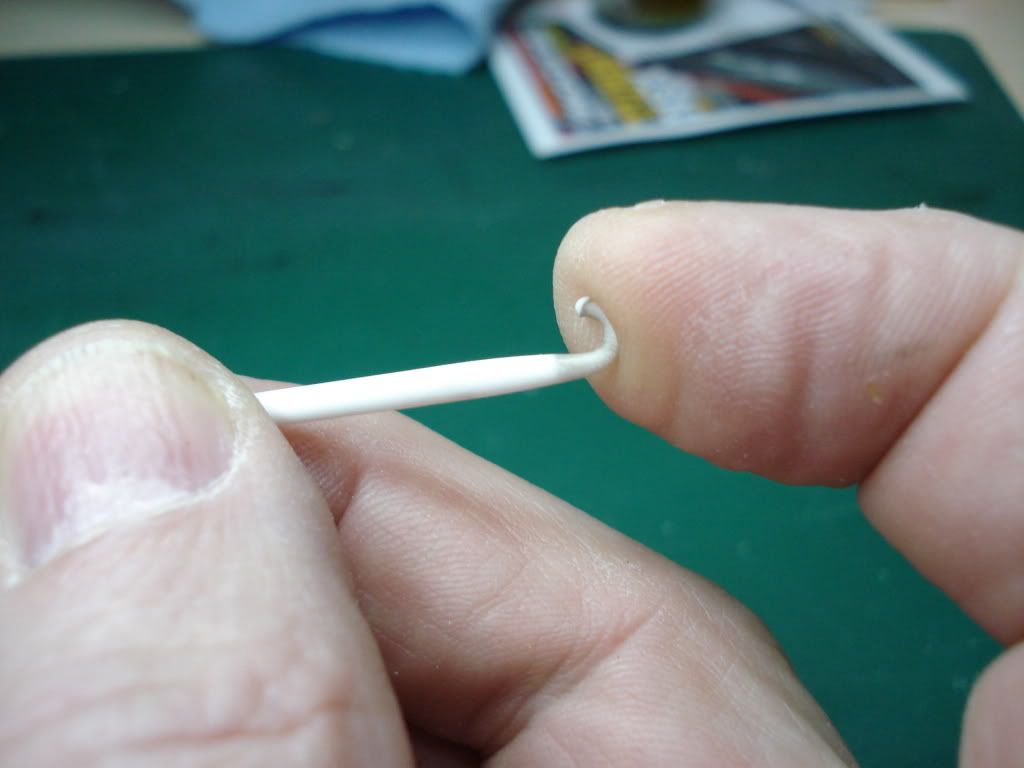 this is the technique i use to maintain a nice circle. you may have to develope your own. it is important that the bend is always kept pointing up when the rod is being flashed into the flame. if it is not, the flame will deform it.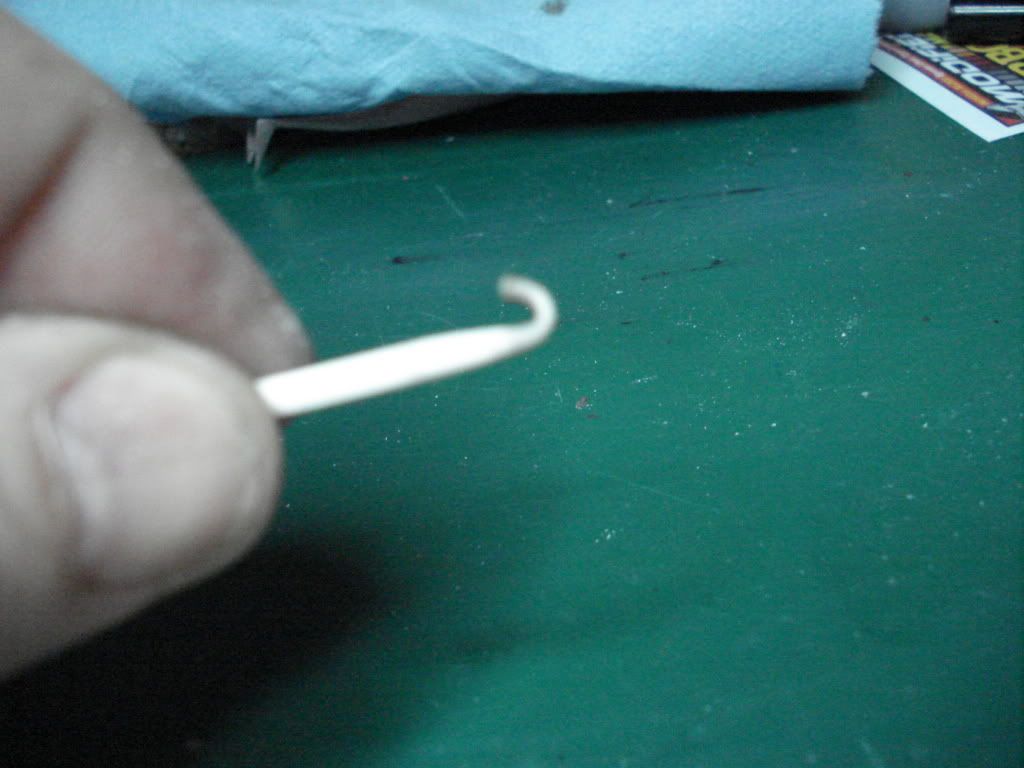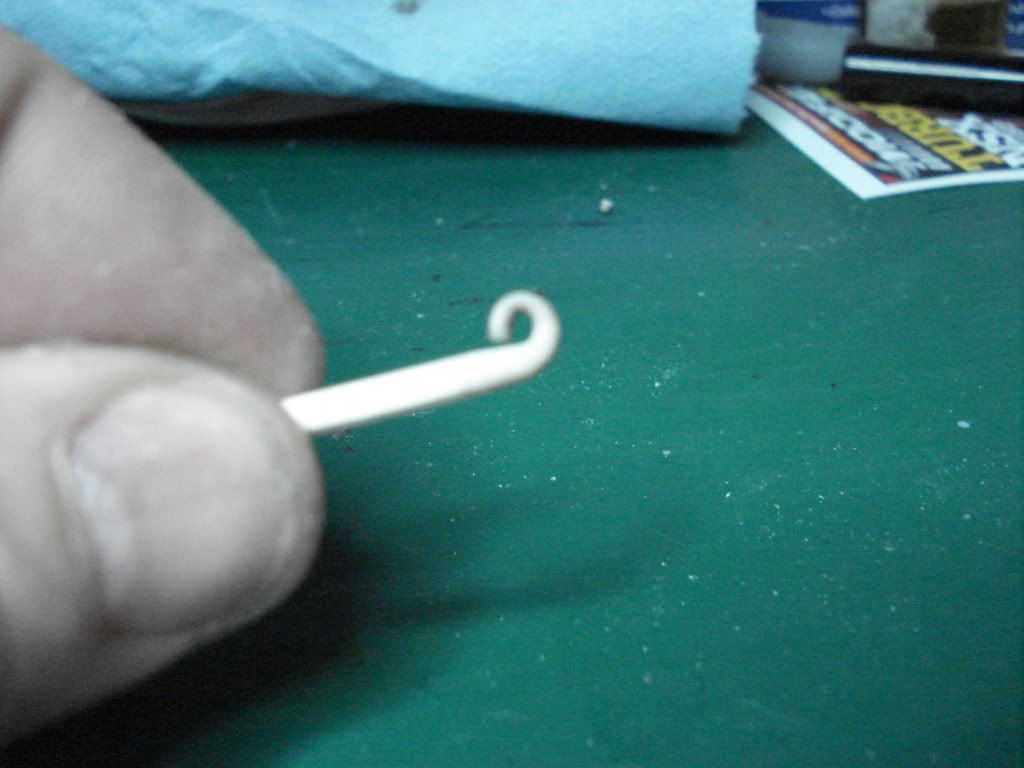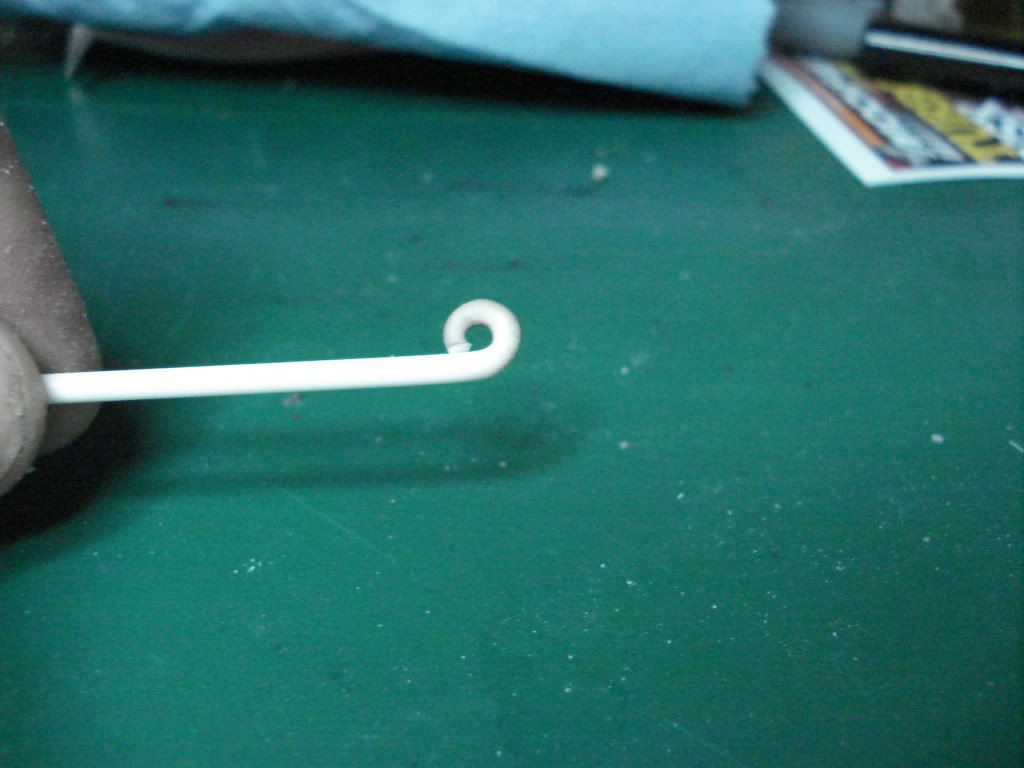 just keep flashing it into the fire and curling it around and it will look like this. cut the end at an angle so that it can be glued in a full circle. then using zap-a-gap, fill in the gap (after the styrene glue dries). sanding stick smooth all surfaces.
this will be the exhaust turbine housing. so we need to build the exhaust manifold flange, exhaust down pipe flange and bearing housing. start with the exhaust down pipe flange. i take a piece of sprue and file a slight taper on one end and glue it in one side.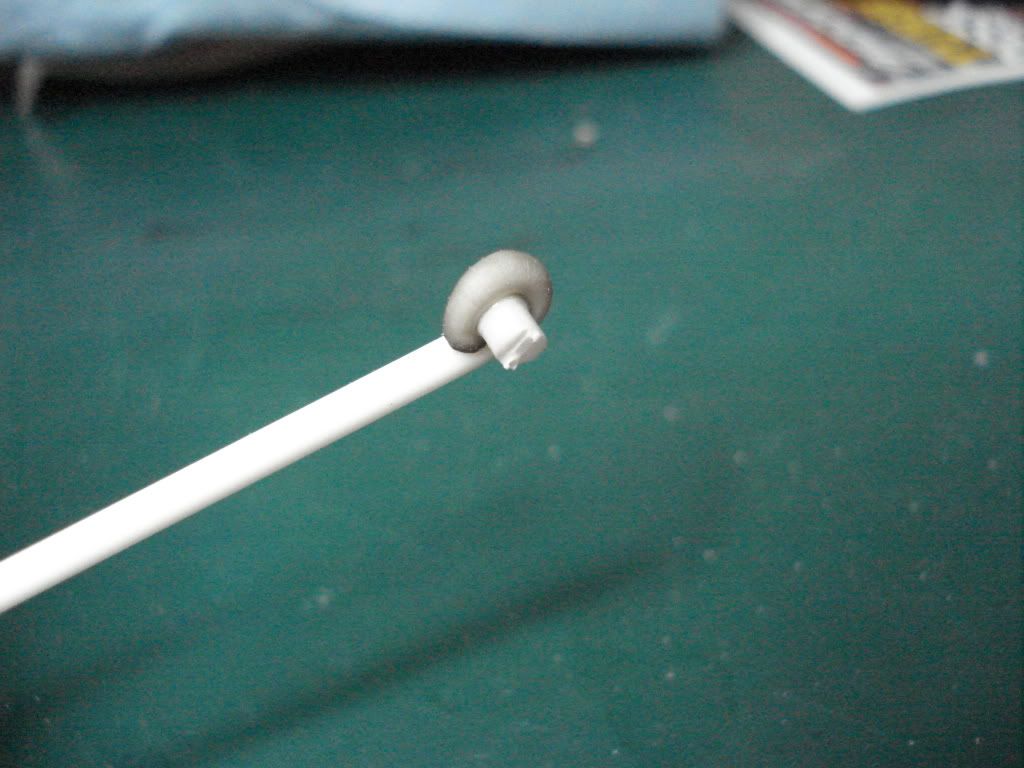 sorry for the crappy picture, a couple of bad ones here.
then i used .040" square styrene and made three tread bosses to mount around the down pipe flange.
again, sorry for the picture.