This project started a year ago, when my son visited me. He thought if we, or rather I could build a slot racer using the Tamiya Volvo wagon. "Sure thing" I told him. So I looked in some parts box of NASCAR stuff, and found two pieces of roll cage sides. Glued them to the Volvo chassis, and my son almost screamed: "you're nuts, it won't work" "hey cool it, trust your old man" I guess since he don't have much experience with modeling, it seemed crazy to kitbash those parts. Fast forward one year, and here's what it looks like now. I'll be using the backrest piece, folded down, just like in the real car. Then build a small box to cover the rest. Maybe conceal it to look like a model package or so......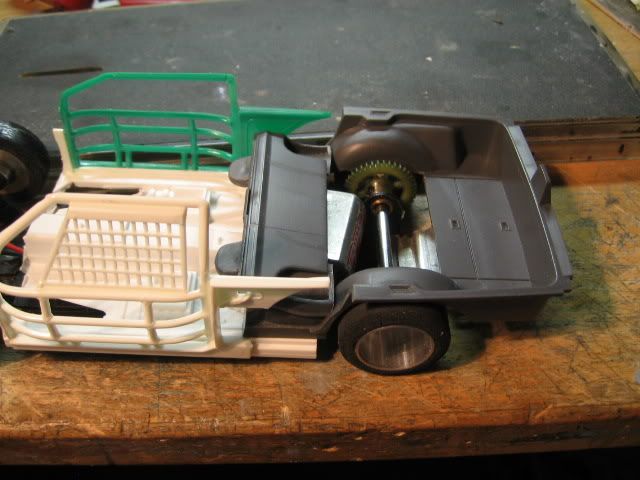 Here's the side filler pieces been made. It's getting there.
Edited by Modellpularn, 10 January 2010 - 09:11 PM.