Hello,
Ever since we saw the movie CARS my 6 yrs old son is hooked with Ferraris. Like Luiggi said "A REAL FERRARI!!!!" He is always on the lookout on the road for Corvettes and Ferraris

Since yellow is his favorite car color (at least this month

), Santa had a hard time tracking down a yellow Maisto Ferrari kit for him. The original idea was a F430 but Santa could only find an Enzo. Oh well...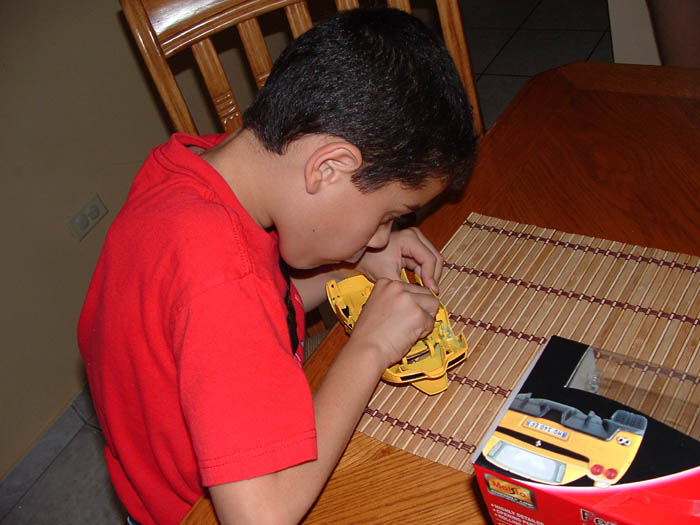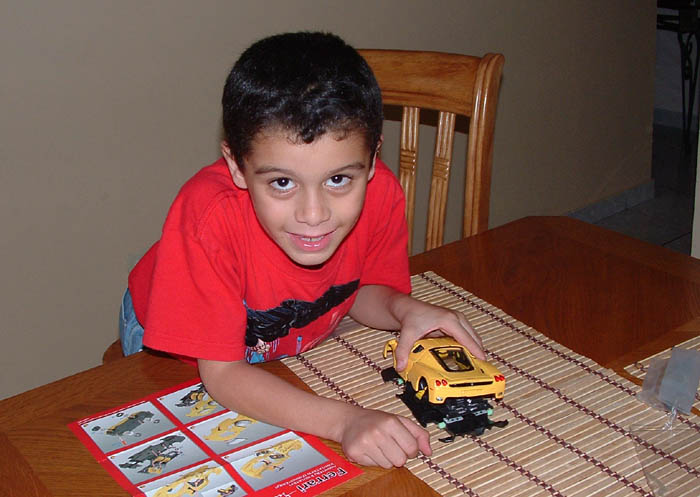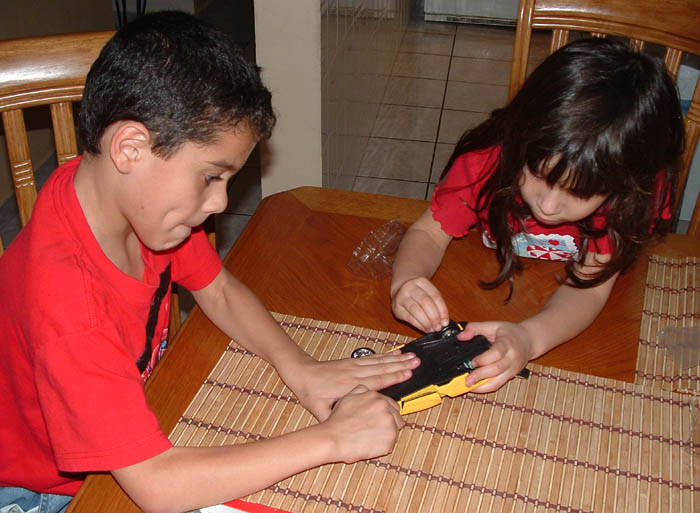 The girl wanted a piece of the action, so she was asked to help with a wheel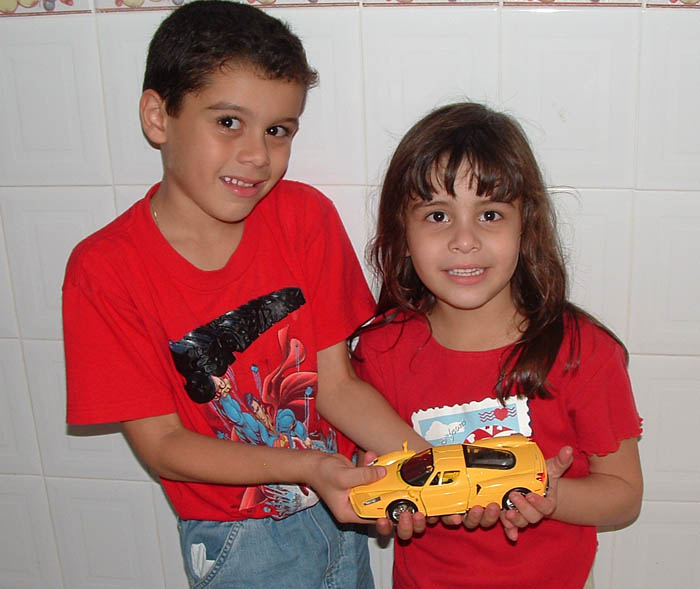 TaDa!!!!!!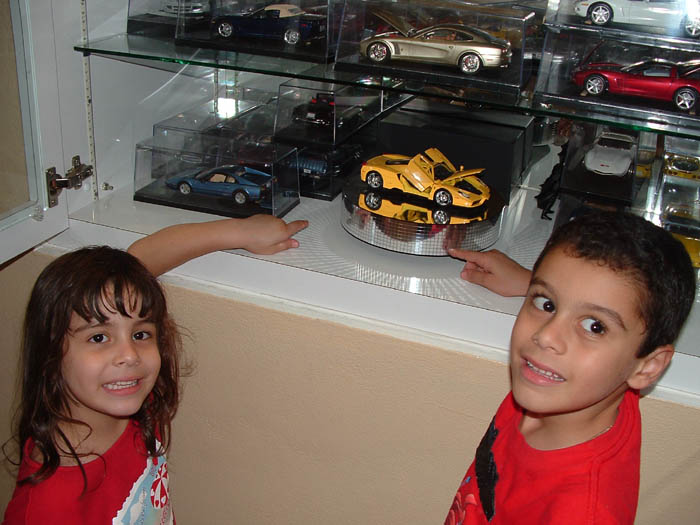 Proudly showing it in dad's display case.
These kits really serve a purpose: Paving the way for greater things.
But I don't think he is ready for a Tamiya Enzo yet

Thanks,