Wrap-around fenders and fat tank from Replicas & Miniatures Co. of Md. Paint is Duplicolor silver and Metalcast blue (candy blue).
Angled plug boots from Reps & Mins. Scratchbuilt primary cover.
Blue wire used for piping. The,,,uh,,,,doodads are little chromed round things from a Revell '31 Model A kit and the "leather" tassels are painted masking tape.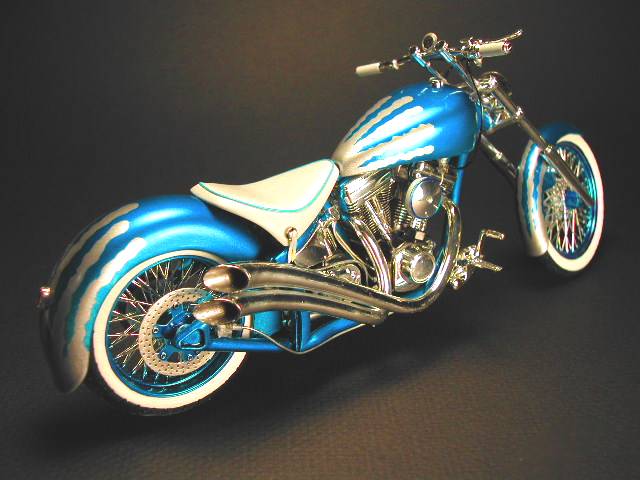 Whitewalls were painted with Polly Scale flat white.
Okay,,,,,,,on to the next one.