Hey Now !!!!
Check out my all the modifications... Only a person who built one of these would understand what was modified. Well 1st all the drive belts..... Even for the rear rim has a drive belt. Stole the entire drive line components from one of those Orange County Chopper Diecast....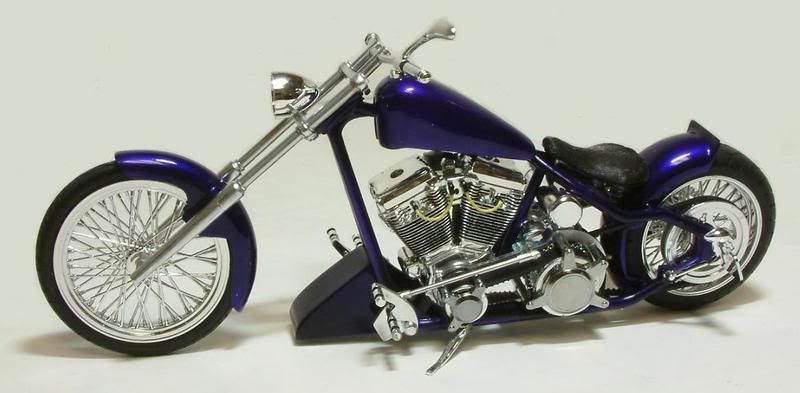 I put a little raised GT type spoiler on the rear fender and put in the shift linkage above primary belt.
Carbuterator was off the OCC Bike Diecast with custom spun aluminum bell and foam insert inside the bell. Shave the battery sides to put in the battery hold downs. Even the mirror is from the OCC diecast.
Closer look at the Carbuterator and I even made my own Hex fittings.
Upholstered the seat and even a better look at the primary belt. Man it is so hard to keep that lint off the bike when you do close-up pictures...
Even has one of those top fuel bikes front spoiler things. The paint job is done with a "MetalFlake Brand of candy Purple thru an air brush with a Hok silver base (Not Orion Silver) This bike took me 75 hours to build span over 2 months.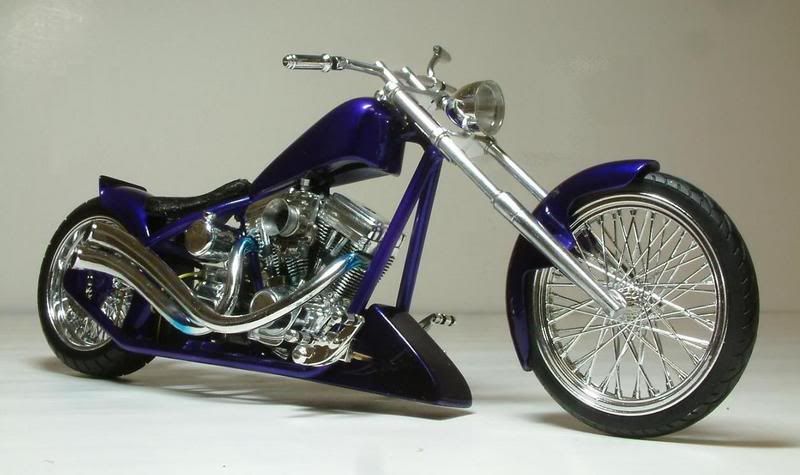 Thanks for checking it out..........
Fuelish