We are building a Texaco Service Station for the Shearwater Aviation Museum Model Car Contest
We are the Halifax Area Automotive Modellers.
This is it so far.
Station as planned
#1 service truck
#2 owner's drag car
#3 car getting gas
#4 static '47 Chev
#5 Car being repaired - should have hood up, air cleaner off, mechanic leaning over fender.
#6 Car being repaired - this one will be up on the hoist, with a mechanic underneath. Maybe getting new exhaust, or a brake job.
#7 Another car getting gas. Should have a driver as there was no self serve in 1968!
#8 static vehicle - I thought another drag car would be appropriate. The hood could be up/off with either someone working on it or a couple of people just looking.
#9 static vehicle - this could represent a worker's car
#10 car getting air in tire or on jack with one wheel off representing getting a tire fixed. Should have a figure doing the job.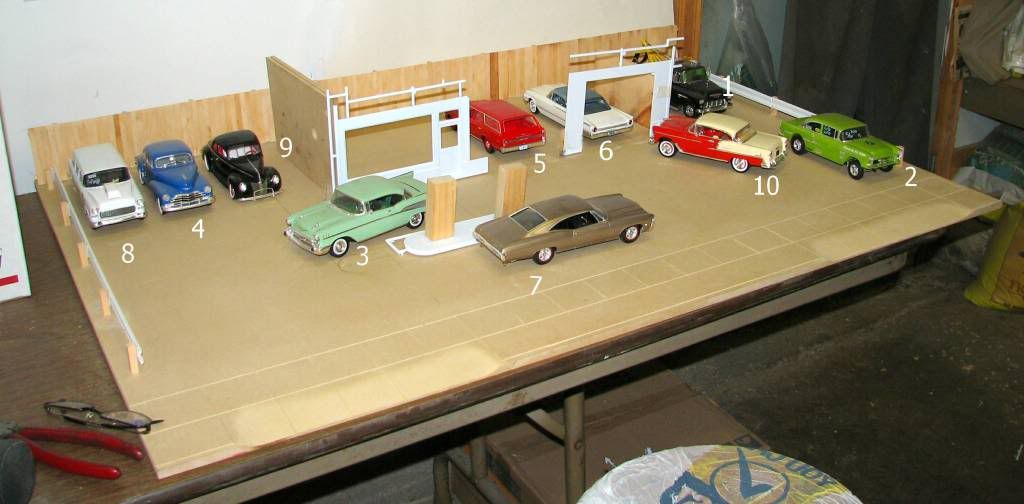 A few pics of the station - early.