The Pete, Aerodyne KW and the Flatbed trailer have been re-issued several times since its original release, several times in North America, several times in Germany. I can't remember that the low KW sleeper has ever been reissued.

The last I ever remember seeing these kits was 20 years ago here in the states. That was in 1988, the ones Casey posted this pic with in his thread: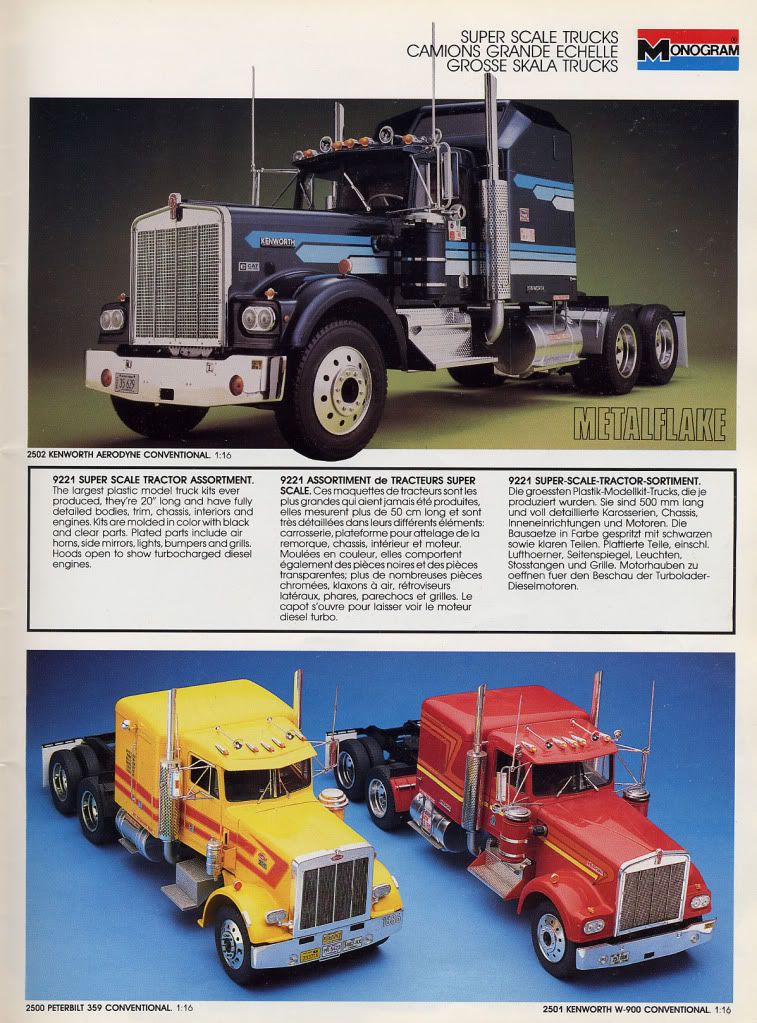 I had the blue one and the flatbed as a teenager and lost it in a house fire in 1997, and have been trying to replace it ever since, but can NOT pay the huge $250-$500 prices I have seen these sell for on ebay! Even kits with no frames and missing half the kit sell for over $100-$150, but they also do me no good. That is why I started this thread to see if they could be reissued. I know Revell still must have some of these old molds, about a year or two ago Revell AG reissued another of my old favorites that I was trying to replace from the fire, this 1/87 Scale train that was an old Monogram snap kit.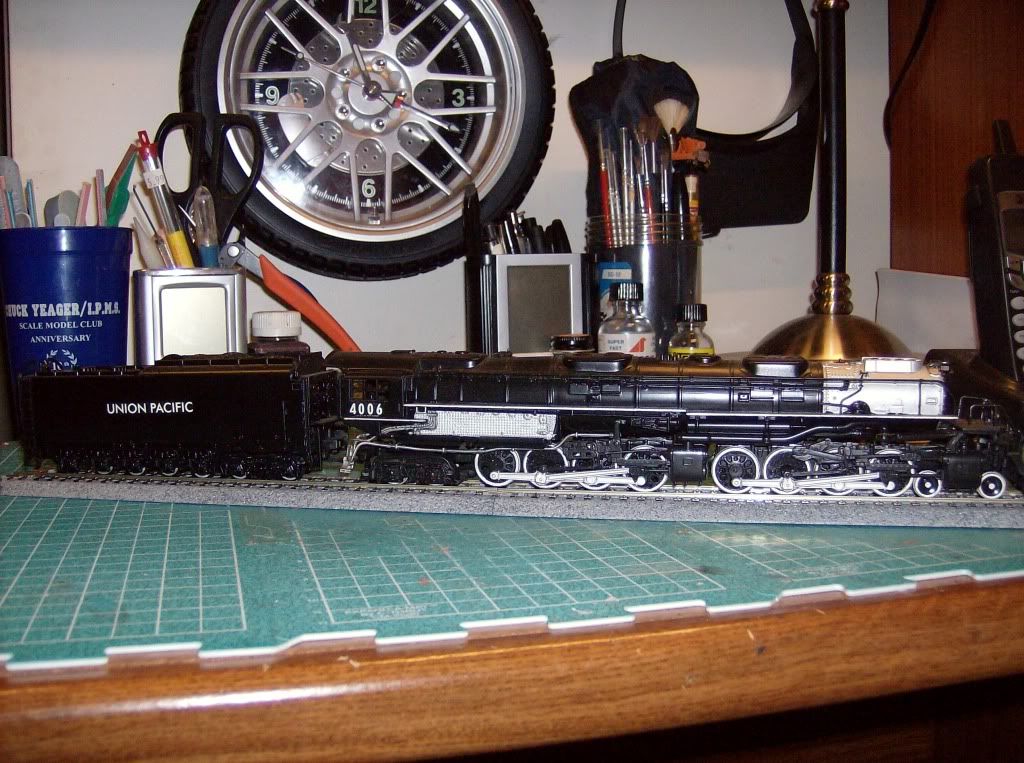 This is another I had not seen for oveer 20 years!
Thanks again to everyone for your continued support.