Here are two drawings i did last nght.
A 29 5 window coupe with an extrtremly lenghted frame and two ford flatties,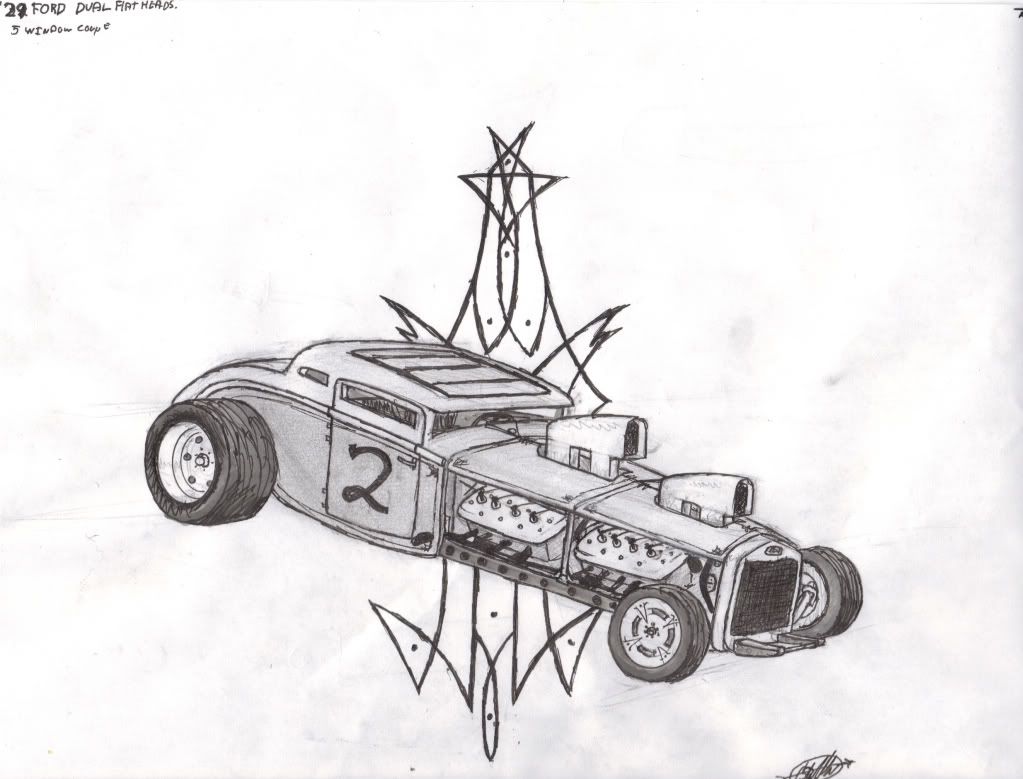 And a cross between a willys and a deuce custom sort of thing. I messed the wheel though...so im unhappy. with it.
Both of these drawings originals are foir sale. 15$ just pm if u want them. subtle plug.

Edited by bobman331, 25 April 2010 - 01:10 PM.