I know i said this will be an exact copy of my 1:1 chevelle Hot Rod but truth be told my 1:1 will be an exact copy of this model because it will be done a few months before the real thing....any way i'll post pics of both during the build. for anyone who wants to see the 1:1 build its posted at the end of this build. ok so lets get on with it.

I started with the revelle monogram 1967 Chevelle my plans are to build this project with full working suspension so i need a complete frame. The kit frame just wouldnt do so i went diggin thru my junk yard and came up with a AMT Ertel 67 impala frame its a tad too wide and a bit too long so its gonna have to be channeled and chopped.

My 67 Chevelle before it was sent to the body shop

If you look closly at the frame you can see that I have already filled the right side of the frame rail with squadrans white putty. this frame is ideal because its a seperate piece and not a part of the floor pan.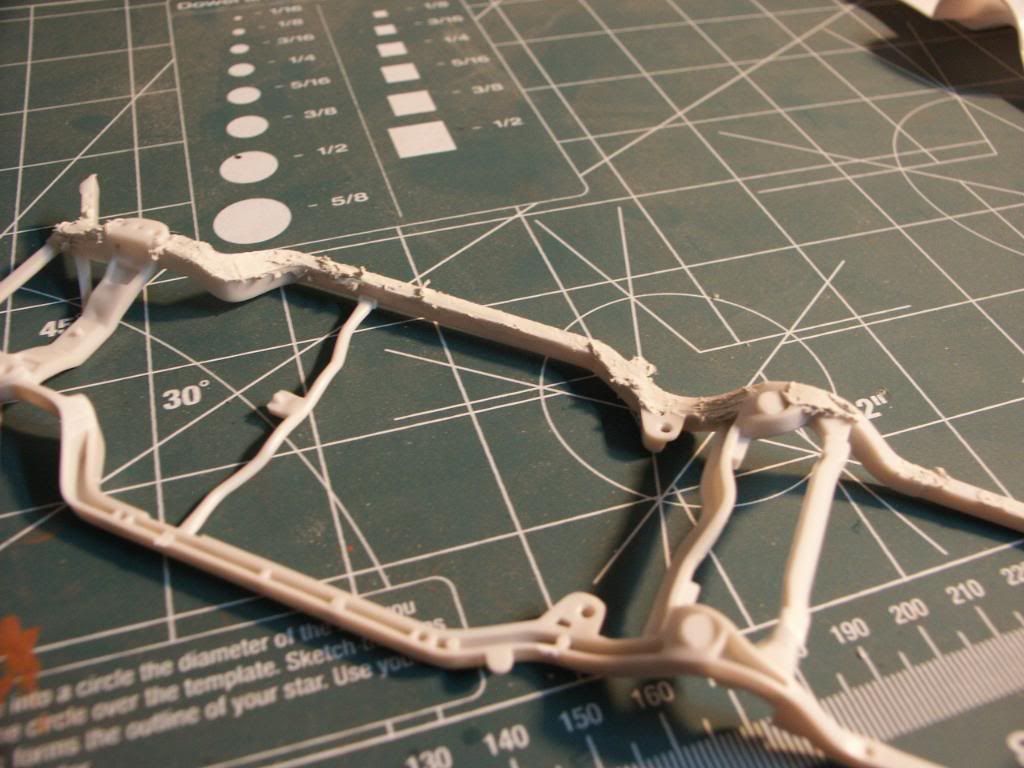 heres the two frame next to each other..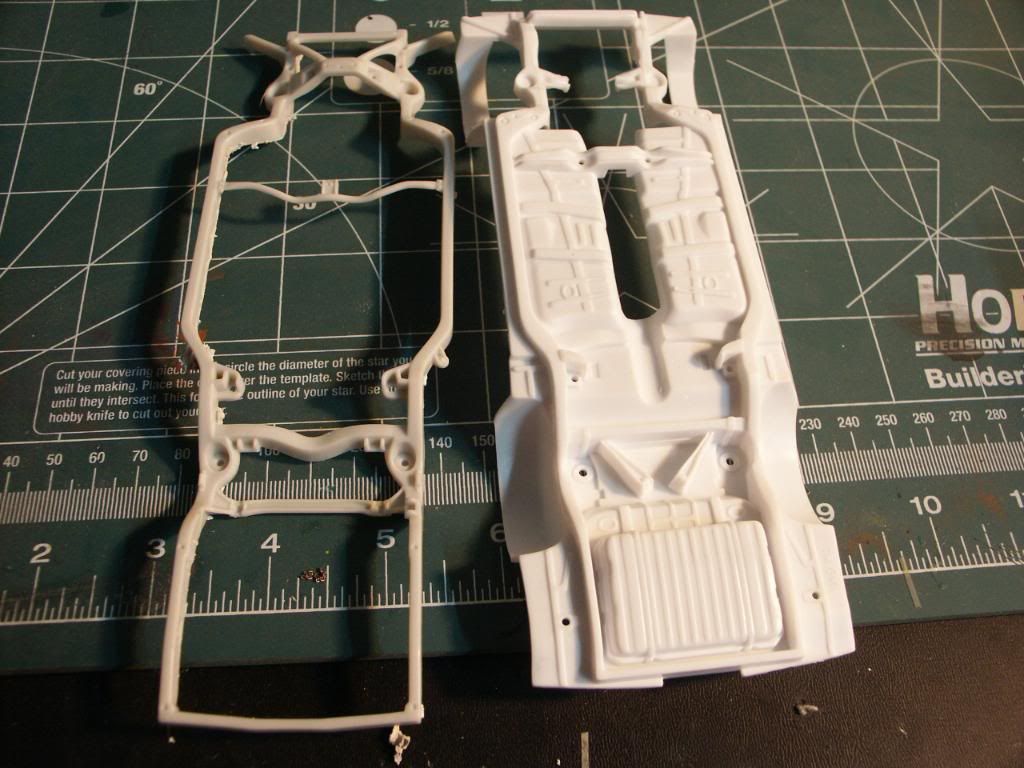 here the new frame has had about 5 scale inches removed to make it narrow enough to fit the chevelle body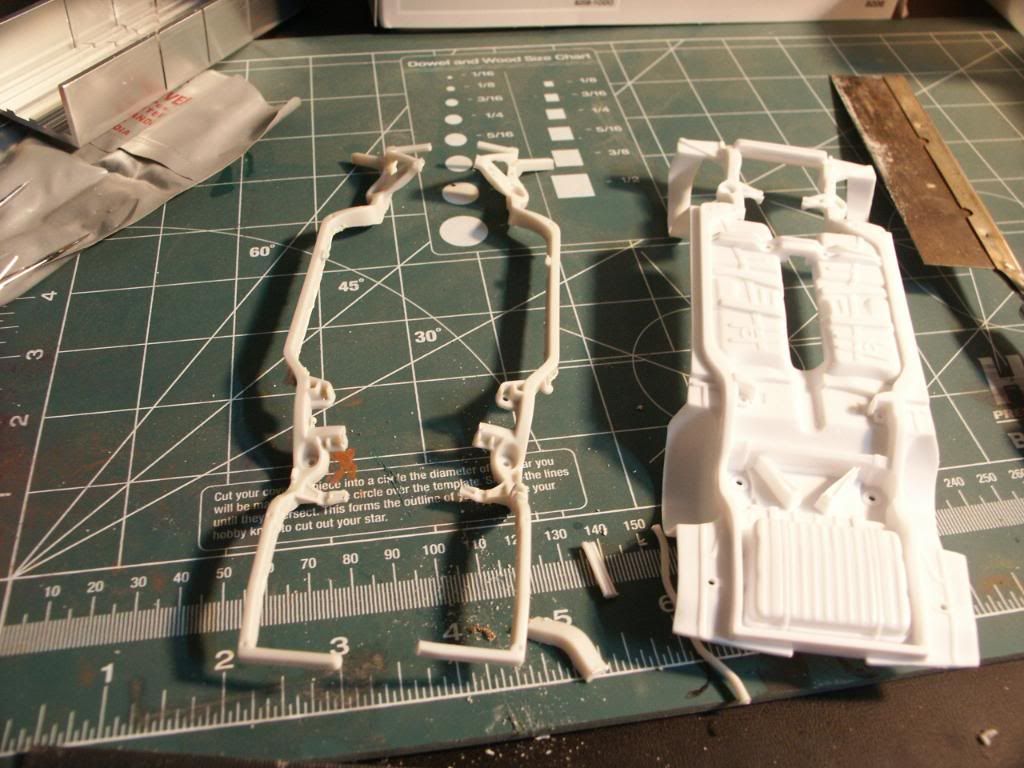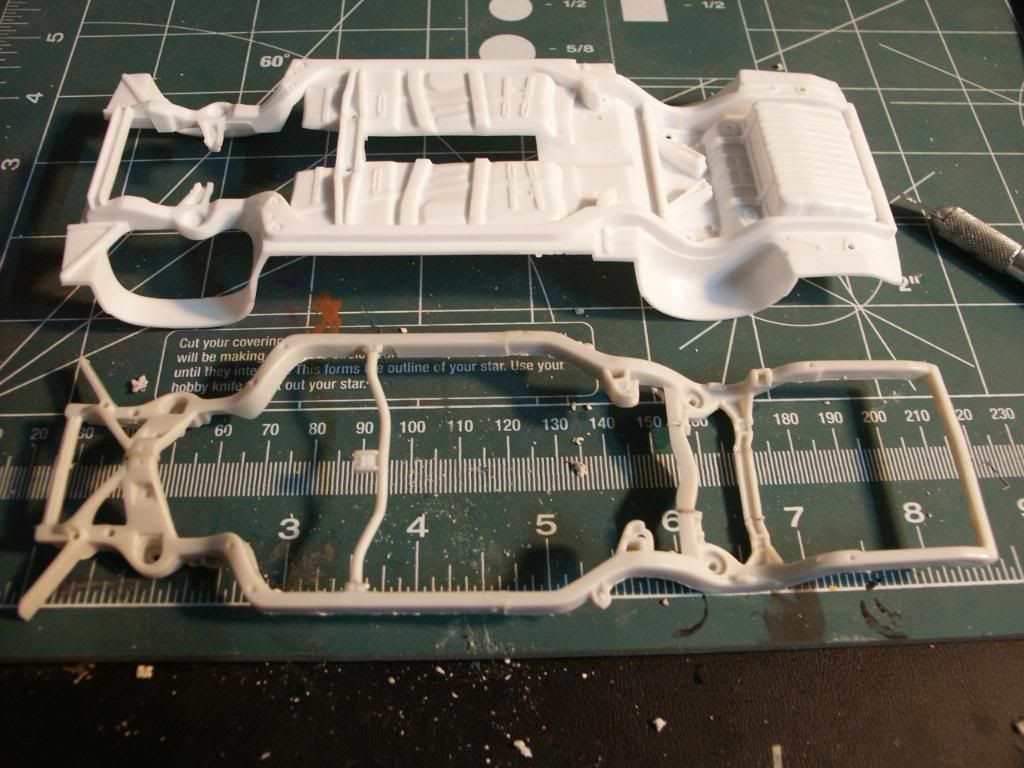 Stay tuned for more progress pics tomarrow.............

Edited by Aftashox, 18 May 2011 - 08:36 AM.