I know, I know, Ive been in a funk with starting builds and shelving them after starting them. I hope this one changes my poor streak
The flat track bikes how a special place with me as I had a family member race these back in the 70's out in California. I think the guys that "hang on" to these beasts are absolutely fearless.
No Brakes and flat out gettin it.
I got this built up from ModelMartin today and jumped right in. I have a minty one on the way as we speak from Norway. Not sure as to what I'll do with it..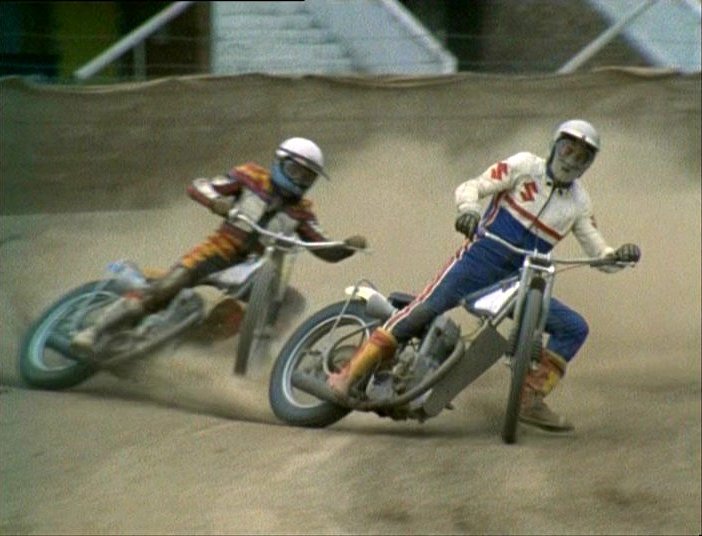 Here it is straight out of the shipping box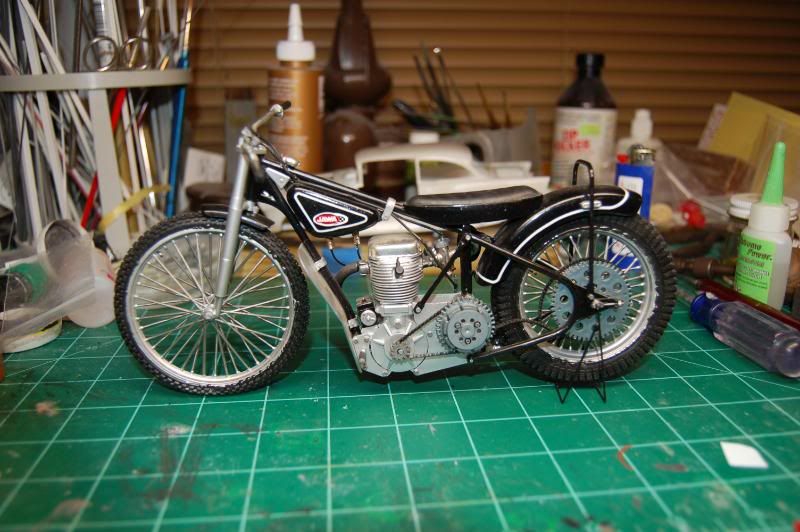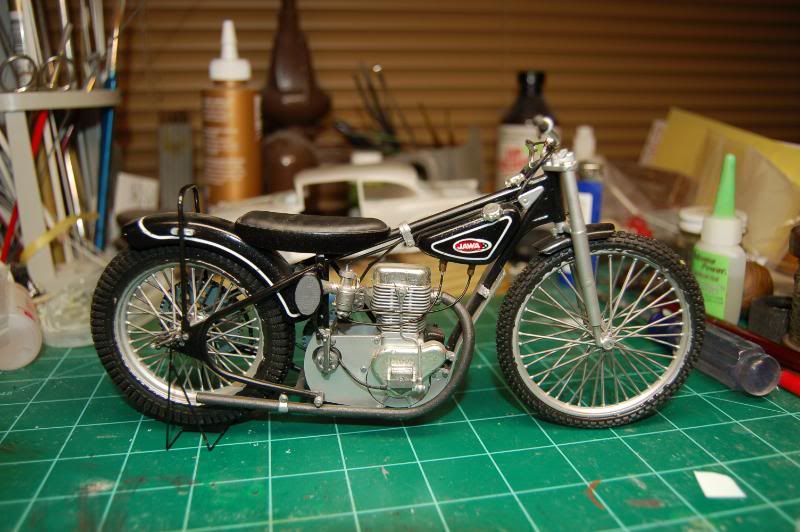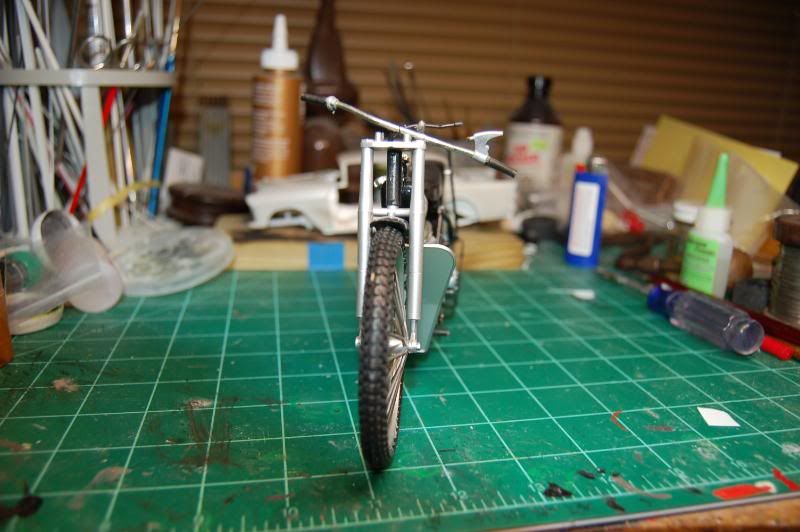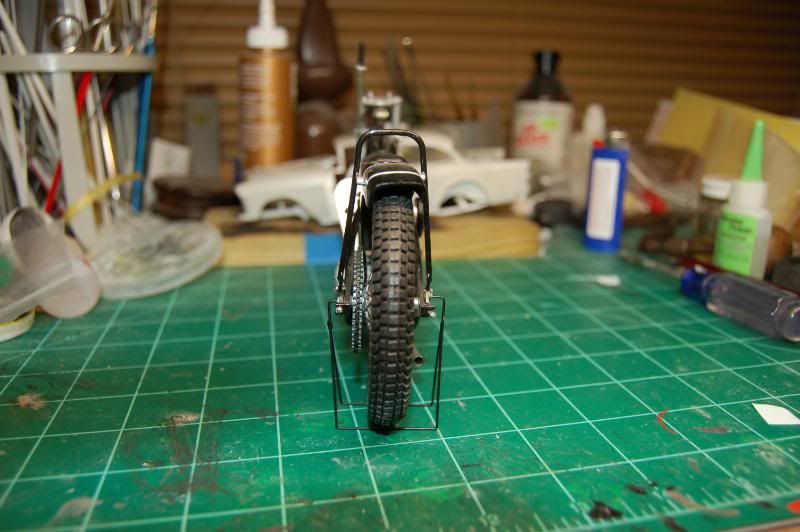 No turning back now...