Come on over and check-out my latest ride.
The dash is in good shape, the seat is worn and sagging. Door panels are removed and the floorboards show much neglect.
The right door came from a green car, it has been stripped. I put temporary signal lights on the front to keep it legal.
The rear quarter also has been stripped and shows a bit of body damage. The rockers show lots of rust through.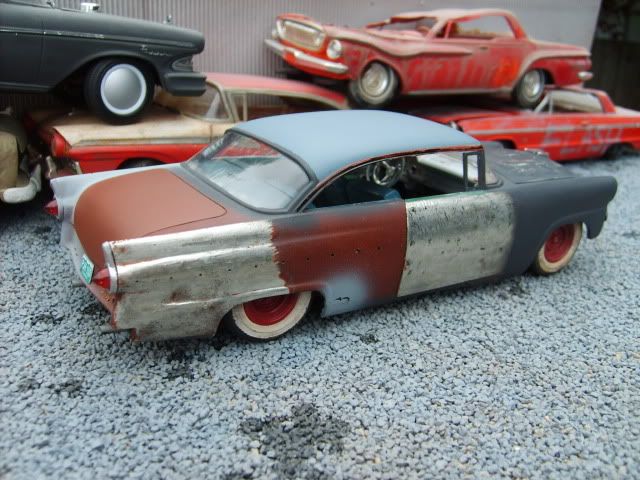 The trunk pan is rusting through, but the left quarter is ready for some block sanding after I filled the trim holes.
This side is in better shape than the other, but still has some rusty rocker panels. A little Por 15 will keep the drip rails solid for years to come.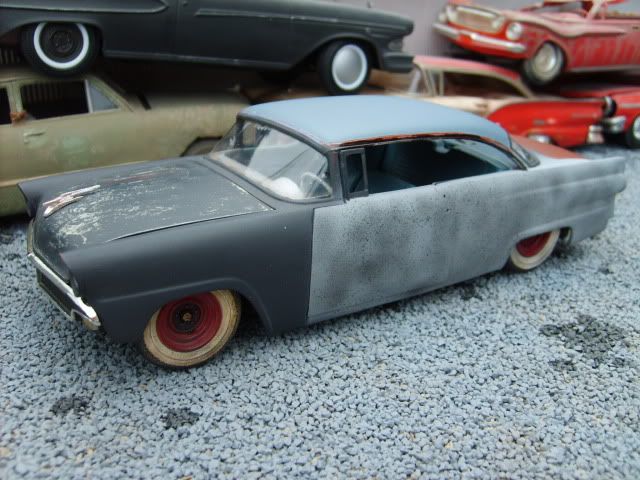 Overall a solid car for it's age, nothing some welding skills can't fix. Next winter it goes back in the shop to replace the floors. Meanwhile I'm gonna cruise it to all the summer hot spots.